Asking Alexandria have released a video for their acoustic version of Alone In A Room.
The original version featured on the UK outfit's self-titled fifth album, which launched in December last year via Sumerian Records.
The Bryson Roatch-directed video was shot in a church in Louisville, Kentucky, during the band's current tour and features frontman Danny Worsnop along with guitarists Ben Bruce and Cameron Liddell. But once the local minister arrives to see what the noise is about, the boys are forced to scarper. Watch the promo below.
Asking Alexandria decided to make the video to celebrate the song becoming a hit in the US, where it's currently sitting at no.8 in the Active Rock Charts.
Bruce says: "In celebration of Alone In A Room smashing into the top 10 on radio this week, we decided to record a video for our acoustic rendition of Alone In A Room.
"This has been such an incredible album cycle for us so far and we have barely even started! Thank you all so much for your love and support. This is for us, this is for you! We love you!"
Asking Alexandria are currently on tour across the US with Shinedown and Papa Roach.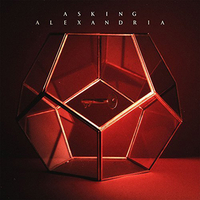 Asking Alexandria - Asking Alexandria
Asking Alexandria's fifth studio album marked the return of original frontman Danny Worsnop. It features the singles Into The Fire and Alone In A Room.