Back at the start, few would have bet on Joe Bonamassa even getting out of the blocks, let alone presiding over a 15-album catalogue. It was the surname: an ugly tongue-twister with too many syllables for a t-shirt. It was the image: a moon-faced guitar geek, slovenly in crumpled jeans, already jowly in his early twenties. The guitar chops were self-evident, but really, who needed another go-faster twelve-bar covers bore?
Such were the damning impressions that producer Kevin Shirley took away from his first meeting with Bonamassa in the mid-noughties. And yet, there was something there, too, if you squinted. The faintest wisp of a hint that with a little direction, a few nips and tucks, this anonymous kid from upstate New York could be something very special indeed.
What happened next was a transformation as radical as any of Bowie's rummages through the dressing-up box. When Shirley and Bonamassa's partnership set out with 2006's You And Me, everything about the guitarist was torn down and rebuilt, from the superficial to the fundamental. His long-standing band of sloggers were shown the door. The puppy fat and denims were shed, to be replaced with razor-tailored suits, a battle-ready physique and sunglasses that left him as coolly inscrutable as a Terminator.
Most importantly – after a little pushback – Bonamassa agreed to test himself as a songwriter. His first classic album, 2007's Sloe Gin, announced the good news: he wasn't just a world-class guitar player but an all-around creative force, penning music that broke with the blues' prescriptive dogma, smart lyrics that roamed beyond cheating women, and all sold by a thundering vocals at odds with the unassuming man you'd meet in the dressing room.
By the time he was anointed by Eric Clapton at the landmark Royal Albert Hall show in 2009, few would deny that Bonamassa was the bluesman of his moment. Yet it's another, less sexy but equally vital quality that has kept him at the top of the podium: a ferocious work ethic that means the guitarist has averaged over an album a year across his myriad projects, from the core solo work to Black Country Communion and his on/off collaboration with Beth Hart.
It all makes choosing Bonamassa's greatest moments a happy head-scratcher, and dooms any buyer's guide to be a work in progress. But for now, these ten albums represent the very best of Mr Post-Millennium Blues, and glorious proof that ugly ducklings can sometimes surprise you.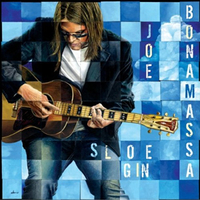 Joe Bonamassa - Sloe Gin (J&R Adventures/Mascot, 2007)
Kevin Shirley's arrival as producer/taskmaster brought chest-hair to the previous year's You & Me, but it was his goading on Sloe Gin that pushed Bonamassa beyond bar-room cliché to genuine brilliance.
Conceptually, the album recalled Led Zeppelin III, with heavy-hitters like Dirt In My Pocket sitting alongside campfire-with-attitude cuts such as Ball Peen Hammer. And while the cover of Bad Company's Seagull brought the house down, it was originals such as Around The Bend that announced the guitarist as a real contender. And the album gave him a No.1 placing on the Billboard Blues Chart.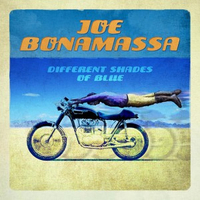 Joe Bonamassa - Different Shades Of Blue (J&R Adventures/Mascot, 2014)
Tracking in Las Vegas in January 2014, after a two-year creative dry spell during which gunslingers like Gary Clark Jr. had jostled his podium, Bonamassa found himself in the unusual position of having to prove himself. On this evidence, shit-or-bust agrees with him.
Bar the reboot of Hendrix's Hey Baby (New Rising Sun), Different Shades was an all-original classic, co-written alongside the cream of Nashville and knocked out of the park by a line-up on fire. With highlights such as the brass-bolstered Love Ain't A Love Song and the wee-small-hours So, What Would I Do, the album established Bonamassa as a songwriter with every colour in his palette.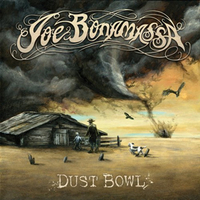 Joe Bonamassa - Dust Bowl (J&R Adventures/Mascot, 2011)
Burnt out by the Black Country Communion tour and busted for new material, the guitar hero "couldn't make his fingers work at all" when sessions began, says Kevin Shirley. Dust Bowl was rescued only after the producer held Bonamassa under virtual house arrest. The tactic turned the ignition key and galvanised what is arguably the JB's most atmospheric album.
On the piston-pumps of Slow Train and the bobbing rockabilly of Tennessee Plates you can almost feel Bonamassa shaking off the torpor, and by the outro of Prisoner he'd snatched a classic from the jaws of a car crash.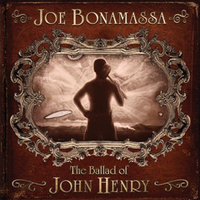 Joe Bonamassa - The Ballad Of John Henry (J&R Adventures/Mascot, 2009)
Every Bonamassa album is guided by a keyword, and for this seventh it was 'swampy'. Fittingly for a record named after a hammer-toting US folk hero, John Henry was heavier than anything Bonamassa had released before.
Yet the greater departure was the emotional heft, with the wistful Happier Times and The Great Flood's bereft solo laying bare a man who had previously lurked behind sunglasses. "Making the first half of the album," he reflected, "I was in the happiest place I'd ever been in my life. The second half found me in completely the opposite state."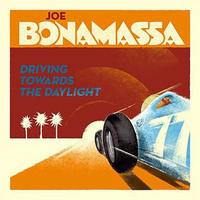 Joe Bonamassa - Driving Towards The Daylight (J&R Adventures/Mascot, 2012)
The press shots of Bonamassa, slumped against a brick wall, thumbing a vintage comic, hinted at the fan-boy themes of this tenth release ("Basically, the Beano record was the template and the universal language").
Originals such as the haunted title track and the jagged travelogue Dislocated Boy were songs to conjure with, but just as captivating were the raucous Stones In My Passway and a retool of Who's Been Talking? that sampled Howlin' Wolf. The guitarist was rewarded with his highest chart placings so far: UK No.2 and No.23 in the US.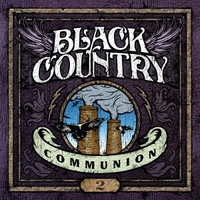 Black Country Communion - Black Country Communion 2 (J&R Adventures/Mascot, 2011)
With three songs cranked out each day, 2 represents both the supergroup's peak and modern rock's greatest rush job. While Glenn Hughes was also 2's principal writer, Bonamassa revelled in what he called "an excuse to rock unapologetically", channelling Page on monolith harmony riffs like I Can See Your Spirit, and restaging The Battle Of Evermore with his mandolin work on The Battle For Hadrian's Wall.
At the close of 2011, Classic Rock named Black Country Communion Breakthrough Act Of The Year. Sadly, the cracks were already perceptible.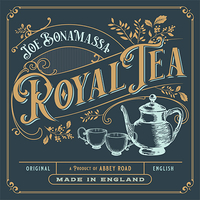 Joe Bonamassa - Royal Tea (Provogue, 2020)
Bonamassa co-wrote the songs with his new best friend, former Whitesnake guitarist Bernie Marsden, with additional contributions from Pete Brown (Cream's lyricist), Jools Holland and Dave Stewart.
The ever-present Shirley opted for a big sound that characterised the album from the outset, from the grandiose, sweeping orchestral arrangement on When One Door Opens to the spontaneous-sounding hard stomp of the title track, where JoBo's guitar veers almost subconsciously between Jeff Beck and Jimmy Page. It's meaty, beaty, big and bouncy.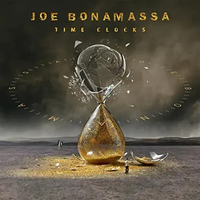 Joe Bonamassa - Time Clocks (Mascot/Provogue, 2021)
Bonamassa envisaged Time Clocks a "subway record": he'd ride the rail to the studio with one guitar, let the rhythms of New York City dictate the music. In the event, like everything else in the Covid era, this 15th album came out quite different, not just because of Shirley's orchestration, but with the weight of the world seeping into songs that are proggier, weightier and more ruminative than what came before.
With its chiming, country-touched verse and the most overt chorus of his career, the title track is the standout, but Time Clocks has plenty of moments: make time for the Eastern-tinged riffing of Notches and The Loyal Kind's sweet/sour pastoral folk.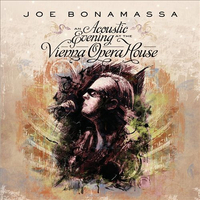 Joe Bonamassa - An Acoustic Evening At The Vienna Opera House (J&R Adventures/Mascot, 2013)
Call him what you like, but you can't accuse Bonamassa of going through the motions. Back in 2012 there was a distinct whiff of death-or-glory when the guitarist assembled a motley crew of world instrumentalists in the Austrian capital ("This could either go down really well," he conceded, "or else we're screwed here").
On the night, the concept flew, vindicating Bonamassa's greatest stylistic stretch and, with reworkings of Dislocated Boy and Around The Bend, reminding us that beneath those top-billed chops is one of the best writers in the business,