In 1978, Greg Ginn was a Californian radio ham who ran a small electronics business and played in a local punk band called Panic. Unable to find a record company willing to release their demos, he formed his own SST label instead. The result was the Nervous Breakdown EP, under the band's new moniker Black Flag. Ginn's first signing was San Pedro upstarts Minutemen, whose Paranoid Time EP was released the following year.
SST quickly became the hippest underground outlet on the West Coast, specialising in hardcore and punk. Black Flag shows became notorious for run-ins with the LAPD, leading to an ongoing war of attrition between the record company and police. SST's phone lines were tapped, cops monitored Ginn's HQ from across the street and local clubs suddenly slapped a ban on hardcore bands.
The situation merely stiffened SST's resolve and increased their reputation as LA's foremost indie label. In 1982 midwestern trio Hüsker Dü became its first non-Californian signings. The next three years saw SST at its peak, loosening its hardcore roots and growing a roster that embraced post-punk, experimental music, psychedelia and beyond.
There were seminal albums by Minutemen, Hüsker Dü, the Meat Puppets and a young New York combo called Sonic Youth. As the latter's Lee Ranaldo explained: "It was the first record company we were on that we would have given anything to be on." Hüsker Dü signed to a major in 1986, but SST brought in fresh blood via DC's Bad Brains and a noisy young bunch of misfits from Massachusetts called Dinosaur Jr.
But there was also growing disaffection between SST and its charges. Allegations of unpaid royalties would lead to lawsuits later on. The label was hardest hit by Island Records, who sued it in 1991 over Negativland's appropriation of the U2 song I Still Haven't Found What I'm Looking For.
The exodus from SST coincided with Ginn's new preoccupation with jazz and the ascent of Nirvana, who had been inspired by many of his bands. By the turn of the 90s SST's reputation was somewhat tainted and new releases were few and far between. It soon dropped off the radar completely, though it was briefly revived by Ginn, now based in Texas, in 2007.

Black Flag - Damaged (1981)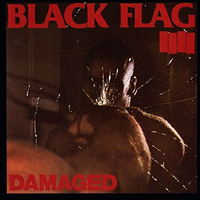 (opens in new tab)
Such was the unbridled ferocity of Black Flag's full-length debut that nervous MCA bosses refused to release it, president Al Bergamo citing Damaged as an "anti-parent" record.
Undaunted, guitarist and SST founder Greg Ginn issued it on his own label instead. Their 20-year-old singer Henry Rollins barked his way through a blitz of angry, nihilistic (and occasionally humorous) songs that were to become the template of US hardcore and embody the very ethic of DIY punk.
Rise Above was a howl of rage that ranks among Ginn's greatest compositions, while TV Party served as both a broadside at American culture and a riotous ode to teenage ennui.
Hüsker Dü - Zen Arcade (1984)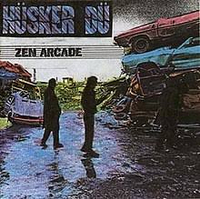 (opens in new tab)
No one was quite prepared for Hüsker Dü's third LP. Zen Arcade was a genre-defying concept album about a teenage runaway, stretched out over four sides of vinyl. The Minneapolis trio's fast'n'loud early sound now gave way to near-conventional pop songs, blasted psychedelia, instrumental reveries, piano interludes and Reoccurring Dreams, a 14-minute jam that built and buckled in waves of dissonant noise.
Guitarist-vocalist Bob Mould and drummer Grant Hart established themselves as killer songwriters with tunes like Turn On The News, Standing By The Sea and the terse Something I Learned Today.
Dinosaur Jr - You're Living All Over Me (1987)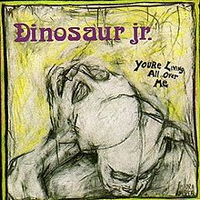 (opens in new tab)
Massachusetts trio Dinosaur Jr, led by dentist's son J. Mascis, did as much as anyone to invest US indie-dom with crushing guitar noise.
Second LP You're Living All Over Me was as volatile as the chemistry in the band itself. This was where shards of punk and monolithic riffs disappeared into screeching feedback, topped off by the kind of laconic voice that made Lou Reed sound positively animated. Sludgefeast sounds like a dream fever of Black Sabbath-like heft, while Little Furry Things hammered conventional rock into weird new shapes. Bassist Lou Barlow, latterly of Sebadoh, does his bit too, most notably on the stoned-out Poledo.
Meat Puppets - Meat Puppets II (1984)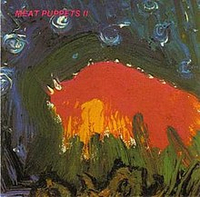 (opens in new tab)
The Arizona three-piece began in 1980 as a hardcore punk band before frontman Curt Kirkwood came to the conclusion that "most punks are just rednecks in disguise".
They changed tack, alienating fans by opening shows with the theme from The King And I and pioneering a searing mix of country, punk and sun-baked psychedelia. Ragged harmonies lent added charm to songs like Split Myself In Two and trippy barn-burner Lost. They reached a wider audience a decade later when they backed Nirvana on stage for three of these songs – Plateau, Oh Me and Lake Of Fire – on 1994's MTV Unplugged In New York.
Minutemen - Double Nickels On The Dime (1984)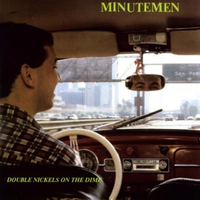 (opens in new tab)
"We were reacting against the arena rock of the 70s," says bassist Mike Watt of his post-punk trio Minutemen. "Wire and The Pop Group taught us that a band is whatever you want it to be. You don't have to follow any rules." This hectic album crams 43 songs into 74 minutes, with a dizzying spread of styles: cubist punk, funk, blues, jazz and Beefheartian weirdness.
Led by singer-guitarist D Boon, who tragically died in a van accident a year later, there are skronky covers of Creedence and Steely Dan alongside Latino protest song Corona, later to become the theme to TV show Jackass.
Sonic Youth - Sister (1987)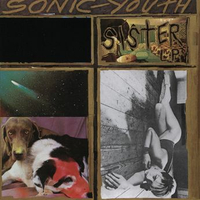 (opens in new tab)
Fifth album Sister was where the New York quartet's atonal dissonance met songs of real structure and melodic scope.
Schizophrenia was a case in point with churning electric guitars, flurries of deftly woven notes and cryptic verses. The blistering (I Got A) Catholic Block was as close as they'd ever been to a conventional rock tune, with the menacing Pacific Coast Highway and a corrosive cover of Crime's Hot Wire My Heart propelled by the terrific drumming of Steve Shelley.
There was still plenty of distortion, and odd tunings though, not least on nearly-ballad Beauty Lies In The Eye and the narcoleptic Cotton Crown.
Bad Brains - I Against I (1986)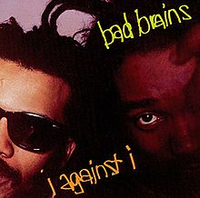 (opens in new tab)
Led by Londoner Paul Hudson, aka HR, Mind Power had been a late 70s jazz-fusion combo before discovering punk and renaming themselves after a Ramones song. The all-black Washington DC outfit thus became a fierce mash-up of hardcore thrash and dub reggae.
There was a brief split in 1984, but they returned two years later to record their masterpiece, I Against I. A highly charged, politically-pointed racket, the title track and House Of Suffering are testament to their ferocious power. Most intriguing of all is Sacred Love, that sees HR phoning in his vocals from a DC prison after being busted for marijuana possession.
Soundgarden - Ultramega OK (1988)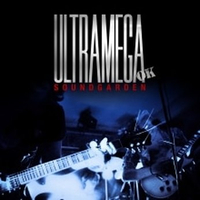 (opens in new tab)
Metal, psychedelia and hardcore are the base ingredients in an intense mix of murky riffs, grinding guitars and wailing vocals.
Songs like the ultra-trippy Flower and piledriving mini-epic Beyond The Wheel helped land Ultramega OK a Grammy for Best Metal Performance, despite frontman Chris Cornell's claim that label producer Drew Canulette had diluted the band's rawness.
There were moments of surprising levity too. Both 665 and 667 parody the notion of Satanic rock, while One Minute Of Silence is a 'cover' of John and Yoko's noiseless 1969 oddity, Two Minutes Of Silence. Rest assured everything else is as loud as bells.
Screaming Trees - Anthology (1991)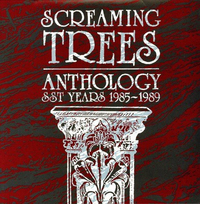 (opens in new tab)
Screaming Trees' early records wed thumping garage rock to the buzzing psych of the 13th Floor Elevators. Always a highly combustible concern – they fought, drank and drugged with the best of them – the Seattle outfit released one EP and three albums during their five-year stint with SST.
This comp rounds up their best bits before signing to Epic in 1989. It's a fascinating snapshot of a band in transition, not least singer Mark Lanegan, who grows from guileless young buck to authoritative frontman before your very ears. The gathering dread of Night Comes Creeping and Grey Diamond Desert ably showcase his nicotine-voiced grandeur.