With so many Prime Day music deals flying around, it's sometimes difficult to focus and pin down a real bargain. But if you're specifically looking for a pair of in-ear headphones or earbuds, then two are on sale right now for Prime Day that I own and think are excellent options.
First up are the awesome Sony WF-1000XM4 noise cancelling earbuds, which have been reduced from £250 to £149 on Amazon - that's a 40% saving and a real bargain. When I bought my pair, they were reduced to £199 and I thought THAT was a good price. In the US, the silver pair are down from $279.99 to $198 making this a doubly good deal on both sides of the Atlantic.
Noise cancelling is excellent and the sound, as you'd expect from Sony is rich and detailed.
Read my Sony WF-1000XM4 review for more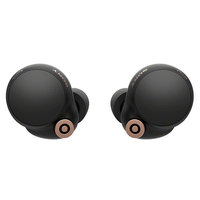 Sony WF-1000XM4: Were £250, now £149
I can't remember seeing these awesome Sony WF-1000XM4 earbuds for such a low price - and after using them daily for more than a year, I highly recommend these. Sound is rich and detailed, while noise cancelling is really good too - especially for an in-ear. For this price, you just can't go wrong.
If you're looking for something that's not Sony shaped, then I can point you in the direction of the House Of Marley Redemption ANC 2. These Active Noise Cancelling earbuds are down from £149.99 to just £99.99 on Amazon UK, while in the US, the online shopping giant have cut the price from $169.99 to $148.17.
Like all House Of Marley products, the Redemption ANC 2 are made from reclaimed materials and sustainable bamboo. They offer warm sound and I find them very comfortable when I'm out running and thoroughly recommended them if you're after something a little different when it comes to in-ear headphones.
Read my House Of Marley Redemption ANC 2 review for more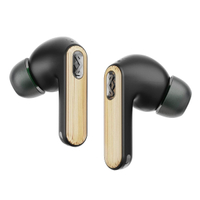 House Of Marley Redemption ANC 2: £149, £99.99
I really like the look, feel and audio delivery from the House Of Marley Redemption ANC 2 wireless earbuds. Sound has a lush warmth to it and extra tweaking can be done through the company's smartphone app. Their green credentials are another plus point for me and this is a great Prime Day price
If you're looking for more bargains over the next couple of days, take a look at our guides to the best Prime Day turntable deals and our roundup of some excellent Prime Day vinyl deals.
Of course, here at Louder, we have guides for all shapes and sizes of headphones which you can find in our guides below.
Related guides