The Amity Affliction have announced that their new studio album will be released later this year.
The follow-up to 2016's This Could Be Heartbreak is titled Misery and it'll arrive on August 24 on Roadrunner Records.
To mark the announcement, the Australian outfit have shared a video for the lead track Ivy (Doomsday), which can be watched below.
It was written and co-directed by vocalist Joel Birch, with the promo the first chapter in what will be a three-part short film "chronicling a dark tale of three friends and their quest for vengeance."
The Amity Affliction are about to head out on the road across North America on the Vans Warped Tour, and have also today announced a UK and European tour for later in the year.
Those shows will kick off with a performance at Munich's Tonhalle on September 28 and conclude with a set at Antwerp's Zappa on October 28. Dream State, The Plot In You and Endless Heights will support on select dates.
Find further details below, along with the Misery cover art and tracklist.
The Amity Affliction Misery tracklist
1. Ivy (Doomsday)
2. Feels Like I'm Dying
3. Holier Than Heaven
4. Misery
5. Kick Rocks
6. Black Cloud
7. D.I.E.
8. Drag The Lake
9. Beltsville Blues
10. Burn Alive
11. Nothing Left
12. The Gifthorse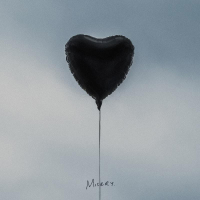 The Amity Affliction - Misery
Australian outfit The Amity Affliction return with their sixth album Misery. The follow-up to 2016's This Could Be Heartbreak features 12 tracks, including lead single Ivy (Doomsday).
The Amity Affliction 2018 UK & European tour dates
Sep 28: Munich Tonhalle, Germany
Sep 29: Oberhausen Turbinenhalle T2, Germany
Oct 02: Birmingham O2 Academy 2, UK
Oct 03: Leeds The Church, UK
Oct 04: London Electric Ballroom, UK
Oct 05: Glasgow QMU, UK
Oct 07: Manchester Academy 2, UK
Oct 08: Bristol SWX, UK
Oct 09: Paris Le Trabendo, France
Oct 13: Villerbanne Centre Culturel Oecumenique, France
Oct 14: Zurich X-Tra, Switzerland
Oct 16: Vienna Arena, Austria
Oct 19: Leipzig Taubchenthal, Germany
Oct 21: Berlin Astra Kulturhaus, Germany
Oct 22: Copenhagen Pumpehuset, Denmark
Oct 23: Oslo John Dee Live Club & Pub, Norway
Oct 25: Hamburg Markthalle, Germany
Oct 26: Hannover Jahre Halle, Germany
Oct 27: Wiesbaden Kulturzentrum Schlachthof, Germany
Oct 28: Antwerp Zappa, Belgium