US outfit Nothing More have shared a fast-paced lyric video for their new single Let 'Em Burn.
The band are know for tackling social issues in their lyrics, with Let 'Em Burn focusing on the spread of misinformation, with frontman Jonny Hawkins saying: "Everybody is full of shit. Us, them, everybody. Suspect your motives, doubt the media, quit the party. Reboot. Let's try this again, monkeys."
The video was conceived and directed by Sean McLeod, who explains: "I've found Nothing More to be a band that is very involved in the process, passionate not only about the music, but the message.
"Especially with today's misinformation and the difficulty of separating the truth from the noise, our goal with this video was to bring attention to these issues, not pass judgement.
"We ask the viewer to question the source of the information they receive, and by highlighting the fact that this video too is made by people in a studio with hired actors, they should think critically for themselves and reach their own conclusions."
Nothing More will head out on tour across Europe later this month (opens in new tab) in support of their fifth studio album The Stories We Tell Ourselves (opens in new tab), which launched last year.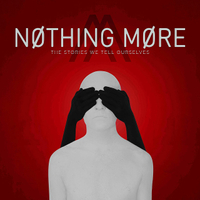 (opens in new tab)
Nothing More - The Stories We Tell Ourselves (opens in new tab)
Nothing More's fifth studio album received a total of three Grammy nominations earlier this year and have enjoyed chart success with Just Say When and Go To War.