Coheed And Cambria have released the first part of a mini documentary showing how they created their latest album The Unheavenly Creatures (opens in new tab).
The record has just come out and sees the band return to their concept-focused work of the past, after they stepped away from the format on 2015's The Color Before The Sun.
The video shows the band laying down parts of the album and features interviews where they explain how they came up with ideas for the record.
Check it out below.
Last week, Coheed released a video for their track Old Flames (opens in new tab), which was directed by Charles "Chas" Todd and showed Claudio and the boys involved in a futuristic bank heist, with a dance troupe taking centre stage.
Coheed And Cambria are currently on tour across the UK (opens in new tab) and will play at Newcastle's O2 Academy tonight.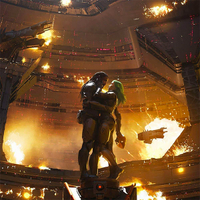 (opens in new tab)