It's not even Black Friday yet, but the discounts are already coming through thick and fast. There are lots of Black Friday music deals to be had this year, but on this page we're focusing on five ace speakers that have been reduced ahead of the annual sales event. If you're in the market for a new pocket rocket to blast out your tunes wirelessly at home or via Bluetooth at the campsite throughout the 2024 festival season, you can currently get money off the top-rated speakers from JBL, Marshall, Sonos, Sony and Bose meaning you can pick up a cracking speaker at a bargain price.
As you'd expect from these esteemed brands, all of the speakers on this page bear the characteristics demanded from a Bluetooth boombox, including a compact form factor, great sound quality and robust connectivity. While the Sonos One is essentially an indoor wireless speaker – and a very good one at that – the other four also come with the necessary features for outdoor listening, including portability, decent battery life and protection from the elements.
To find out more about these speakers, and to discover exactly how much you can save in these Black Friday deals, carry on reading…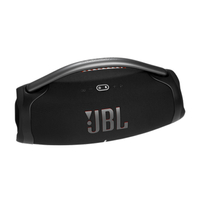 JBL Boombox 3: Was £499, now £349 at Currys
We loved the JBL Boombox 2 when we reviewed it, but the Boombox 3 is even better, offering cleaner sound, improved battery life (around 30 hours) and support for Bluetooth 5.3. Currys was previously selling this portable speaker for £499, but you can currently get it for £349 – a tasty saving of £150. As we write this, we have no idea how long this sale will last, so you'd best get in now to avoid disappointment.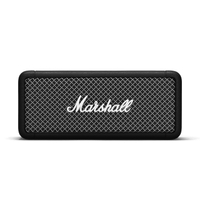 Marshall Emberton: £149, now £89.99 at John Lewis
Marshall has been making musical equipment for donkey's years, so it's no surprise that its Emberton speaker is so good. Packing a significant punch despite its teeny size, this super-portable unit also offers 20 hours of listening off a single charge. Hurrah, then, for John Lewis, which is currently offering the speaker with a £60 discount. That reduces the price from £149.99 to just £89.99. Bargain!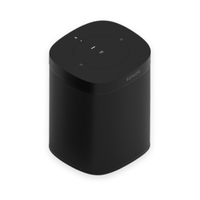 Sonos One (Gen 2): Was £199, now £149 at Amazon
There are some great discounts to be had on Sonos gear at the moment, but we're particularly excited about Amazon's £50 Black Friday discount on the second generation model Sonos One, which we have as part of our home theatre setup – this is a speaker with multi-room capability and voice assistance, not to mention best-in-class sound quality. The saving means you'll pay £149 instead of the usual £199.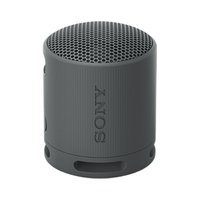 Sony SRS-XB100: Was £55, now £38 at Amazon
You can't go wrong with a Sony audio product, and the SRS-XB100 is worthy of the name, despite very much being a budget speaker. With multi-directional sound, up to 16 hours of battery life, plus IP67 water and dust protection, this pocket-sized accessory would make a great travel companion. For Black Friday, Amazon is knocking £11 off the price, meaning you can get it for £44 instead of £55.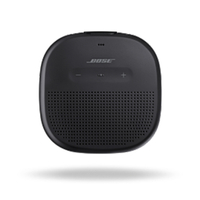 Bose Soundlink Micro: Was £119.95, now £109.99
When it comes to audio equipment, Bose is one of the most prestigious names around – so getting any kind of discount on their stuff is a bonus. If you buy the black edition of the Soundlink Micro on Amazon right now, you'll get £9.01 off your bill, reducing the price from £119 to £109.99. For a speaker offering powerful sound, deep bass and IP67 weather protection, that's not to be sniffed at.
We'll be publishing more deals on Bluetooth, wireless, smart speakers and more on our Black Friday speaker deals page.