Disturbed have released a stream of their brand new single The Best Ones Lie.
It's the latest material taken from the band's upcoming album Evolution, which is set to arrive next Friday (October 19) via Reprise Records.
The Best Ones Lie starts with a glitchy electronica opening before the main riff slams in, with the track taking a slight change of pace for the catchy chorus.
Check it out below.
Disturbed previously revealed the songs A Reason To Fight (opens in new tab) and Are You Ready from the follow-up to 2015's Immortalized, and earlier this week revealed the names of the cities they'll visit on the upcoming European tour (opens in new tab).
Speaking about Evolution, the band checked in to say the record was "truly unique and very special to us," adding: "We can only hope that upon listening to it, that the world will feel the same."
They added: "The record showcases the most adventurous and eclectic combination of musical styles and moods that we've ever attempted in our careers. Each song truly has its own identity, feel, and power."
Evolution is available for pre-order. Find further details below.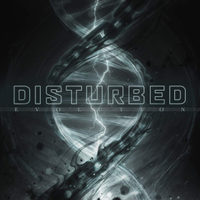 (opens in new tab)
Disturbed - Evolution (opens in new tab)
Disturbed are back with their new album Evolution - the highly anticipated follow-up to 2015's Immortalized featuring the tracks Are You Ready, A Reason To Fight and The Best Ones Lie.
Disturbed - Evolution
1. Are You Ready
2. No More
3. A Reason To Fight
4. In Another Time
5. Stronger On Your Own
6. Hold On To Memories
7. Savior of Nothing
8. Watch You Burn
9. The Best Ones Lie
10. Already Gone
Deluxe bonus tracks
11. The Sound of Silence [Live] (Featuring Myles Kennedy)
12. This Venom
13. Are You Ready (Sam de Jong Remix)
14. Uninvited Guest