Arcane Roots - Landslide EP
1. Before Me (Over) feat Emily Denton
2. Matter (Revel)
3. Landslide
4. Off The Floor (Fade)
Arcane Roots have revealed that they'll release a new EP titled Landslide later this year.
The four-track will be the band's first material since their 2017 album Melancholia Hymns (opens in new tab) – and it's set to arrive on September 14 via Easy Life Records.
The record will feature three reworked and reimagined tracks from last year's album along with the title track which is a brand new song.
Arcane Roots frontman Andrew Groves says: "It's rare for us to be able to show another side of a story, to re-tell it in a new light or illuminate layers or facets that were previously just nuances.
"Records can take a great deal of time and require many moving parts to align before release, so when the opportunity arose to record an addendum to Melancholia Hymns, we leapt at the chance.
"When we finished writing Melancholia Hymns it felt as though we had only just become fluent in a new language, one that had both expanded our vocabulary and our appetite for it's application.
"During it's creation, Melancholia Hymns became so burdened with ideas and desires that we had to exercise a great deal of restraint as to which components we felt should rise to the surface.
"Understandably, it was then with great satisfaction that we re-opened the doors to those buried elements to reveal a little more of the hard work within the record."
To mark the EP announcement, the band have released a video for the title track, which can be watched below.
Groves says of the song: "The idea behind Landslide arose frequently throughout the Melancholia Hymns writing process, but for a myriad reasons never quite made it into a song we kept for the record.
"I've always enjoyed the use of juxtaposition and double meaning in our lyrics, to take a word or idea and play with it's associated vocabulary to blur the lines between the meanings or highlight similarities.
"Within the song, the landslide is referenced as both a physical entity and the force of nature, questioning the extent of it's sentience and accountability for it's actions, while juxtaposing it against the idiom 'landslide victory', giving it a political and societal allusion too."
He adds: "Musically, it's possibly our favourite track to date and after such a difficult learning process during the writing of Melancholia Hymns, it made for a rewarding end to what has been an intense journey of challenge and fulfilment."
Arcane Roots have several festival appearances and live shows lined up throughout the summer months.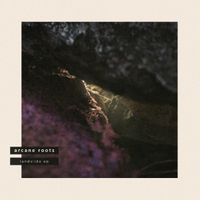 (opens in new tab)
Arcane Roots - Landslide (opens in new tab)
Arcane Roots return with Landslide – a four-track EP featuring reworked and reimagined tracks from the band's 2017 album Melancholia Hymns along with the brand new song Landslide.
Arcane Roots 2018 tour dates
Jun 17: Paris Download Festival, France
Jun 23 : Prague United Islands of Prague Festival, Czech Republic
Jul 08: Rotterdam Metropolis Festival, Netherlands
Jul 11: Tunbridge Wells The Forum, UK
Jul 12: Cheltenham 2000 Trees Festival, UK
Jul 13: Reading Sub 89 Festival, UK
Jul 27: Sibiu ARTmania Festival, Romania
Jul 28: Viersen Eier Mit Speck Festival, Germany
Aug 04: Granichen Open Air, Switzerland
Aug 18: Bristo ArcTanGent Festival, UK
Sep 08: Corby Rocked Up Hootenanny Festival, UK
Sep 22: Groningen Kadepop Festival, Netherlands