AFI have shared a lyric video for their new single Trash Bat.
It's the latest track to be taken from their upcoming EP The Missing Man, which will be released this coming Friday (December 7) via Ex Noctem Nacimur.
AFI previously launched Get Dark (opens in new tab) back in October.
Guitarist Jade Puget, who also produced and mixed the EP, says: "This was the ideal song to kick off the EP. From Adam Carson's big drum fill at the top all the way through to the end, it's just a quick burst of frenetic energy.
"I brought the song in and was playing it for Davey Havok and he threw out the line, 'My Trash Bat' and I thought, how can you lose with a title like that? What is a Trash Bat anyway? Who cares!"
The Missing Man follows AFI's 2017 release The Blood Album, which hit No.1 on the Billboard Alternative and Hard Rock Albums Charts.
AFI have three shows in California lined up for later this month (opens in new tab).
AFI: The Missing Man
1. Trash Bat
2. Break Angels
3. Back Into The Sun
4. Get Dark
5. The Missing Man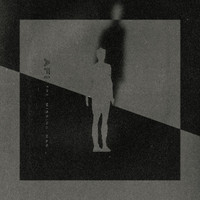 (opens in new tab)
AFI: The Missing Man (opens in new tab)
AFI are all set to launch their new EP The Missing Man – the band's first collection of new material since 2017's The Blood Album. It features the lead tracks Get Dark and Trash Bat.