Whether you're talking Danzig, Perturbator, Anthrax, or Kirk Hammett, rock musicians' love of horror cinema is well documented. But what about the people who make the films that get under our skin and have us double-checking that the windows are locked and the back door is double-bolted? What the hell inspires them to do what they do, and what keeps them up at night?
We speak to six directors whose work has chilled, thrilled otherwise scared the bejesus out of us about the music that spooks them and inspires them to create.

John Carpenter (Halloween, The Thing)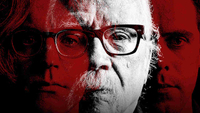 (opens in new tab)
John Carpenter should need no introduction. Films like Halloween, The Thing, They Live and Assault On Precinct 13 have helped shape the horror, sci-fi and action genres as we know them today, while his own soundtrack work has inspired modern acts like Gost and Zombi. The third volume of his non-soundtrack work, Lost Themes III: Alive After Death was recently released by Sacred Bones Records.
"I'm all about the old days - I'm an old guy now. I grew up way back when, and there were some great composers making some great music. I think some of the scariest stuff was written and conducted by a man called James Bernard. He was the composer for Hammer Films, and he did some spine-tingling stuff. I'm a fan of the Quatermass movies - except for the last one - so any music from Quatermass (opens in new tab) is spine-tingling to me."
---
Ben Wheatley (Kill List, In The Earth)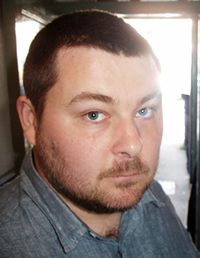 (opens in new tab)
With Kill List Ben Wheatley created one of the angriest and most distressing horror features of the past 10 years. Since then, his projects have included the hilariously bloody Sightseers, the head-wrecking A Field In England and the paranoid, lockdown-shot In The Earth.
"Setting up a playlist will be one of the first things I do when I'm making a film: a specific structure for the music and the film. Traditionally you'd show the film to a music supervisor and they'd come up with tracks. I've never really worked like that – I think one of the big pleasures of making films is choosing the music. So say something like Sightseers, we started thinking about what the characters would listen to, what they listened to as they were kids, what were their go-to tracks. That's where Soft Cell's Tainted Love came into it, which is a favourite track of mine. I started reading around it and got into British electronica and realised that my own ideas about electronica were wrong – I'd thought Britain had invented it, but as I got into the krautrock stuff I realised we didn't invent it but were 15 years behind. That turned everything on its head and fed back into the film, because the film was about levels of reality and what we'd been told versus what was the received truth. So you then have elements of Neu! and Can and Cluster involved in the film, along with the British tracks. With A Field In England, we wanted it to be music that the characters could play themselves. But then, as it went on, we realised that the film was actually a kind of neo-, or proto-Western. So it became Ennio Morricone-influenced, alongside the British folk elements.
"In terms of what creeps me out? The György Ligeti stuff from 2001: A Space Odyssey. The Dirty Harry soundtrack – I find that really disturbing. Ghost Box Records, Belbury Poly and that hauntology stuff. Which leads to a thing which really scares me. They're not quite soundtracks, but dead continuity announcements. Those recordings from Thames Television where you have someone going 'And thanks for watching. Coming up tomorrow is the golf. It's a quarter to one, goodbye everybody.' They're so sad, because you get the feedback of the feeling of listening to them at the time and thinking, 'Oh god, the television's turning off and I'm on my own.'"
Actually, I'll tell you what, this is the one: the soundtrack to Cannibal Holocaust. It's just too upbeat."
---
Prano Bailey-Bond (Censor)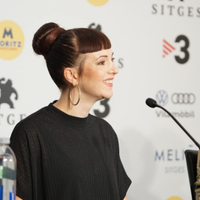 (opens in new tab)
A hit with critics and horror hounds alike, Prano Bailey-Bond's debut feature Censor digs into the murky world of the video nasties and the furore that surrounded them in the early 80s.
"Ever since first watching Blue Velvet I've never been able to listen to Roy Orbison's In Dreams in the same way again. That film, that scene with Frank Booth [Dennis Hopper], it transformed Roy Orbison's song from something beautiful and romantic, to something haunting and terrifying. I love it when a filmmaker subverts a song like that, makes us hear it in a totally different way. It's very inspiring.
"When I was writing Censor I often had the soundtrack to The Fog [by John Carpenter] playing in the background. It's so eerie and atmospheric, and it's good to write to because it's spacial and I find it unintrusive. I find creepy ambient music really great to write to – it can take me out of my own head, in a liberating way; in a way in which I'm still able to focus.
"I listened to Blanck Mass's first album a lot when I was writing the end of Censor – it chimed emotionally and tonally with what I wanted to achieve on the page, and one of the tracks from that album made it into the film. I think I'm looking for music that will take me on a journey in my head and my heart – it's a difficult thing to explain and that's what's amazing about music – it's beyond words."
---
Rob Savage (Host, Dashcam)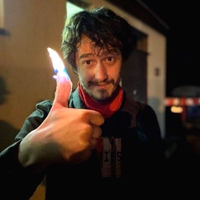 (opens in new tab)
Rob Savage set the internet alight with his lockdown megahit Host – a timely slice of dread that hit just as the world was beginning to bleed at the eyeballs with all the Zoom calls it was suffering through. Dashcam, his follow-up, which sees Giant Drag's Annie Hardy playing her worst possible self as horrific events unfold.
"Unsurprisingly, I tend to listen to soundtracks a lot when I'm working. Music definitely gets my mind in a creative space – my favourite thing to do is to walk and walk for hours with nothing but my notepad and music blaring in my ears. Recently I've been listening to Kitarō's Heaven And Earth soundtrack, particularly the transcendent Land Theme, which is so epic that everything turns to cinema in front of your eyes as you listen.
"I like all sorts of approaches, from the very tonal and minimal to the bold and in-your-face. Some movies, however, the soundtrack and the picture feel inseparable, like conjoined twins that would die if ever split from one another. These have been the most enduring cinema experiences of my life – Jonny Greenwood/There Will Be Blood, Philip Glass/Mishima, Nick Cave and Warren Ellis/The Assassination Of Jesse James. Music is often used as a cattle prod to stir emotion in the audience, but these soundtracks feel as though they carry as much nuance and mystery as an actor's face and as much grace and dynamism as a sweeping camera move.
---
Jill Gevargizian (The Stylist)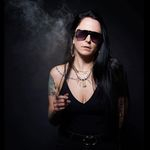 (opens in new tab)
Jill Gevargizian's deft, emotionally nuanced slasher, The Stylist, has proven a hit at horror festivals the world over, and has since been picked up by renowned indie distributor Arrow Films. The film's soundtrack is available via Burning Witches Records.
"The first thing that comes to mind is Phillip Glass's score for the original Candyman. I love the organ and piano! It is so gothic at times and then very fairytale-esque in others. It's so dread-inducing, while also feeling very lonely and sad. It's one of my favourite films and film scores.
"The Stylist is a character piece about Claire, and it was my intention to have every filmmaking decision reflect her experience, her perspective, and her emotions. Generally, I wanted the sound to have an elegance to it and to be very visceral, to take you on the journey with Claire. Composer Nicholas Elert and I went through the entire film, in a conversation, discussing Claire's emotional and mental state in each sequence. We realised the music's intention shouldn't be to make the viewer scared of her, but rather to take you inside her head and to attempt to make you empathise with her. For instance, in the stalking sequence we realised the music should feel like 'hunting' rather than 'being chased'. It was an exciting challenge."
---
Can Evrenol (Baskin, Housewife)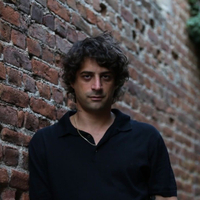 (opens in new tab)
Can Evrenol's debut feature, Baskin, drew comparisons to the likes of Lucio Fulci's The Beyond and Clive Barker's Hellraiser, thanks to its surreal and visceral descent into the bowels of Hell. Somehow it comes as no surprise to learn that he was a teenage metalhead.
"The soundtrack to The Changeling (1980) is probably the thing I listen to most while writing a horror script. Sometimes it's retro new age electro music like Perturbator or Dance With The Dead, but other times I love listening to Bernard Herrman, Ennio Morricone or Tchaikovsky – Swan Lake in particular.
"Do I borrow from heavy metal? Yes of course. I borrow the spirit of 'rebellion against creation'. I borrow the 'random hate without discrimination'. I borrow the spirit of barbarians, magicians, monsters, shadows, moonstones and tree-creatures!"
---