Machine Head brought their Freaks & Zeroes tour to a close at The Catalyst in Santa Cruz on Saturday night.
The landmark performance was the last with their current lineup, with Phil Demmel and Dave McClain previously reporting that they would leave the band once the tour concluded.
Machine Head brought the curtain down on the era with a blistering and epic version of Halo – and footage from the performance has now surfaced and can be seen below.
The band kicked off the tour at Sacramento's Ace Of Spades, with vocalist and guitarist Robb Flynn telling the crowd: "You caught us at a unique point in history.
"Tonight is all about new beginnings. I'm sure you guys heard the news that Phil and Dave are going to be moving on after this. Ladies and gentlemen, please keep those loudest screams for those two gentlemen."
Shortly after revealing that he was to leave Machine Head, guitarist Demmel issued a statement to say he was walking away from the band as it was "simply time for me to step away and do something else musically."
Last week, a couple were kicked out of the group's show in San Diego for having sex in the front row.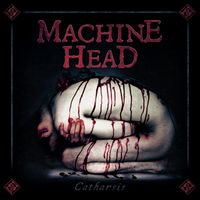 Machine Head: Catharsis
Machine Head's follow-up to 2014's Bloodstone & Diamonds features an array of explosive tracks including Volatile, Kaleidoscope and Beyond The Pale.