Super Unison (opens in new tab) have released a stream of their brand new single Falcon.
The track has been lifted from their upcoming album Stella, which was recorded by Steve Albini, produced by Don Devore and mastered by Jack Shirley. It'll launch on October 26 via Deathwish Inc.
Stella is described as a "sonically dynamic outpouring of aggression and emotion" which "tackles challenging and personal subject matter while ultimately finding a light that cuts through the dark."
Vocalist and bassist Meghan O'Neil adds: "Musically, this record is more aggressive and we were going for a more mature and dynamic sound.
"We had a great experience working with Steve Albini. We are planning our record release show and both an east coast and west coast tour."
O'Neil is joined in the lineup by guitarist Kevin DeFranco and drummer Justin Renninger.
Stella tracklist
1. Unconditional
2. The Snake
3. Parts Unknown
4. The Birthday Gift
5. Comfort
6. Falcon
7. Nev
8. Virus
9. Quiet Again
10. Scars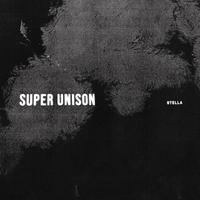 (opens in new tab)
Super Unison - Stella (opens in new tab)
The trio of Meghan O'Neil, Kevin DeFranco and Justin Renninger will release their second album Stella in October, featuring the explosive lead single Falcon.