If you're a Netflix subscriber – and let's be real, even if you aren't – chances are you've picked up on the buzz surrounding their latest hit series, The Umbrella Academy. Based on the comic book series of the same name, and created by former My Chemical Romance vocalist Gerard Way, The Umbrella Academy chronicles the adventures of a dysfunctional family of adopted superheroes, brought together when their father's unexplained death presents them with a mystery to solve. A comic book franchise about superheroes? It'll never catch on.
Series creator Way harboured ambitions of working in the world of comics long before his career in music began. So much so, that he attended Manhattan's School of Visual Arts and graduated with a bachelor degree in Fine Arts before the turn of the millennium. Later on, as My Chemical Romance's profile grew, his love of the panelled medium would bleed into every facet of the band – from their ever-evolving look to the narrative that bound their songs together.
The urge to make comics never really went away, so, following the release of their 2006 album, The Black Parade, he created the Eisner Award-winning Umbrella Academy series with artist Gabriel Bá. The rest, as they say, is history, with the televised series making its Netflix debut earlier this year.
To celebrate, we got Way to sit down and do what no comic book obsessive should ever have to do – fashion his lifelong favourites into a definitive top ten.
Doom Patrol – Grant Morrison
You can trust Louder Our experienced team has worked for some of the biggest brands in music. From testing headphones to reviewing albums, our experts aim to create reviews you can trust. Find out more about how we review.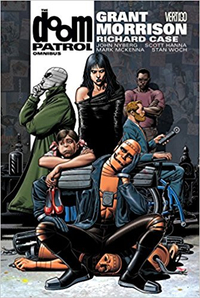 "Doom Patrol is the moment that Grant Morrison started breaking moulds. He took pre-existing characters that nobody really cared about, which gave him free reign to do what he wanted with them. He ended up making some very post-modern work – and it was very different from anything else because it didn't feel like a superhero comic anymore. It was basically a superhero comic that didn't feel like a superhero comic.
"Grant has been a big influence on me and I've become his friend over the years, which is kind of interesting. I never expected to get so close to someone who is such a hero of mine – but he, I and his wife just gel as human beings. It's nice to know somebody who is at the top of his game – he shows me work that is light years ahead of everything else that is going on. And he does it all the time. I'm in awe of him."
The Invisibles – Grant Morrison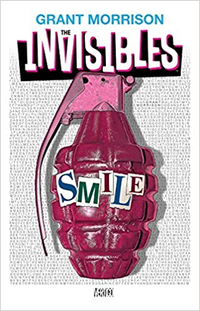 "This one is a lot more abstract. It's a very heavy read and it's long – it went on for years. I would say it's a combination of a fictional autobiography, a conspiracy theory and a spy-action comic. Grant went on a personal, psychological journey at a certain period in his life and he was basically trying to explain the journey in the comic. It's also about control and it's a very important work.
"There are so many great Grant Morrison comics though – my personal favourite is The Filth. It's a bit abstract and completely wild, but it's a really cool premise and a great read. Arguably, though, his best work was this very simple three-issue comic he did called We3. It's about three animals that were turned into killing machines, but who have run away and are trying to escape their government and find a home. I think it's the most emotional and moving thing he has written."
Watchmen – Alan Moore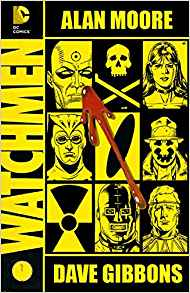 "This has to be on the list, it's so full of breakthroughs. It's another comic that, on the surface, looked like it was going to be a superhero comic but, in the way it's told, it's nothing like a superhero comic. There are so many things happening psychologically on each page that it's the kid of book you read over and over again.
"It was both an honour and terrifying for My Chemical Romance be asked to contribute a song to the soundtrack of the film they made of it. The comic has a strong underground fanbase who didn't want the film made, so I knew there was a good chance they weren't going to give much support to a band like us being involved. On top of everything, were covering a Bob Dylan song [Desolation Row]. I knew I was stepping into a hornet's nest.
"I probably bummed quite a few people out. But I was damned if another band were going to do it. My thinking was: no matter how the film is perceived, people are going to watch that film in 20 years and it's going to be my band on it. I was very happy to take any bullet because I feel very strongly about Watchmen."
Akira – Katsuhiro Otomo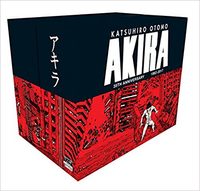 "This is the closest thing to an epic masterpiece that comics have ever had. There are six volumes and they're all the size of phonebooks. Loosely, it's about about the atomic bomb being dropped on Japan, the fallout from it and its rebuilding. The art is gorgeous – not a single page is phoned in. The architecture he creates in the city alone is mind-boggling. It's incredible that anyone could draw all that. To me, it is the masterpiece of comics."
Marshal Law – Pat Mills and Kevin O'Neill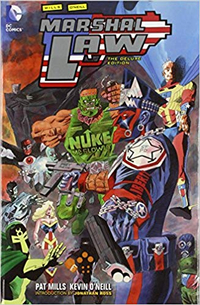 "I have a whole shelf of Marshal Law at home. People like Frank Miller had already done the anti-hero thing with Batman, but Marshal Law was the ultimate anti-hero book. It took superheroes and called them out, almost saying they were bullshit. There are metaphors and parallels with the Vietnam War, it deconstructs Superman and turns him into a villain. Marshal Law is just one of the greatest of all time – if you're getting into comics, this is one of the places to start."
Love and Rockets – Gilbert, Jaime and Mario Hernandez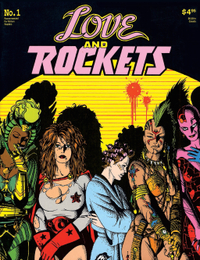 "This is really a story about friends, but it's also about punk music and science fiction too. It starts off as this very dense, slice of life, science fiction thing and it evolves as the characters become part of punk scenes and start to get into bands.
"It's also a very strong book about women. There's one character who starts off one way and then, part way through the series, she just gains weight. It deals with things like that and you see characters go through real changes. It's written by three brothers, Gilbert, Jaime and Mario, and they have been doing it since 1981. It is one of the longest-running independent comics that I can think of."
Daytripper – Fábio Moon and Gabriel Bá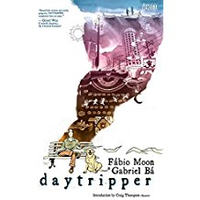 "It's by two friends of mine, Fábio Moon and Gabriel Bá who are twins, and I worked with Gabriel on Umbrella Academy. Daytripper is the book they did for Vertigo and it basically won every award you can win. It's about life, and it's about the choices you make and how your life could have been very different. It's about all the little moments that change everything. It's absolutely beautiful."
Hellboy – Mike Mignola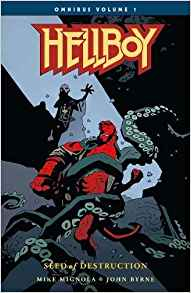 "Mike Mignola is an absolute genius. Nobody draws like him, nobody tells a story like him, everything he does just has magic about it. In Hellboy, he plays around with folklore and the Cthulu Mythos but at the heart of it is a character who is just a normal guy stuck in the weird position that he just happens to be a demon."
Sandman – Neil Gaiman
The Wicked + The Divine – Kieron Gillen and Jamie McKelvie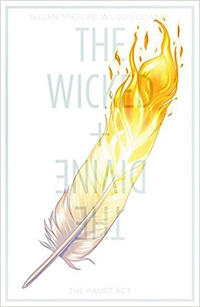 "This is a newer book that I'm really into. It reminds me of Sandman in that it's about this pantheon of gods. But the team that makes the book have been able to capture music in a way that comic books have never really managed. The same guys used to do this book called Phonogram in which the concept was that music is magic.
"They are still the only people I have ever read in a comic who have accurately portrayed what it feels like to be performing. They get that immortal, borderline godlike feeling you get from being onstage. Also get anything Matt Fraction does and anything his wife Kelly Sue DeConnick does, particularly Matt's ODY-C and Kelly Sue's Bitch Planet."