Weezer have announced that their new studio album will arrive early next year.
It's titled The Black Album and will launch on March 1 and will be the LA outfit's first record since 2017's Pacific Daydream (opens in new tab) and the fifth in their colour-coded releases following The Blue Album, The Green Album, The Red Album and The White Album.
To mark the announcement, Weezer have also shared their new single Zombie Bastards, which can be listened to below.
Weezer will head out on the road with Pixies across North America in 2019 and have also revealed a handful of European live shows for next summer (opens in new tab).
Earlier this year, Weezer caused a stir in the rock world by releasing covers of Toto classics Africa and Rosanna (opens in new tab) following a fan-led online campaign.
Toto later returned the favour by sharing their take on Weezer's Hash Pipe (opens in new tab).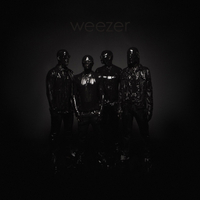 (opens in new tab)
Weezer: The Black Album (opens in new tab)
Weezer will release the follow-up to 2017's Pacific Daydream in March next year – featuring the lead tracks Can't Knock The Hustle and Zombie Bastards.