Big Big Train - Merchants Of Light
1. Folklore Overture
2. Folklore
3. Brave Captain
4. Last Train
5. London Plane
6. Meadowland
7. A Mead Hall In Winter
8. Experimental Gentlemen Part Two
9. Swan Hunter
10. Judas Unrepentant
11. The Transit Of Venus Across The Sun
12. East Coast Racer
13. Telling The Bees
14. Victorian Brickwork
15. Drums And Brass
16. Wassail
Big Big Train have released a live version of their track Swan Hunter exclusively with Prog.
The song originally appeared on the band's 2013 album English Electric, Pt. Two, with the new performance filmed at London's Cadogan Hall in October 2017.
The live version will feature on the Swan Hunter single, which will be released on July 13, alongside a studio remix and two previously unreleased tracks: Seen Better Days featuring Tim Bowness and a live studio recording of Summer's Lease.
The band describe the song as "an elegy for the shipbuilding communities of the north-east" with vocalist David Longdon adding: "Imagine being a child who grew up within this community, seeing these huge vessels grow daily until their launch.
"Imagine the relentless sound of machinery and construction workers. Your father most likely would have worked there and probably his father before him.
"It must have been almost impossible back then to imagine a time when this way of life would come to an end. This is what you knew and it defined you."
Big Big Train will release a new live album featuring Swan Hunter on July 27 titled Merchants Of Light on 2CD, 3LP and via digital platforms through their own English Electric Recordings label.
The band's next live show will take place at The Anvil in Basingstoke, England, on July 11. They'll then head to Germany to play at the Night Of The Prog festival at Loreley on July 13.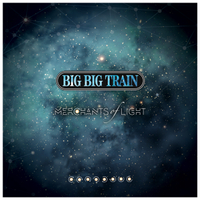 Big Big Train - Merchants Of Light
The new live album from Big Big Train was captured at London's Cadogan Hall in October 2017 and features a wealth of classic tracks including Victorian Brickwork, Folklore and Swan Hunter.