Rush guitarist Alex Lifeson was a guest at a recent benefit show in California – and he wasted no time in getting back to his Rush roots.
He appeared onstage with former Chicago bassist and vocalist Jason Scheff at the Scott Medlock And Robby Krieger Golf Classic and All-Star concert (opens in new tab), which was organised to raise funds for the St Jude's Children's Research Hospital.
Video footage of the show has been uploaded by California Rock News (opens in new tab) and shows the pair onstage with Krieger playing the Rush classics Limelight, Freewill and Spirit Of Radio.
Check out the videos below.
It's great to see Lifeson back playing Rush songs live – especially after bassist Geddy Lee reported just last week that there was "no chance" of Rush touring again (opens in new tab).
Rush's 1978 album Hemispheres will be reissued on November 16 to mark its 40th anniversary and along with the original album, the new version will also include their set from the Pinkpop Festival in June 1979 along with a disc of 5.1 mixes and rare material.
Meanwhile, Lee's Big Beautiful Book Of Bass will be published on December 4 via Harper Collins.
The 400-page book will see Lee explore the history of the instrument and also features contributions by Lifeson, John Paul Jones, Adam Clayton, Robert Trujillo, Bill Wyman, Les Claypool and Bob Daisley.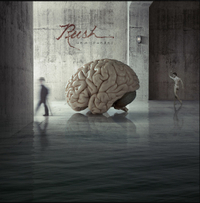 (opens in new tab)
Rush - Hemispheres Special Edition (opens in new tab)
Rush's classic 1978 album Hemispheres will celebrate its 40th anniversary with this special edition. The packages will include live cuts, rare tracks and 5.1 mixes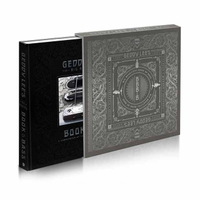 (opens in new tab)
Geddy Lee's Big Beautiful Book Of Bass (opens in new tab)
The Rush bassist, vocalist and keyboardist is about to launch this book which celebrates the history of the bass. It spans 400 pages and is the perfect Christmas gift for that special Rush fan in your life