Cursive have confirmed that they'll release a new studio album later this year.
The follow-up to 2012's I Am Gemini is titled Vitriola and it's set to arrive on October 5 via Big Scary Monsters in the UK and through their own label Passenger Records in the US.
And to mark the announcement, the Nebraska outfit have released a stream of the record's lead single Life Savings, which can be listened to below.
Vocalist Tim Kasher says: "This song reminds me of machinery, maybe a train that keeps chugging forward, or perhaps a printing press printing 'money'.
"It also feels as though it's burdened with a heavy weight and, for many of us, the weight of worrying about money can be all consuming."
Vitriola sees Kasher, guitarist Ted Singer and bassist Matt Magian reunite with founding member and drummer Clint Schnase for the first time since 2006's Happy Hollow.
The lineup is completed by keyboardist Patrick Newbery and cellist Megan Siebe.
Cursive are expected to reveal tour dates in the near future.
Cursive - Vitriola
1. Free To Be Or Not To Be You And Me
2. Pick Up The Pieces
3. It's Gonna Hurt
4. Under The Rainbow
5. Remorse
6. Ouroboros
7. Everending
8. Ghost Writer
9. Life Savings
10. Noble Soldier / Dystopian Lament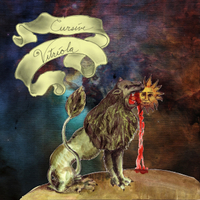 (opens in new tab)
Cursive - Vitriola (opens in new tab)
Nebraska's Cursive return with Vitriola – their first studio album since 2012's I Am Gemini, featuring the punchy lead single Life Savings.