Corey Taylor says that he and his Stone Sour bandmates have been writing what he describes as "great material."
The vocalist will spend much of 2019 with Slipknot (opens in new tab) as they continue to work on the follow-up to 2014's .5: The Gray Chapter, but that hasn't stopped him putting together ideas for his other band.
Taylor tells Heavy Music Interviews (opens in new tab): "We started writing new music pretty much as soon as we got on the road. We just can't be stopped! We're gluttons for punishment at this point.
"The cool thing is knowing that we've got all this great material, we can enjoy the rest as much as we can because we know when it's time to really start ramping up the demo machine, we're going to have all this cool stuff to listen to. There's no pressure for us to just run right in."
Taylor adds: "Obviously I'm going to do Slipknot next year, and it will allow the audience to miss us, which is the best thing in the world you can have.
"That built-in need for a band to come back just when you think you can't wait any longer, here comes this band and they're like, 'Goddamn, they're so good right now.'
"We're pretty stoked. We're definitely looking forward to trying to see if we can top Hydrograd."
Last week, Stone Sour released a music video for an acoustic version of their track Mercy (opens in new tab) which appears on the deluxe edition of Hydrograd.
It launched in August and features previously unreleased covers, live cuts, b-sides and alternative takes.
Stone Sour are currently on the road across North America with Ozzy Osbourne on his No More Tours 2 run of shows.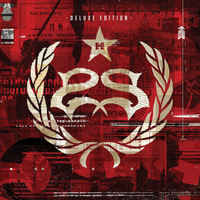 (opens in new tab)
Stone Sour - Hydrograd Deluxe Edition (opens in new tab)
This special release features the original Hydrograd album along with a bonus disc of unreleased covers, live cuts, b-sides and alternative takes.