Evanescence – Fallen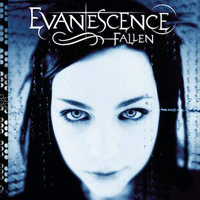 (opens in new tab)
Evanescence's multi-million selling debut album sat at the confluence of goth and nu-metal, and benefitted from the massive popularity of both. But despite the presence of a rapper on lead single – and out of the box smash - Bring Me To Life, Amy Lee's vision was more Broadway than street corner. Grandiosity was ingrained in Fallen at a cellular level, not least on the Peter Pan-inspired My Immortal. It worked: the album propelled Evanescence to instant superstardom, and turned their singer into a new kind of icon for the 21st century.
HIM - Love Metal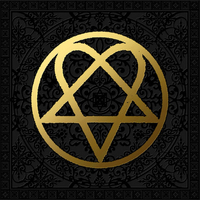 (opens in new tab)
HIM's fourth album did exactly what it said on the tin. This was Charles Baudelaire as re-imagined by a bunch of Scandinavians who grew up listening to Black Sabbath and Neil Diamond: a lush, intoxicating noise that conquered by seduction rather than brute force. Not only that, but it was more focussed and more direct than anything they'd put their name on before: as dark as Type O Negative, as anthemic as Bon Jovi. Lovve Metal wasn't just the best album HIM had made to that point – it was the one that busted them out of the euro-metal ghetto and proved that Finland wasn't quite the musical backwater everyone thought it was.
Iron Maiden - Dance Of Death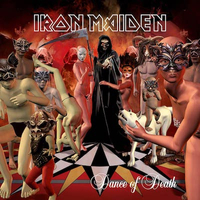 (opens in new tab)
It may be overshadowed by its revelatory predecessor, Brave New World and cursed with the band's worst ever artwork, but beyond that Iron Maiden's 13th album is pretty damn great. An album of strong moments, rather than a compelling, convincing whole, its diversity is its greatest asset. Everything from the short, sharp Wildest Dreams and the glowering No More Lies through to the towering Paschendale and the hazy, heavy rush of Face In The Sand sounded unmistakably and triumphantly Maidenesque, but in a variety of imaginative and sometimes unexpected shades (not least on acoustic closer Journeyman). And if the title track strikes you as a bit, you know, Stonehenge… well, that's all part of the fun, surely?
Killing Joke – Killing Joke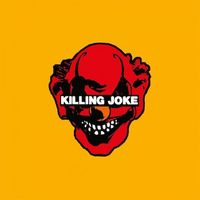 (opens in new tab)
Dreams do come true, but even Dave Grohl must have thought he was still sleeping when Killing Joke came calling. For their second self-titled album (Killing Joke do things their own way), the band were back to full strength, with Youth, Paul Raven, Geordie Walker and Jaz Coleman looking like a biker gang and sounding about as threatening too. Full credit to Grohl for finding a way to fit in with their uniquely bloody-minded noise as the band created some of their most dynamic music for years. Grohl thundered, trod lightly and played tribal parts when it was asked of him, adding fervour to songs like Blood On Your Hands and Loose Cannon, while Mad Jaz was in full shamanic form on the epic call-to-arms You'll Never Get To Me.
Lamb Of God – As The Palaces Burn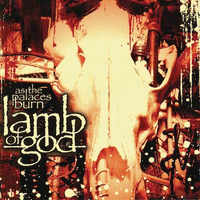 (opens in new tab)
With the New Wave Of American Of Heavy Metal in full swing, Virginia's loudest sons established themselves as the movement's heaviest flag-bearers with their devastating third album. Continuing with the serrated thrash riffs from New American Gospel, the Devin Townsend-produced As The Palaces Burn threw out savage anthems aplenty in the form of Ruin, the title track and 11th Hour.
Linkin Park – Meteora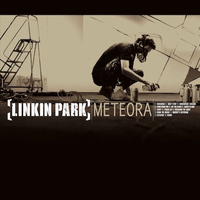 (opens in new tab)
How do you follow an debut album that's as successful as Hybrid Theory? If you're Linkin Park, you don't throw away the formula that made you instant superstars, but you do tweak the doses. Meteora continued in the nu metal vein but dials down some of the teenage angst in favour of electronic experimentation. Lying From You and Faint were the sound of a band increasingly comnfortable in their own skin, though it's album closer Numb – later reshaped as a world-beating collaborating with rapper Jay-Z - that rubber-stamped Link Park's place in the pantheon of the 21st century's greatest rock bands.
Machine Head - Through The Ashes Of Empires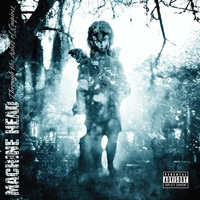 (opens in new tab)
After the unloved nu metal era, the missed attempt at the return to their original sound, the haemorrhaging of guitarists and the fact that they found themselves without a record deal, Machine Head were considered to be a band on the scrap heap as Phil Demmel walked into the ranks for in time to record Through The Ashes Of Empires. We all know what happened next though. If one song has ever saved a band's career, opening track Imperium is it, showing that this was a group that were roaring back into top form. But that's not where the fun ends on TTAOE; Bite The Bullet follows it up as a real neck snapper and Elegy made anyone that had been at the band's incredible live shows lick their lips in anticipation.
Metallica – St. Anger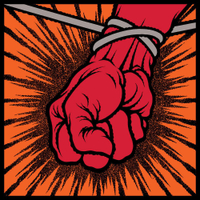 (opens in new tab)
Metallica's eighth album is held by many to be the most disappointing metal album of the 21st century (until Lulu came along) due to its serrated edges, bloated songs, lack of guitar solos and a snare drum that sounds like an empty tin of Miniature Heroes. But on the back of the band's most tumultuous period, awkwardly captured on the Some Kind Of Monster film, the tension, frustration and drama that unfolded behind the scenes courses through St Anger's veins, rearing its ugly head through every frenzied barrage and guttural riff. No, it'll never be Master Of Puppets II, but over a decade on maybe it's time for you to reassess this most scorned of album
Opeth - Damnation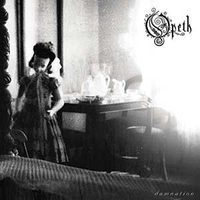 (opens in new tab)
Recorded simultaneously with the previous year's Deliverance album, Damnation was the elegiac, acoustic flip-side to its sibling's brooding, metallic thunderings.
A bold step at this early stage in Opeth's rise to glory, its delicate and pointedly melodic songs showcased the band's desire to keep evolving, regardless of the demands of an increasingly rabid fan base.
In the end, most Opeth fans fell instantly in love with Damnation, not least because the likes of In My Time Of Dying and Hope Leaves are both absurdly beautiful and subtly adventurous. From this moment on, Opeth were free to follow their own path.
Type O Negative – Life is Killing Me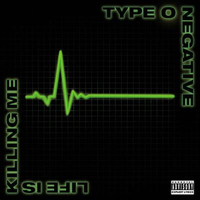 (opens in new tab)
An energetic bounce back from the oppressive darkness of its predecessor, World Coming Down, The Drab Four's sixth album provided some of their highest-octane material, notably vigorous singalong head-shaker I Don't Wanna Be Me, and allowed Pete's pure pop Beatles influences to shine. Throw in some fun-time punk, windswept arena rock pastiche and kitsch pop culture references and you've got an album that doesn't necessarily play to the goth-metal gallery, but instead a perky, versatile experiment.