'Industrial' is the term that was eventually used to describe the kind of bleak, synthesiser-heavy post-punk rock that emerged in Britain and the United States, and which had been around in one form or another since the late 1970s. "Industrial music for industrial people" was a slogan coined by US avant-garde performance artist Monte Cazazza as the mission statement of Industrial Records, a label founded by one of the pioneers of the genre, Throbbing Gristle.
The initial wave of bands such as Cabaret Voltaire, Einstürzende Neubauten and DAF were essentially rather arch and arty projects, but in the 1980s a new, more brutal variant emerged. Killing Joke in the United Kingdom, Ministry in the US, Skinny Puppy in Canada, Front 242 in Belgium and KMFDM in Germany played industrial music that was very different from the Throbbing Gristle school of British Industrial music. It was an attempt to marry hard rock and harsh electronics.
Ministry and Nine Inch Nails seemed to do this better than anyone. So much so that both those two bands enjoyed massive chart success in the early 1990s, which lead to a – albeit brief – feeding frenzy on the part of the major labels (as is always the case when something new comes along) looking to sign up anyone who employed jack-hammer beats and a scary, quasi-totalitarian image.
The commercial failure of these bands, the widening of Trent Reznor/Ministry's sound into something best described as post-industrial, and the fact that Ministry soon collapsed into drug-addled squalor without really making a satisfactory follow-up to their massively popular Psalm 69 album lead many pundits to write off industrial music. Also, the techno movement, which emerged from the clubs of Detroit and Europe, seemed to provide a more accessible form of electronic music with genuine mass appeal (sweet music to the major labels) and none of the negativity and spikiness of industrial.
Yet the 1990s was a golden age for industrial music, not least because many of its practitioners produced their best work during that period. And away from the pressures of the major labels, there was a vast international underground, with new bands emerging from traditional centres and also from former Soviet bloc nations – most notably Rammstein, who were from the former East Germany.
The 90s also saw industrial music fuse with heavy metal in bands like Fear Factory and then a whole raft of new young bands like Orgy, Static-X and even Marilyn Manson, all of whom openly acknowledged their debt to bands like Ministry and Skinny Puppy.
Essential Industrial
You can trust Louder Our experienced team has worked for some of the biggest brands in music. From testing headphones to reviewing albums, our experts aim to create reviews you can trust. Find out more about how we review.
Ministry – Psalm 69 (Sire, 1992)
Just before this was released, there was some talk that Ministry had already peaked with their 1989 release The Mind Is A Terrible Thing To Taste. How wrong they were. Psalm 69 was actually a title of convenience, as it's actually called something unpronounceable and occultish in Greek or just plain Ministry. The fact that it spawned a Top 40 hit and an MTV favourite in the demented Jesus Built My Hotrod (with Butthole Surfers man Gibby Haynes on vocals) may have been an albatross around their neck in later times, but in 1992, in the wake of …Teen Spirit and all, it seemed like they were taking over the world.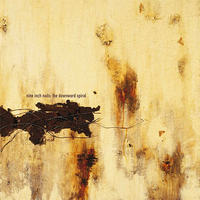 Nine Inch Nails – The Downward Spiral (Interscope, 1994)
This is a decade-defining album, arguably the album of the 90s. And although it is still a record that can be considered to be 'industrial', it was clear that mainman Trent Reznor had no interest in being hemmed in by any narrow genre definitions.
The Downward Spiral and Heresy were recognisably the work of the man who had made Pretty Hate Machine – pure, raging cyberpunk – but much of it was unfamiliar territory. Pop, quasi-classical pieces, ambient noise and screaming, decaying heavy metal were all rammed together, and the result was an unstoppable chain reaction and a potent explosion of music.
The Albums That Defined Industrial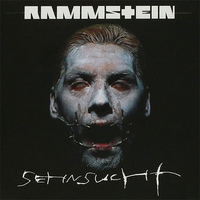 Rammstein – Sehnsucht (Slash, 1998)
When they first emerged, there was a certain amount of scepticism about Rammstein; some saw them as closet Nazi sympathisers flogging the dead horse of industrial music. History has been more favourable, however, and this album is now seen as the first utterances of a new force in industrial music rather than yet another retread of sub-NIN electro-beat. On this album they hadn't taken the path of symphonic grandiosity that they would take on later albums like Mutter; Sehnsucht keeps it stripped down and brutally bare, yet with enough of a hint of the epic in their songs to raise this above the common herd.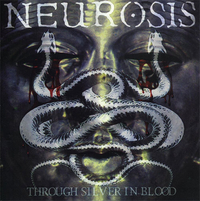 Neurosis – Through Silver In Blood (Music For Nations, 1996)
Continuing in the 'arty' tradition of early industrial bands like Throbbing Gristle, San Francisco's Neurosis reached something of a creative apogee with this terrifying and cathartic masterpiece of an album.
Neurosis have made some very approachable and listenable albums, but this isn't one of them. Through Silver In Blood is less about creating songs, and more about surrounding the listener with an atmosphere of malevolence and impending apocalypse. Listening to this record is like being at the calm centre of a raging emotional typhoon of destruction.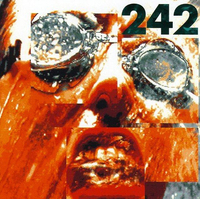 Front 242 – Tyranny For You (Epic, 1991)
Sounding like a gang of paramilitaries who had salvaged Kraftwerk's discarded and broken gear, Belgium's Front 242 straddled the old industrial scene and the emergent Euro techno scene. Dubbed 'nu beat' when they emerged in the early 80s, they peaked with their 1988 album Front By Front and this collection of paranoia-drenched cyber metal menace.
Released at the height of the first Gulf War, the album's rapid-fire barrage of samples and frazzled, minimalist electro-beats was the perfect accompaniment to getting drunk and watching smart bombs zero-in on Iraqi schools and hospitals live on TV.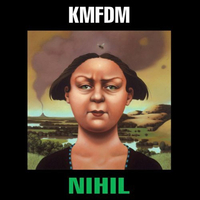 KMFDM – Nihil (Wax Trax, 1995)
If you had to pick one album that represented a 'typical' industrial album, it would probably be this.
KMFDM (which stands for Kein Mehrheit Für Die Mitleid, or 'no pity for the majority') were underground mainstays who suddenly found themselves singled out in the wake of the Columbine shootings when they were found to have been one of the Trenchcoat Mafia's favourite bands. Like Depeche Mode gone evil, they had a strong pop sensibility under their harsh, Teutonic militaristism. This album includes their best song, Juke Joint Jezebel, their strongest collaboration with Raymond Watts, also of Pig.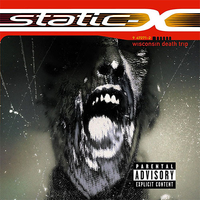 Static-X – Wisconsin Death Trip (Warner Bros, 1999)
Interestingly, as Static-X were snapped up by Warners, Ministry, the band that they were unashamedly based upon, were quietly dropped. Sneered at by older 'buffs', Static-X re-tooled industrial music for the MTV generation. The potential that they displayed on this album is immense, though arguably they never really built on it the way that they should have. Fake divides between techno, disco, pop, metal and industrial never bothered these guys, who never claimed to be making something 'challenging'. How could a band with a man with a haircut like Wayne Static be about anything other than pure entertainment?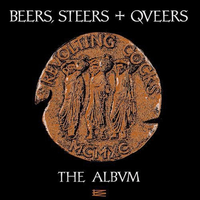 Revolting Cocks – Beers, Steers & Queers (Wax Trax, 1990)
Yee-haw! One of the many Ministry side projects, Revco featured a veritable Who's Who from the industrial scene: Nine Inch Nails' Trent Reznor, Richard 23 from Front 242, Nivek Ogre of Skinny Puppy and Chris Connelly of Fini Tribe all toured or recorded with the band at one time. Their classic depraved disco album features the title track, a pulverising redneck stomp (sparked off by a sample from Deliverance), as well as a cover of the Olivia Newton John hit Physical that almost got them sued. This is an album that successfully burst the bubble of po-faced industrial music.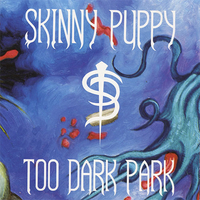 Skinny Puppy – Too Dark Park (Nettwerk, 1990)
Along with Ministry, Skinny Puppy defined industrial music throughout the 80s. Although this is a great album, it marked the end of Skinny Puppy as a significant force for the best part of 10 years as they became embroiled in drug problems, legal disputes and a titanic struggle to make a concept album.
Too Dark Park was almost like their response to the techno scene: they plundered the dance-floor beats, but layered so many samples and raw screaming noise over the top that it became a sort of anti-house sound, the polar opposite of the ecstasy-fuelled happy-clappy disco music then ubiquitous.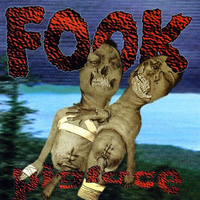 Pigface – Fook (Invisible, 1993)
The second album from one-time Killing Joke drummer Martin Atkins's collective Pigface features a cast of thousands including Revolting Cocks' Chris Connelly, Killing Joke's Paul Raven, Skinny Puppy's Nivek Ogre and Lesley Rankine from long-lost 90s UK punk scenesters Silverfish who bellows out the abrasive, heavy funk feminist anthem Hips, Tits, Lips, Power! It's a rare and neglected album, crammed with gems like the explosive I Can Do No Wrong and the hellish – in a good way – Insemination. There's also a remix album washingmachinemouth which is even more bizarre and distorted, and one of the few such releases worth a shit.