Jonathan Davis has released a video for his new solo single Basic Needs.
The song features on the Korn frontman's solo album Black Labyrinth, which arrived back in May via Sumerian Records.
Davis says: "Basic Needs is essentially as close as I get to writing a love song. It also gave me a chance to explore different instruments and styles of world music and step outside of what may be considered 'the norm.'
"The two other videos I've released for this record have been telling a story in reverse. This video continues that pattern."
The two other videos Davis mentions are for Everyone and What It Is, which can both be watched below along with the Basic Needs promo.
Davis has been out on the road in support of Black Labyrinth and has a handful of shows planned throughout this month.
Korn, meanwhile, continue to work on the follow-up to 2016's The Serenity Of Suffering, which is expected to launch sometime in 2019.
The band also recently teamed up with J. Gursey Coffee Roasters for Korn Koffee. It's available to purchase, either on its own or with a heavyweight black Korn mug from the band's online store.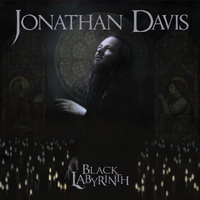 Jonathan Davis - Black Labyrinth
Jonathan Davis' Black Labyrinth gives the vocalist a chance to do his own thing away from his Korn bandmates. Features the trio of singles What It Is, Everyone and Basic Needs.
Jonathan Davis 2018 tour dates
Nov 02: Nashville The Cowan, TN
Nov 03: Pensacola Vinyl Music Hall, FL
Nov 04: Tampa Orpheum Theater, FL
Nov 07: Pittsburgh Mr. Smalls, PA
Nov 08: Flint The Machine Shop, MI
Nov 10: Lexington Manchester Music Hall, KY