Alice In Chains - Rainier Fog
1. The One You Know
2. Rainier Fog
3. Red Giant
4. Fly
5. Drone
6. Deaf Ears Blind Eyes
7. Maybe
8. So Far Under
9. Never Fade
10. All I Am
Alice In Chains have released a stream of their brand new single Never Fade.
It's the latest track taken from their upcoming album Rainier Fog, which is set to arrive on August 24 via BMG.
Alice In Chains previously revealed The One You Know and So Far Under from the follow-up to 2013's The Devil Put Dinosaurs Here.
Speaking about So Far Under, guitarist and vocalist William DuVall said: "Everyone in the band and our studio team really stepped up and knocked it out of the park on this one. We're extremely proud of this song and the entire album."
Last week it was announced that baseball's Seattle Mariners would host a special Alice In Chains night at Safeco Field on August 20, when the team take on World Series champs the Houston Astros.
Alice In Chains are also one of the featured artists in this month's edition of Metal Hammer magazine, which is on sale now.
In the interview, guitarist Jerry Cantrell talks about the new album and looks back at being part of the rise of grunge in the early 90s.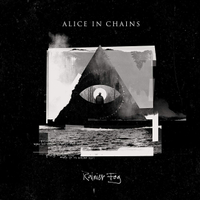 Alice In Chains - Rainier Fog
Alice In Chains prepare to release their highly anticipated new album Rainier Fog - their first album in five years. It features the singles So Far Under, The One You Know and Never Fade.