Ace Frehley has once again spoken about the possibility of joining his former Kiss bandmates on their End Of The Road world tour.
The band will embark on the mammoth trek next year on their farewell tour, with Frehley previously saying he was "hoping" to get the call, while Paul Stanley said he wouldn't rule out the possibility, but cautioned: "I don't want to mislead anybody. Really, that's not something that's been given a lot of thought at this point."
And in a new interview with Loudwire (opens in new tab), Frehley has explained why he should be part of the band's swan song.
He says: "They're testing the waters. I think they're waiting for promoters to come back and say, 'We'll give you X amount of dollars if Ace is involved and Peter Criss is involved.' It's all about money with those guys and they'll be the first to admit it, especially Gene.
"When Doc McGee gets a call from a promoter and they say, 'We'll give you double the amount of money with Ace and Peter,' we're gonna get the call."
Ace continues: "If I come back, I'm gonna take my throne back or I'm not coming back. I don't do anything halfway in life, I never did.
"I'm reading comments. A lot of fans are saying if I'm not involved in the next tour, they're not going. That's probably making Paul and Gene a little nervous because they want to optimise the tour and make as much money as possible.
"Touring with Kiss is expensive because of the elaborate show. They're probably running numbers now as we speak."
The guitarist says he "can't imagine them trying to do an End Of The Road tour with the same lineup" and adds: "They've been playing for 15 years, there's nothing special about doing one last big tour with the same lineup. I don't get it."
Last week, Ace reunited with Gene Simmons and Paul Stanley onstage for an acoustic set on the Kiss Kruise (opens in new tab).
Frehley launched his new studio album Spaceman (opens in new tab) last month, with features a guest appearance from Simmons.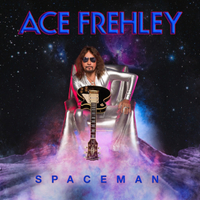 (opens in new tab)
Ace Frehley - Spaceman (opens in new tab)
Ace Frehley returns with his new studio album Spaceman, featuring the lead singles Bronx Boy (opens in new tab) and Rockin' With The Boys (opens in new tab). The record will feature a guest appearance from Ace's old Kiss bandmate Gene Simmons.