The Wetton/Downes' trilogy of Icon albums have been remastered and reissued with bonus tracks.
Icon (2005), Icon II: Rubicon (2006) and Icon 3 (2009) have been released with the permission of The John Wetton Estate, with Downes personally overseeing the re-launch.
Each album contains the original material, along with bonus songs including remixes.
Yes keyboardist Downes says: "Throughout my entire career, there is no doubt in my mind that some of my proudest achievements have been the songs that I wrote with the late John Wetton.
"Not only were we great friends, but also blood brothers in the songwriting department. His magic rubbed off on me immensely, and outside of the hugely successful Asia template, we decided to step out together with our Icon project.
"It was a 'bromance' made in heaven, because here we had the chance to expand our innermost thoughts and variety of influences, without interference. It was effectively 'us'. We also had the luxury of working with some of the finest musicians in the world who were willing participants in the project."
The albums will also be brought together with extra material for an upcoming box set, with further details to be revealed in due course.
Downes continues: "The Wetton/Downes Icon catalogue spans across some four studio albums. This trilogy plus a prequel album called Zero and various live releases, and incorporates some of our greatest collaborations I firmly believe, and I am happy to impart the news that this entire body of work is being re-released with all of the bonus tracks and some previously unheard renditions of our classic songs.
"It is, in fact, Icon in its entirety. If you appreciate the music of John and I, then I sincerely hope you will appreciate these reissues. Please sit back and enjoy.
"I know John would be equally proud to see these projects back on the market. All of these recordings mark special periods in our personal and creative lives."
In addition, a box set commemorating Wetton's career is currently being planned and will launch on what would have been his 70th birthday in 2019. Fans are invited to send memories, mementos, videos and photographs to management@qedg.co.uk.
Wetton died in January 2017 at the age of 67 (opens in new tab).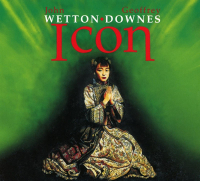 (opens in new tab)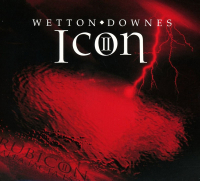 (opens in new tab)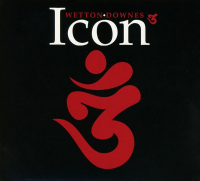 (opens in new tab)