Foo Fighters (opens in new tab)' Concrete And Gold tour recently stopped off at the Sprint Centre in Kansas City, Missouri… and turned in a performance with a twist.
During the set, Foos leader Dave Grohl picked out a young fan from the crowd to join the band onstage, with 10-year-old Collier impressing everyone by showing off his musical chops.
Grohl asks Collier: "Do you play guitar? What songs do you know?
The young fan replies: "I know a lot of Metallica songs."
That got a huge reaction and the Foos joined Collier in playing Enter Sandman. Following that, Collier launched into the intro for Welcome Home (Sanitarium) and Wherever I May Roam.
Ghrol says: "I tell you what. I know Ed Sheeran's playing down the street tonight, but he ain't got nothing on Collier."
Grohl then lets Collier keep his guitar, and adds: "If I see that shit on eBay next week I'm gonna find you!"
Watch the video below.
Back in April, the Foos invited Yayo "Kiss Guy" Sanchez on to the stage where the guitarist ripped through Monkey Wrench in spectacular fashion (opens in new tab).
Foo Fighters will continue their Concrete And Gold (opens in new tab) tour tonight (October 15) at Detroit's Little Caesars Arena.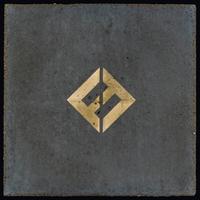 (opens in new tab)
Foo Fighters - Concrete And Gold (opens in new tab)
Foo Fighters launched their ninth studio album back in 2017 - the follow-up to their 2014 offering Sonic Highways. It features the lead singles Run and The Sky Is A Neighborhood.