Rob Halford has praised Babymetal and called the Japanese phenomenon "one of the most unique metal experiences in the world."
The Judas Priest frontman joined the band onstage at the 2016 Alternative Press Awards and later said he was delighted to be invited to "headbang along with them."
And in a new interview, Halford has once again given them the official Metal God seal of approval and says they still sound great – even after last week's departure of Yuimetal.
He tells Bandwagon Asia: "I think Babymetal are one of the most unique metal experiences in the world right now. Not only their appearances, and their style and everything that surrounds them visually, but they're an incredible band as well.
"I met them a couple of years ago in America and they're so passionate about metal, they know everything about metal music and they've created a very special feeling and experience within the entire world of metal.
"They work extremely hard to create something unique and I think it's paying off and they're doing such an amazing job.
"In fact, I was watching the new music video for Starlight and even with one member leaving, they still sound great."
In a statement last week, Yuimetal apologised to Babymetal fans but also expressed her desire to continue to make music under her own name Yui Mizuno.
Priest, meanwhile, will hit the road with Ozzy Osbourne on his No More Tours 2 shows in early 2019 and have been confirmed on the bill for next year's Download Australia.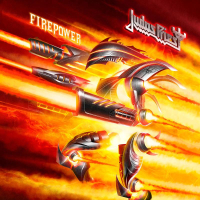 Judas Priest - Firepower
Judas Priest come out all guns blazing on their latest studio album Firepower. They may be approaching their 50th anniversary, but the boys have lost none of their explosive energy.