Summer is almost here and you need some new clothes for festival season or just lazing around in the sunshine, blasting Metallica at ear-damaging levels while trying to start up the BBQ. Lucky for you then that the good folks at EMP are having a 48-hour summer sale!
For the next two days (from May 22 to May 23) you can save 15% off a ton of clothes and accessories using the code SUMMER at the checkout. And we're not kidding about how much there is to choose from, there are 50 pages of band and pop culture merch – ranging from Killswitch Engage, Slipknot and Iron Maiden to Star Wars, Deadpool and Rick & Morty.
15% off all merch from these bands
If you're after new t-shirts, EMP have got you covered. But as it's summer, there are loads of caps, swimming shorts, and assorted gear to keep you cool as the mercury rises. There are also bikinis, jewellery, jackets, dresses, skirts, vests and much more!
Check out the full EMP 15% off summer deal now and remember to use the code SUMMER at the checkout.
Here are some of our favourites!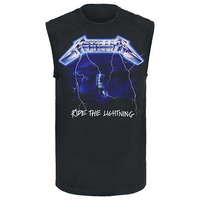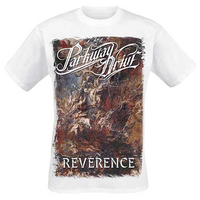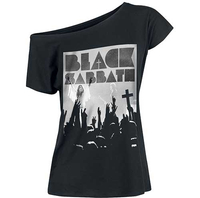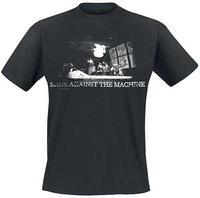 Wear this RATM t-shirt and take the power back
This just looks cool. An old-school live photo of Rage Against The Machine with Tom Morello flying through the air like a badass, printed on a black t-shirt. Simple yet very effective.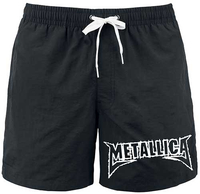 Metallica swimming shorts that don't sink
Black Metallica swimming shorts with the band logo on the front of the right leg. The back pocket is also emblazoned with the Metallica star logo. It has an elasticated waistband with a white drawstring.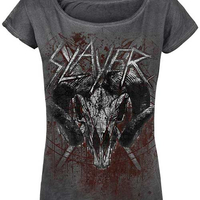 This Slayer t-shirt is the GOAT
Women's Slayer t-shirt in light grey with a bloodied ram's skull on the chest and torso area, and the iconic scratch Slayer logo on the back. Made with 100% cotton and 666% metal!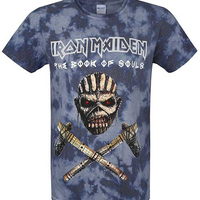 An Iron Maiden shirt worthy of Eddie himself
Special blue tie-dye variant of Iron Maiden's demonic mascot Eddie, complete with the crossed weapons from the Mayan-inspired Book Of Souls album. Warning: Wearing may summon the undead.