Fever 333 – formerly The Fever 333 – have announced details of their new album.
The group features former letlive frontman Jason Aalon Butler, Night Verses drummer Aric Improta and ex The Chariot guitarist Stephen Harrison – and they launched their debut EP Made An America back in March.
Now they've revealed that their album Strength In Numb333rs will arrive on January 18 via Roadrunner Records.
And to mark the announcement, the band have released a video for the first single Burn It, which can be watched below.
Speaking about the new song, Butler says: "In order to remedy the ignorance that burdens the people, we must first acknowledge it. Acknowledge that the fear that divides us is put in place as a deliberate effort to separate the people.
"An unattractive truth, but truth nonetheless. We mustn't be afraid any more. We must not be afraid of each other. Once we remove this ridiculous idea of an inherent enemy, we can fight together toward the bigger picture.
"This song is about that bigger picture and a belief that sometimes you must completely eradicate tired, racist, sexist and systemically ignorant traditions in the name of progress. Sometimes you have to burn it down to build it up again."
Strength In Numb333rs is now available to pre-order. Find further details below.
Fever 333: Strength In Numb333rs
1. …
2. Burn It
3. Animal
4. Prey For Me/3
5. One Of Us
6. Inglewood/3
7. The Innocent
8. Out Of Control/3
9. Am I Here?
10. Coup D'Étalk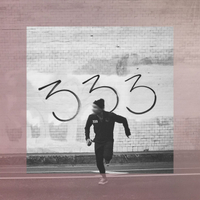 Fever 333: Strength In Numb333rs
Former letlive frontman Jason Aalon Butler, Night Verses drummer Aric Improta and ex The Chariot guitarist Stephen Harrison join forces in exciting new outfit Fever 333