A lyric video for John Lennon's 1971 protest song Gimme Some Truth has been released.
The 'ultimate mix' of the track – where Lennon vents his anger at "neurotic, psychotic, pig-headed politicians" newspaper men, hypocrites and male chauvinists – features on the recently released six-disc Imagine box set, which launched last month.
Speaking about the track at the time, Lennon said: "It was an old lick that I had around a long time but I again changed the lyrics. I like the track because it sounds good but it didn't get much attention, so it's a personal track that I like the sound of.
"The guitars are good and the voice sounds nice and, you know, and it says whatever it says. George Harrison does a sharp solo with his steel finger. He's not to proud of it, but I like it."
Imagine: The Ultimate Collection includes a total of 140 tracks, a new remastered stereo mix, raw studio recordings, outtakes, never-before-seen extras and an audio documentary that takes a look at how each song on the record evolved.
The Blu-ray also features surround sound mixes and an updated quadrasonic mix.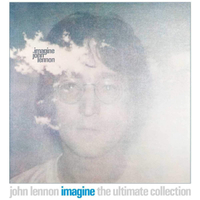 John Lennon - Imagine: The Ultimate Collection
John Lennon's 1971 album Imagine has been reissued as a six-disc box set, featuring a remastered stereo mix, raw studio recordings, outtakes, extras, an audio documentary and much more