Albums by Creedence Clearwater Revival duo Doug Clifford and Tom Fogerty have been re-released today.
Clifford's 1972 album Cosmo and Fogerty's Excalibur from the same year are now available on heavyweight 180g vinyl, on streaming platforms and as hi-res audio downloads
And to mark the releases through Craft Recordings, a visual stream of Clifford's Regret It (For the Rest of Your Life) has been launched exclusively with Classic Rock. Watch it below.
Clifford was joined on the album by guitarists Stu Cook and John McFee, bassist Donald 'Duck' Dunn, with backing vocals from the Walter Hawkins Singers and the Tower Of Power horn section
Clifford recalls: "Making this record was a blast, because it was a superstar lineup. It was a collaboration to a large degree, I told everyone that I was open to any ideas they might have. That got everybody involved in the process.
"The camaraderie was great, there was no pressure and that got the best performances from everyone. We cut everything live so when the horns were playing we were a 10-piece band!"
Both albums are now available to purchase via Amazon, with a limited number of signed Cosmo pressings available from the Craft Recordings online store.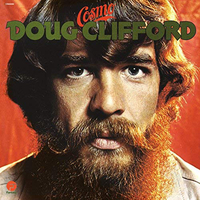 Doug Clifford - Cosmo
Cosmo is Doug Clifford's first and only solo outing and a fascinating artifact from the end of the Creedence Clearwater Revival era.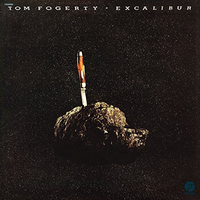 Tom Fogerty - Excalibur
Excalibur was Tom Fogerty's second solo effort – a melodic bluegrass and country affair that evidences many of the same influences heard in CCR's signature "swamp rock" sound.