Today, it all started with pop jingles. You don't associate Gazpacho with jingles, being Norway's expert crafters of twisting progressive concepts, currently on the cusp of releasing an incredibly dark, pensive new album. Yet that's precisely what founding member and keyboardist/songwriter/producer Thomas Andersen writes for a living. In fact, he's just returned from knocking up the soundtrack for a Norwegian version of Boots pharmacy.
This is a weird thought; even more so as singer/founding member Jan-Henrik Ohme's day job at Sony Universal is brought to light. "He's Mr Pop, he knows all the pop stars," Andersen says, cheerily. "He can listen to a single and say, 'This is going to be a hit; this won't be.' He knows what'll work on radio. And, of course, we've completely avoided that in Gazpacho!"
Seemingly, this has never been more so the case than now – latest LP Demon is Gazpacho's "most complicated, strangest" work to date. But even as they've grown in boundary-shaking, sometimes gnarly ambition, Gazpacho records aren't difficult to like for one simple reason: the band write excellent tunes. The pop-seasoned Andersen and Ohme haven't stopped prioritising, and honing, their melodic standards.
"Without melody, without a good tune, you have nothing," Andersen says. "So we always work on the tune first."
Crafted over two years, Demon is an intense piece. Engaging, yes, but strange and atmospheric, not to mention crammed with interesting edges (including exquisite strings) and prog rock weight. Sparked off by Thomas's father's recollections of a manuscript found in a Prague apartment, over four long tracks the album ignites the notions of an 'evil presence' explored in that manuscript.
The bizarre text itself is now in Prague's Strahov Library, but the uncertainty surrounding its writer (visionary or lunatic? Still alive, or dead?) gave Gazpacho scope to imagine what perspective these ramblings may have come from. Or what this 'demon', supposedly the source of the world's badness, might have been like.
"With this album, because it has a lot of dissonance – some of it's like modern classical music – we were scared it would be too much 'art for art's sake'," he concedes. "Trying to show off or be intellectuals, which we're not. We're telling a story."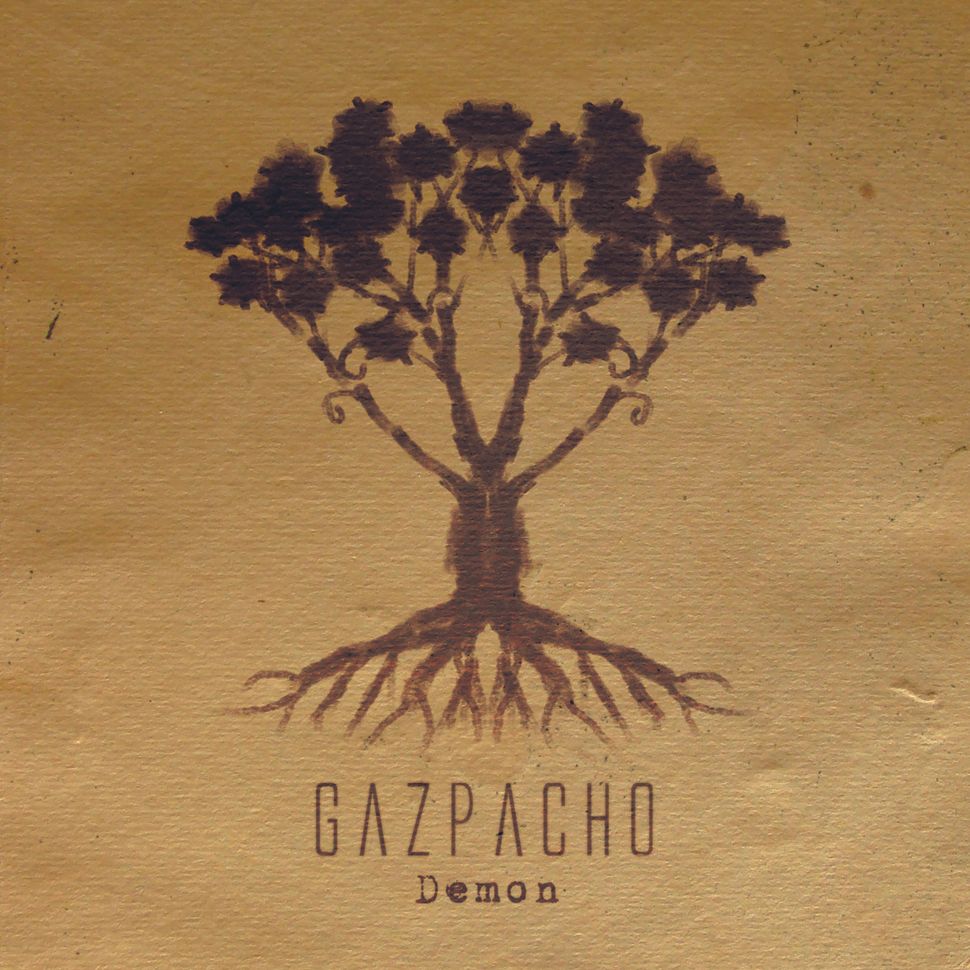 Storytelling or not, it's easy to imagine such a band being meticulous academics; a suggestion royally stamped upon with previous LP March Of Ghosts, which largely stemmed from one 12-hour, beer-fuelled jam session… and which still became a beautiful, brooding oeuvre. How did Demon's slower-burning, two-year approach fare by contrast?
"It makes you second-guess a hell of a lot more, which is a bad thing and a good thing," Andersen says thoughtfully. "I always go with gut instinct. It's never a good idea to bring your brain into anything. When you involve your brain, that's when it all falls apart, and I think that applies to music as well.
"And I know this is going to sound strange, but I think there is 'something else' at work. I'm not talking about God or anything, but the soul is somehow involved. And music is very close, I think, to magic. I mean, it is magic. It's magic spells – you put certain words and melodies together and you can make things happen to other people."
Not that entrancement with music's subliminal power stops them fearing expectations. As they started showing Demon demos to the wider world, life became scarier. "People were saying, 'Jesus Christ, you can't do this, you're gonna destroy your career!'" Andersen remembers. "Our manager said, 'Well this is nice, but where the hell are the singles?' There are no singles! And what a challenge it is for Kscope, and us, to promote this. If you play it to someone, the first time they're going to be a little overwhelmed. I think it needs a few listens."
As, indeed, is true with so much traditional prog, which Gazpacho grew up absorbing. Even if Andersen's first Yes encounter wasn't love at first sight… "I bought Close To The Edge and I listened to that intro which is five minutes of birdsong and strange sounds," he remembers. "And I thought, 'Oh my God, that was my allowance, wasted on birdsong for God's sake!'"
Still, he eventually forged a happier relationship with prog. This seemingly struck a chord with Marillion, who snapped up Gazpacho to join them on tour in 2004 – jerking this introspective but tune-focused 'nu-prog' band from Norway into bigger spotlights.
"There is still something which needs to be done in prog rock. Classic prog is fantastic with people like Jethro Tull, Yes and Genesis," he muses. "These are great bands, but prog rock needs to evolve. This is why I always think whenever anyone makes an album, there'd better be a damn good excuse for making that album. If you're going to make a record, do something new, if possible. I'm not saying we've solved that completely, but this is what we're aiming for."
Retro with their long-playing values and appreciation of prog greats, but not old-fashioned stylistically, it's difficult to guess what Gazpacho draw from. Andersen heartily sings the praises of Kate Bush, and the Hounds Of Love's conceptual B-side The Ninth Wave especially.
"I think it's mind-bogglingly perfect," he enthuses. "It takes you on a journey. Escapism is extremely important in big prog or concept albums. Because, well, modern life is interesting and great, but we need something to take us away from it."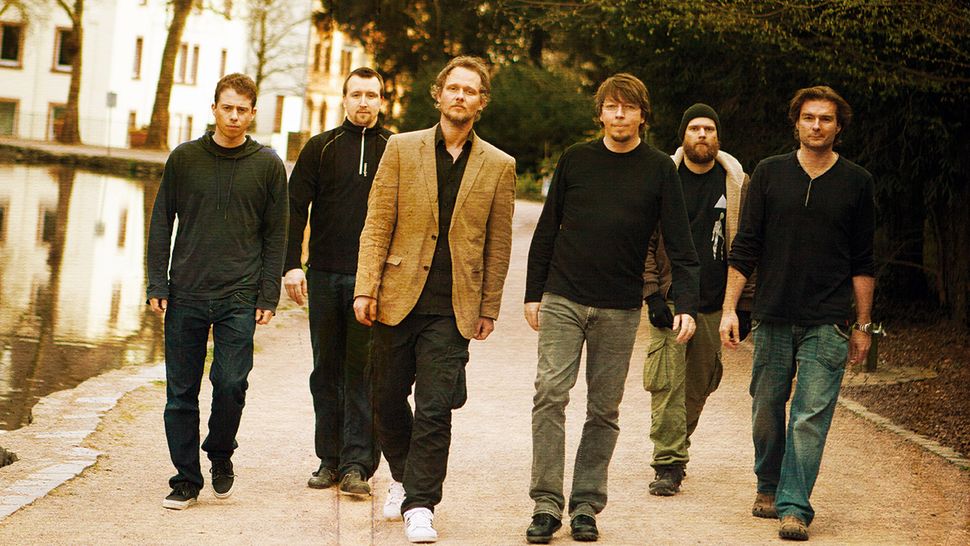 And take you away Demon certainly does. Some of their inspiration, following the manuscript stimulus, was pretty highbrow. Compelled by the idea of diaries, Andersen and Ohme ingested various accounts and manifestos, including the Unabomber Manifesto from which lyrical ideas were carved.
Some inspiration, however, was less highbrow. Remember the US horror film Insidious? Rose Byrne's son gets possessed? Almost quite good until it gets really silly? One scene from this Hollywood spook-fest stuck with Thomas.
"There's a demon sharpening his nails in his little 'demon office', and he's smiling. I thought, 'He's a demon and he's doing all this bad stuff, and he looks so happy! So immensely happy!' The fact that evil can be feeling joy is an interesting thought. And of course I thought that over an album we'd be able to solve the question of the banality of evil, which philosophers have been trying to do for thousands of years…"
He breaks off, before adding wryly: "But that was a bit too big of a bite, so we haven't quite managed to solve the problem, but we've at least looked at it from a different angle."
Intrinsically, Gazpacho work from a 'different angle' that, on some level, draws from their evocative surroundings. The simple fact of their dark Norwegian climate
ebbs into dark themes. Living in a peninsula outside Oslo, Thomas revels in the nearby woods – skiing at night through the trees, with a head torch, when the snow allows. But for the Scandinavian, who met guitarist Jon-Arne Vilbo growing up in Kuwait – where they absorbed pirate copies of Iranian folk music – striking surroundings may actually be music's enemy.
"I had an interesting conversation with Steve Hogarth – we were talking about how writing in front of a great view would be nice. But Marillion work in this place called the Racket Club, which I don't think has any windows, and my studio is in a basement," he tells us. "And that's actually a great thing, because if you're writing music and you've got a great view, you could then listen to that music thinking you're enjoying it, when in fact you're enjoying the view. If you've got walls in front of you, all you have is the music you're working on. So you know if something's moving you, it's not the white wall, it's whatever's going on musically."
Intentionally sticking out (thematically, and in its tricksy musical edge), Demon's second track The Wizard Of Altai Mountains investigates childlike attitudes to evil – a child's fantasy of a creepy wizard in the Russian/Asian mountain range – inspired partly by the Swedish film Let The Right One In, about a boy with a little girl vampire pal.
"I talked to Jan about wanting to do something about how kids tackle being in the world which is so damn scary," Andersen explains. "The world in real life is a dangerous and scary place. They create a fantasy world, and it's the ultimate act of escapism; it's a microcosm of what we're doing as adults."
With all this exploration of death, fantasy and fears, we do wonder what such a musician fears the most himself? "That's an interesting question. I don't know. I'm really scared of heights, but that's not really what you're asking. What I fear most, I think, is wasting my time. The only limited resource we have is time. We can always go out and make more money, or get stuff we need, but time is running out."
Has exploring ghosts and the like through music shaped Thomas's outlook on mortality? Proved cathartic even? "Yes it's cathartic – we're really happy guys in real life. We are, seriously!" he insists. "It's the child in us, because these are dark, scary places we go to, but it's completely safe; it's just a song, it's not real."
Nonetheless, we challenge you to listen to Demon and not wonder, just a bit, if you're being sucked into some other-worldly parallel. At once jarring, odd, atmospheric and melodically rocking, it's a compelling experience – though Andersen's six-year-old daughter doesn't quite agree yet.
"I caught her singing to a Justin Bieber song on the radio. So I say, 'No! You must listen to this!' and I play some Gazpacho, which she thought was really boring," he says, smilingly. "She bought me one of those Justin Bieber dolls, and we got a Justin Bieber pillow as well. I might bring the doll on tour…"
This article originally appeared in issue 44 of Prog Magazine.