Gavin Ellis loves Talking Heads. Like, really loves them. One third of London electro-punks Oh800, he's joined Louder to talk us through Talking Heads' 10 finest tunes, and it's a job he's taking seriously.
"My first memory of Talking Heads is seeing the video for Road To Nowhere, the one with David Byrne endlessly running on the spot – lanky and awkward, but funny and knowing," he says. "I was a young kid at the time and I didn't really understand it, but I knew I liked this guy. I always loved the name Talking Heads too, I still think it's one of the best band names out there."
A cursory listen to the band's latest material should fill you in as to why picking the band's best tunes might be a task that holds some importance to Ellis. Just like David Byrne's New York troupe did 40-odd years ago, Oh800 blend punk-rock sensibilities with infuriatingly catchy electro, merging jagged jangly guitars and thumping beats. It's a sound that's familiar, but essentially, entirely its own.
Here, we have the 10 best Talking Heads songs according to Oh800.

Psycho Killer (Talking Heads: 77, 1977)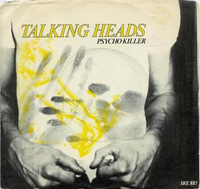 "Talking Heads started out in the mid 70s New York punk scene, playing CBGBs alongside The Ramones, Television, Patti Smith, Blondie et al. Psycho Killer was released in 1977 and was apparently the first song David Byrne ever wrote – not a bad start. It's written from the point of view of a serial killer, it has a middle eight sung in french, and it's got a killer bassline from Tina Weymouth. What's not to like?
We played it at our drummer Olly's wedding a few years back and by the end of the song, [vocalist] Eoin was on the floor on his back like an upturned beetle, in his suit and still playing guitar. The bride's mum said it was her favourite bit of the day."
Stay Hungry (More Songs About Buildings And Food, 1978)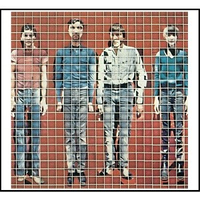 "This is from their second album, More Songs About Buildings And Food, which was the first album they did with Brian Eno. I think most of the album came from them jamming in their rehearsal room, which is how we worked out a lot of our album. Eno set them up to record it there because that's where they were most comfortable, which was counter to everything that was happening in the late 70s, like big expensive studios – but you don't need to be in an expensive studio to come up with good sounds and good ideas. We record everything in Olly's studio in Hackney called the Crow's Nest, it's a small room but sounds great and it has everything we need there. Often limitations are a good thing when recording.
This album also has one of my favourite album covers – it's hundreds of polaroid photos of close ups of the band, which form a mosaic of a band shot.
I've picked this track mainly because of the second half of the song, where it veers off into a brooding rhythmic jam, with some very Eno-sounding synths. It's really unexpected which is what's cool about Talking Heads, it's starts as a pop song and ends somewhere totally different."
I Zimbra (Fear Of Music, 1979)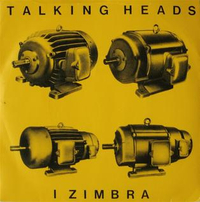 "This is from their third album, Fear Of Music, also produced by Eno and released in 1979 – they churned out the albums one a year back then. It's the first time they experimented with African influences – it's based around overlapping rhythms with no chord changes, full of percussion, congas and chanted vocals.
The lyrics are from a Dadaist poem, which in lesser hands could be really pretentious, but they do it so well and so effortlessly. This track is the prototype for their next album Remain In Light, which is by far my favourite album of theirs."
Crosseyed And Painless (Remain In Light, 1980)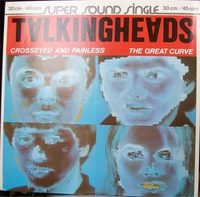 "This one's from Remain In Light, which was released in 1980. It has a manic energy to it, and plenty of cowbell which is always a good thing – we love a bit of cowbell in Oh800. I love the play-off between Byrne and Eno's vocals. It also has brilliant rhythm guitar playing from David Byrne. I think he's an underrated guitarist – he's so rhythmic, which holds a lot of their tracks together and gives them energy. I think one of the reasons we sometimes get compared to Talking Heads is Eoin's guitar playing which has a similar rhythmic quality to it."
The Great Curve (Remain In Light, 1980)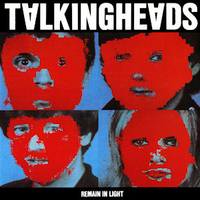 "Also from Remain In Light, and like lots of the tracks on this album it's built from lots of intricate repetitive parts – guitars, bongos, synth stabs, then overlapping vocals – without ever changing chord. But when the parts and the vocals are this good, you don't need chord changes.
It also features an amazing wonky guitar solo from Adrian Belew – his solos on this album are ace. There's some amazing live footage of this track on YouTube from 1980 and they were on fire. They added loads of members for the live show so there were about 10 of them on stage, including Adrian Belew and some of the best funk musicians around. We kind of wish we could have 10 of us on stage, but it's much easier to organise rehearsals with a three-piece."
Pull Up The Roots (Speaking In Tongues, 1983)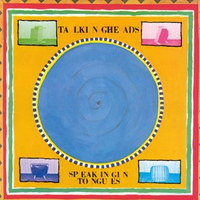 "This one is from Speaking in Tongues, which was released in 1983. It was their poppiest album to date, when they'd started getting more into synths. A lot of people will know This Must Be The Place (Naive Melody) from this album but I think this track is better.
It has some ace lyrics too, I particularly like the chorus refrain: 'I don't mind some slight disorder, Pull up the roots'. Happy Mondays were big fans of Talking Heads and you can really hear it on this track, the verses could be Shaun Ryder singing."
Genius Of Love (Tom Tom Club, 1981)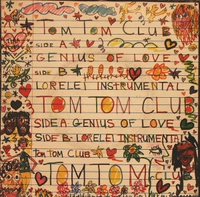 "Okay, so this isn't actually a Talking Heads song, it's the side project of Talking Heads' rhythm section, Tina Weymouth and Chris Frantz. But they did used to play it at Talking Heads gigs, so that's my justification for including it.
There was supposedly a lot of competition between Byrne and Weymouth, and Byrne apparently wasn't best pleased when this went to number 1 in the US – which Talking Heads at that point hadn't managed. It's playful and throwaway and clever and danceable all at the same time. It's been sampled endlessly, most famously by Grandmaster Flash. The whole album is class."
Girlfriend Is Better (Stop Making Sense, 1984)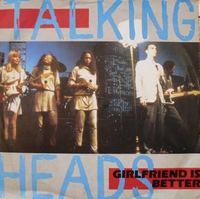 "One of the things that sealed the deal for me with Talking Heads was seeing the live film Stop Making Sense, filmed in Hollywood in 1983 and directed by Jonathan Demme. It's theatrical, cool, funny and funky as all hell. It also features David Byrne's big suit which he dons during this song, which is hilarious. If you haven't seen the film you really should, it's the best live music film ever made."
Once In A Lifetime (Remain In Light, 1980)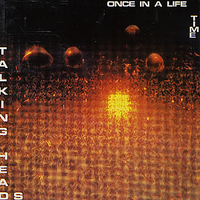 "This is one of their best known songs and it has more quality guitar from David Byrne and killer chorus vocals from Brian Eno, who co-wrote and co-produced it.
The lyrics are supposed be like a preacher delivering a sermon, and he sounds pretty crazed. Again it doesn't change chord and came out of a jam, but often the simple ideas are the best ones.
Talking Heads were pioneers in lots of ways and one of them was music videos. They were a new format at the time and Talking Heads jumped on it, the video they made for this track was low budget but it was idiosyncratic and memorable so it worked, and they got loads of exposure for it."
Born Under Punches (The Heat Goes On) (Remain In Light, 1980)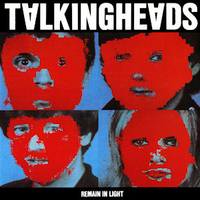 "This is the first track from Remain In Light. It's rhythmic, intense and features some killer guitar and killer vocal hooks from Byrne and Eno. It has this amazing wonky synth solo halfway through which sound like R2D2 malfunctioning.
A lot of the album apparently came out of long jam sessions, inspired by Afrobeat musicians like Fela Kuti and early hip hop. Then they'd pick out the best parts from the jam then learn how to play them repetitively – Byrne said he treated the band like human samplers.
We took some of that as inspiration when we wrote our album – rather than always searching for the next chord, we jammed on ideas for ages, recorded it on an iPhone and listened back through to pick out the best parts, vocals or fills."