New wave and its ugly twin sister, post-punk, are two terms used and abused with abandon when describing the music that followed the punk rock explosion of the mid-70s. To some people, new wave was the music made by bands who were too traditionally melodic to be classed as punk; bands that believed in good ol' songwriting, in craft and – shock horror – quite liked the idea of having a hit (step forward The Pretenders, Elvis Costello, The Police etc).
To others, new wave music was the futuristic, keyboard-based music made by people inspired as much by Berlin-era Bowie and Kraftwerk's Trans-Europe Express as by punk itself (Human League, Cabaret Voltaire, Ultravox, Gary Numan et al). Then there's the 'art-punks' – Wire, Gang Of Four, Pere Ubu, Delta 5, The Raincoats – bands obsessed with the form of their music, of avoiding 'rockist' clichés and aiming for something more avant-garde and challenging.
If these three camps are distinct enough, then consider that ska-punks like The Specials, The Beat and The Selecter are also considered part of the same movement/phenomenon and suddenly you're faced with a musical genre that is futuristic-yet-retro, avant-garde-yet-traditional, populist-yet-obscure, solipsistic on one hand, political on the other.
Rather than describe a form of music, both 'new wave' and 'post-punk' are terms ascribed to a period in time – roughly from the split of the Sex Pistols and John Lydon's formation of the very post-punk PiL, until around 1984/85 when the new indie of The Smiths and the Jesus And Mary Chain ushered in a different scene. It describes artists inspired by punk in some way – maybe by its ability to address issues, its flouting of convention, or just by its sheer energy.
(By this rationale, the New Wave Of British Heavy Metal – metal with a punk attitude and energy – could be described as new wave or post-punk, of course, but let's sweep that one under the carpet before our heads explode…)
Our 'new wave' albums, therefore, have been chosen to fit exceptionally woolly criteria. There are some unusual choices worth justifying: if the ska-punk of the Two Tone bands is considered new wave (for taking a punk attitude to Jamaican ska), then it stands to reason that both Dexy's Midnight Runners (punk attitude + soul music) and The Pogues (punk attitude + folk music) count too. That both bands were formed from the ashes of punk bands make them as 'post-punk' as you can get.
Of the others, the Skids are just woefully underrated, falling between two camps (not punk enough for punks, not arty enough for the futurists), and The Jam make it because, while it can be argued that they qualify as a genuine first generation punk band, thousands don't agree. Plus, they ruled the early 80s.

Talking Heads - Stop Making Sense (EMI, 1999)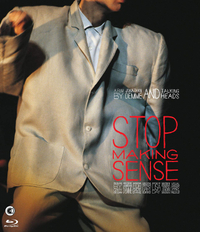 Originally released in 1984, it's the expanded edition of this live 'soundtrack' album that really does it justice. Talking Heads already had five studio albums and a live album under their belt at the time of its release and – following their Speaking In Tongues album – this live set and accompanying film catches them at their best. Starting with just David Byrne, a beatbox and an acoustic guitar, and ending with about 6000 people going apeshit on stage, most of the performances out-do their studio versions. Ecstatic, euphoric, weird-ass punk-funk doesn't come much better.
Also try: Speaking In Tongues
New Order - Power, Corruption & Lies (Factory, 1983)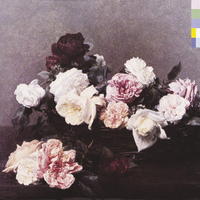 No matter how dancey they got, fans of New Order's rockier side were always cheered by a couple of songs on every album - pulsing rock songs with the best bass lines in rock and guitars that burst like crystal. It was a trend that started with this album. Preceded by Blue Monday, Power… continued the band's foray into dance music - but included some of their best guitar tracks. From the opening notes of the deliriously catchy Age Of Consent, it was obvious that with their second album New Order had become more than just the band that used to be Joy Division.
Also try: Technique
The Jam - Sound Affects (Polydor, 1980)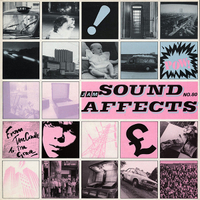 The Jam hit the 80s in style, going straight to No. 1 with Going Underground in the summer, and following up with the chart-topping (and Beatles-robbing) Start! in August of 1980. But Sound Affects was no crowd-pleasing cash-in. Infused with the spirit of British psychedelia as well as the stark modernity of bands like Gang Of Four and Wire, Rick Buckler and Bruce Foxton prove themselves to be one of the best rock rhythm sections, while songs like That's Entertainment and Man In The Corner Shop established Paul Weller as a songwriter to equal Ray Davies.
Also try: Setting Sons
Skids - The Absolute Game (Virgin, 1980)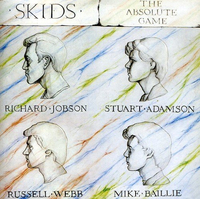 The Skids' last proper album (Richard Jobson stumbled on without guitar hero Stuart Adamson for one last miserable album in 1981), The Absolute Game is one of the great lost albums of the period. Full of Adamson's trademark guitar playing (it can easily be seen as a partner to Big Country's debut The Crossing), it also has the band's most accessible and consistent set of songs. From the school kids' chorus of Circus Games to the epic solos of Arena, in its ambition, passion and sheer grandiosity it prefigured the so-called 'big music' of U2 and company.
Also try: The Crossing
Dexys Midnight Runners - Too-Rye-Ay (Mercury, 1982)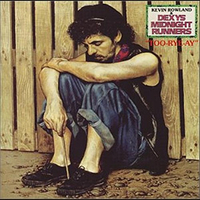 For their first album, Searching For The Young Soul Rebels they dressed like a gang of bin men and talked about the purifying power of soul. For this one, they looked like Ronnie Lane's backing band and sounded like Van Morrison's punky nephews, fired up with his vision of 'celtic soul'. As well as school disco classic Come On Eileen – the horny flipside to the Specials' Ghost Town and just as important – Too-Rye-Ay is rammed full of hits (The Celtic Soul Brothers and their cover of Van's Jackie Wilson Said), and bonkers epics like Until I Believe In My Soul.
Also try: Searching For The Young Soul Rebels
Echo & The Bunnymen - Ocean Rain (WEA, 1984)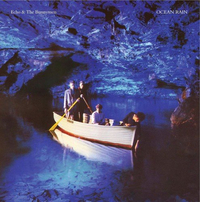 Promoted as 'the greatest album ever made', Ocean Rain may not be that good – but it's not that far off, either. Songs like Seven Seas and Crystal Days were the perfect pop distillation of the Bunnymen's grand aesthetic, while The Killing Moon is just one of the great rock songs. It had lush orchestral backing – way before bands did that sorta thing – and, in Thorn Of Crowns, a bizarre, near-orgasmic shopping list of a song, with Mac stuttering the refrain, 'C-c-c-cucumber! C-c-c-cabbage! C-c-c-cauliflower!' while the band kick up a storm.
Also try: Heaven Up Here
Simple Minds - Early Gold (Virgin, 2003)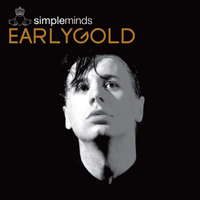 It's easy to forget just how original, in-yer-face and – whisper it – proggy Simple Minds sounded in the early 80s. Born out of punk, in thrall to Bowie and Roxy, produced by Gong's Steve Hillage, and not afraid to groove, early Simple Minds (up until Don't You Forget About Me in 1985, when catching up with U2 seemed to take over) were a thunderous, and wondrous, proposition. Cherry picking from their early albums, this is the perfect place to start: Chelsea Girl, The American, Love Song, Promised You A Miracle... even the bass line for Glittering Prize is a thing of wonder.
Also try: Sparkle In The Rain
Elvis Costello And The Attractions - Blood And Chocolate (Demon, 2002)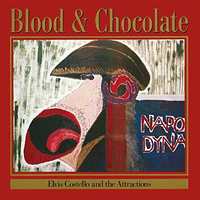 As if anticipating criticisms that he'd gone soft after 1986's King Of America, later that year Costello regrouped with the Attractions and banged out this vicious postcard from the edge. It opens with a grinding dirge called Uncomplicated, goes into the second bitterest break-up song ever (I Hope You're Happy Now), before the manical world tour that is Tokyo Storm Warning. By the time you get to track five – the one that is the bitterest break-up song ever (I Want You) – you're either crying into your pint or punching the air.
Also try: Imperial Bedroom
Japan - Oil On Canvas (Virgin, 1983)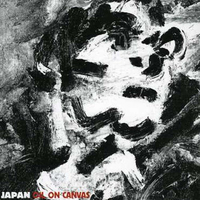 A posthumous release, this (mostly) live album these days makes a great introduction to the band, dipping into their music from the glam 70s as well as their dreamier, proggier 80s stuff. Japan are, lest we forget, the band to whom Duran Duran owed their image and much of their sound (that whole Chic-meets-the-Sex-Pistols schtick) and if, in turn, Japan were too enamoured of Roxy Music, they had much to recommend: primarily Mick Karn's slippery fretless bass playing (see Visions Of China), and David Sylvian's alien crooning (showcased here on Ghosts – still one of the UK's oddest Top 10 singles).
Also try: Quiet Life
The Pogues - Rum, Sodomy And The Lash (WEA, 1985)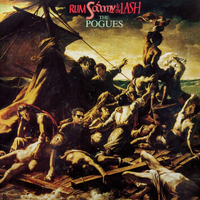 You can argue all you like that The Pogues weren't new wave or post-punk (see the intro for justification) but their brand of Irish folk punk was fired up by the spirit of '77 and a direct reaction to the arty futurists who're stereotypically thought of as new wave. Produced by the very new wave Elvis Costello, songs like The Sick Bed Of Cuchulainn and Sally MacLennane are great examples of their fusion of punk fury and folk storytelling, while their versions of Dirty Old Town and And The Band Played Waltzing Mathilda have become definitive versions.
Also try: If I Should Fall From Grace With God