Classic Rock 220: Reviews
New albums from The Cult and Dream Theater ... live reviews for Ghost and Clutch ... reissues from Monster Magnet and Lou Reed ... and much more.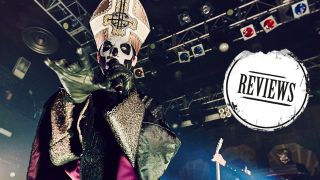 All the reviews from the latest issue of Classic Rock.
Sign up below to get the latest from Classic Rock, plus exclusive special offers, direct to your inbox!
Classic Rock is the online home of the world's best rock'n'roll magazine. We bring you breaking news, exclusive interviews and behind-the-scenes features, as well as unrivalled access to the biggest names in rock music; from Led Zeppelin to Deep Purple, Guns N' Roses to the Rolling Stones, AC/DC to the Sex Pistols, and everything in between. Our expert writers bring you the very best on established and emerging bands plus everything you need to know about the mightiest new music releases.