The 1990s saw musical genres collide like never before. Different classifications were often rendered obsolete before they were even fully assimilated by your sub-conscious. Which brings us to this guide, and to what we're calling 'college rock'.
For our purposes, we're talking about the type of rock that never quite makes it onto the UK's radio stations' playlists (unless, of course, you're listening to Bob Harris at midnight); the kind of bands who write solid, rootsy, often acoustic-lead melodic rock (and we're not talking about the type of melodic rock that's drenched in wimpy keyboards), but who often have something of an indie vibe or edge to them. These bands also often have the tendency to be a touch on the earnest side. Oh, and they know their way around a ballad or two, too.
We'll use the Goo Goo Dolls to make our point. In the United States, they're absolutely massive. Here are a band who have sold millions and millions of records and are on the covers of magazines; they traverse the country playing to packed out superstadiums. Yet it's highly likely that if you saw guitarist Johnny Rzeznik in Tesco on your lunch-break you wouldn't recognise him. Or, if bass player Robby Takac was sitting next to you on the bus, you'd never know.
Ultimately, they're bands who don't have an image or a gimmick. They wear blue jeans and T-shirts and look just like your mate or the average Joe Bloke; they rely on the power of their songwriting and performance to get their job done. Switch on the radio in the States (college or otherwise) and you'll hear them. But it seems that here in the UK we don't like that ethic very much. Here, if you want radio play you have to have a cool haircut, an X Factor leg up, or have a famous actor, actress or model as your significant other; just writing a great rock song is seldom enough.
The bands collected here are all ones that you are unlikely to hear on the radio in Britain in the near future, but they're bands who came to our attention in the 90s – and should come to yours too. Of course, we could be wrong, because had I been writing this guide in the mid-80s rather than today, then no doubt REM and probably even U2 would have made the cut, and, god knows, we hear those bands on the radio these days.
So you never know. By paying attention now, it could be that in 10 years time you'll be able to say that smug and oft-repeated phrase music fans love to say when a band finally makes it big: "Oh yeah, them. I've been into them for years."

Goo Goo Dolls - Dizzy Up The Girl (Warners, 1998)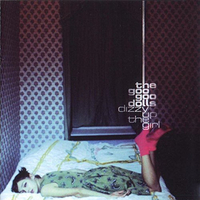 (opens in new tab)
Thanks to the Nicholas Cage movie City Of Angels, Goo Goo Dolls were catapulted out of the college rock circuit and into the mainstream. Iris – an epic, radio-friendly anthem with a melody to die for – was the smash hit movie song, and it even scraped the chart in the UK.
But it's not the only thing on Dizzy Up The Girl worthy of your attention. Each song is a blinder, from the delicate Acoustic #2 to the caustic January Friend, and all are wholly indicative of the Goos raggedy charm. Bassist Robby Takac swaps vocals with guitarist Johnny Rzeznik throughout, and the former's songs tend to be spikier and punkier.
Live - Throwing Copper (Radioactive, 1994)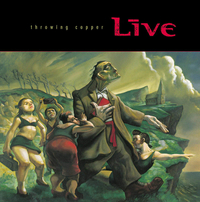 (opens in new tab)
Despite having a really rubbish name, Live's impassioned songs have won them many fans in the US. However, like many of the bands featured in this guide, they've never managed to transport that success to the UK.
Their finest hour is certainly Throwing Copper, with the cleverly structured, awesomely melodic, mid-tempo I Alone being the real diamond. Ed Kowalczyk's lyrics can occasionally veer into spiritual territory, but it never detracts from the song at heart. The impassioned delivery of Selling The Drama and Lightning Crashes (written in memory of a school friend) are perfect examples of Live at their very best.
Soul Asylum - Grave Dancers Union (Columbia, 1992)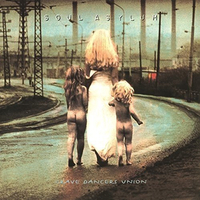 (opens in new tab)
Runaway Train was the hit single that put Soul Asylum firmly on the rock map, despite them having hauled their quality brand of rock around the US for the previous few years. It was a song that caught the imagination with its infectious melody and rootsy refrain, then lodging its chorus firmly, permanently, in your head.
And, truth be told, Grave Dancers Union is chock-full of such songs. Frontman Dave Pirner's impassioned vocal delivery leads the band through a dozen quality rock tracks. Black Gold is a highlight with its big, bold riff, and it should have been a much bigger single than it was.
Midnight Oil - Blue Sky Mining (Columbia, 1990)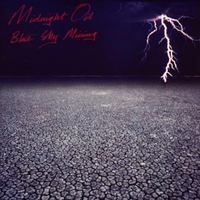 (opens in new tab)
The only non-North American band on our list, Midnight Oil come from Sydney, Australia, but their authentic, song-driven rock means that they more than qualify. Their 1987 album Diesel And Dust was a hit on both sides of the Atlantic (and down under too), thanks in no small part to the phenomenal success of the single Beds Are Burning. The politically sharp song is a damning indictment of the treatment of indigenous people in their homeland, it certainly struck a chord. Their 1990 album Blue Sky Mining is a more cohesive release, however, and one that still retains the band's important political themes.
Buffalo Tom - Big Red Letter Day (Beggars Banquet, 1992)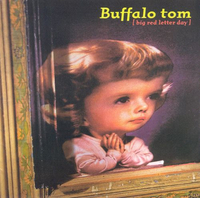 (opens in new tab)
For a time, Buffalo Tom were the talk of every self-respecting sixth-form music fanatic. If you didn't have Soda Jerk nestling somewhere on your Sony Walkman, then you just weren't hip, dude.
Leaning slightly toward the more indie/alternative side of our list, vocalist/guitarist Bill Janovitz is a compelling performer. His lyrics are always meaningful without ever straying into cliché, while the music, which can sometimes be a little abrasive, is always tempered with some breathtakingly beautiful balladry. Big Red Letter Day should have been the album to make them huge, but sadly it wasn't to be.
Seven Mary Three - American Standard (Atlantic, 1995)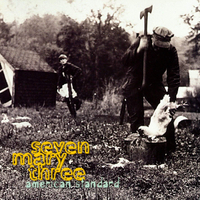 (opens in new tab)
It's entirely possible that you've never heard of this band, but you really should investigate them. Despite their peculiar name (apparently they're named after a call-sign on kitsch 70s cop show CHiPs), Seven Mary Three have a handle on what makes for the perfect alternative/college radio rock song. It's exactly the sort of stuff you hear as the background to a film and wish you knew what the hell it was. American Standard owes more to grunge than many in our list, and it's possible to hear echoes of Pearl Jam and Alice In Chains in songs like Cumbersome and Headstrong.
Matchbox Twenty - Yourself Or Someone Like You (Atlantic, 1996)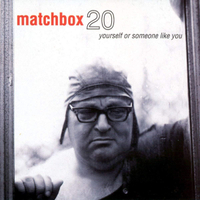 (opens in new tab)
In the 20-odd since this thrilling debut was released, Matchbox 20 vocalist Rob Thomas has moved away from the band and carved out a career for himself as a jobbing singer. However, he's never sounded better than he does here.
The breakout hit was 3AM, and is the perfect anthem for driving down the highway. But it's not just Rob's Steve Marriot-esque growl that makes Matchbox 20 such an appealing proposition. Guitarists Adam Gaynor and Kyle Cook engage in some wonderful interplay which stays just the right side of flashy.
Third Eye Blind - Third Eye Blind (Atlantic, 1997)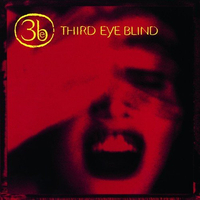 (opens in new tab)
Third Eye Blind first came to prominence on the back of a very friendly little ditty called Semi-Charmed Life which even achieved some airplay over here. It was feel-good, it was charming and, best of all, it was from a brand new band.
Free from the doomy and gloomy trappings of grunge, they combine massive guitars with big, anthemic choruses – just check out How's It Going To Be for conclusive proof. Semi-Charmed Life might be the song you recognise from this album, but it won't be the only one that burrows into your brain given half a chance.
Vertical Horizon - Everything You Want (RCA, 1999)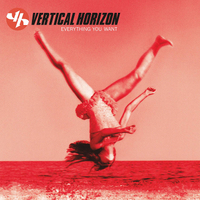 (opens in new tab)
Boston's Vertical Horizon have big acoustic guitars at the heart of their anthemic rock. Everything You Want is packed full of massive songs, with We Are providing the massive radio hit that sadly never quite was. They're often compared to the Dave Matthews band, and although Vertical Horizon haven't reached the same sort of stature you can see where the comparisons are coming from. With two very competent vocalists and songwriters in the line-up (Matt Scannell and Keith Kane), their songs are strong, melodic and catchy as hell. (Anybody spotting a theme?)
Collective Soul - Disciplined Breakdown (Atlantic, 1997)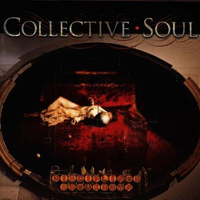 (opens in new tab)
When Georgia's Collective Soul first appeared on the scene they were often lumped in with the post-grunge set, but that's not really fair. Collective Soul have always had a sunnier outlook on life and music, as evidenced by the likes of Precious Declaration and Full Circle.
Apparently this album is inspired not by the break-up of a love affair, but rather the fractured relationship between the band's principle songwriter and his manager. Whatever the impetus, Ed Roland's delivery on this, Collective Soul's second album, remains top-notch.