Closing in on 40 years since their debut album KIll 'Em All, Metallica still stand proud as metal's biggest band in 2023, capable of generating interest and discussion in ways other bands could only dream of. From a four-night 'residency' on chat show Jimmy Kimmel to music videos for every song, Metallica certainly aren't doing things by halves with their new album 72 Seasons.
Gracing the cover of both this month's Metal Hammer and Classic Rock magazines, it's fair to say there's a lot to dig into with Metallica's 72 Seasons, 12 tracks amounting to just shy of 80 minutes of all-out thrashed-up heavy metal brilliance.
We've already cast our verdict on 72 Seasons (via Metal Hammer and Classic Rock respectively), but still couldn't resist asking - what do you, the music loving public think of the album? And answer you did, with hundreds of you taking to Twitter and Facebook to share your views on the latest Metallica effort. This is what you had to say...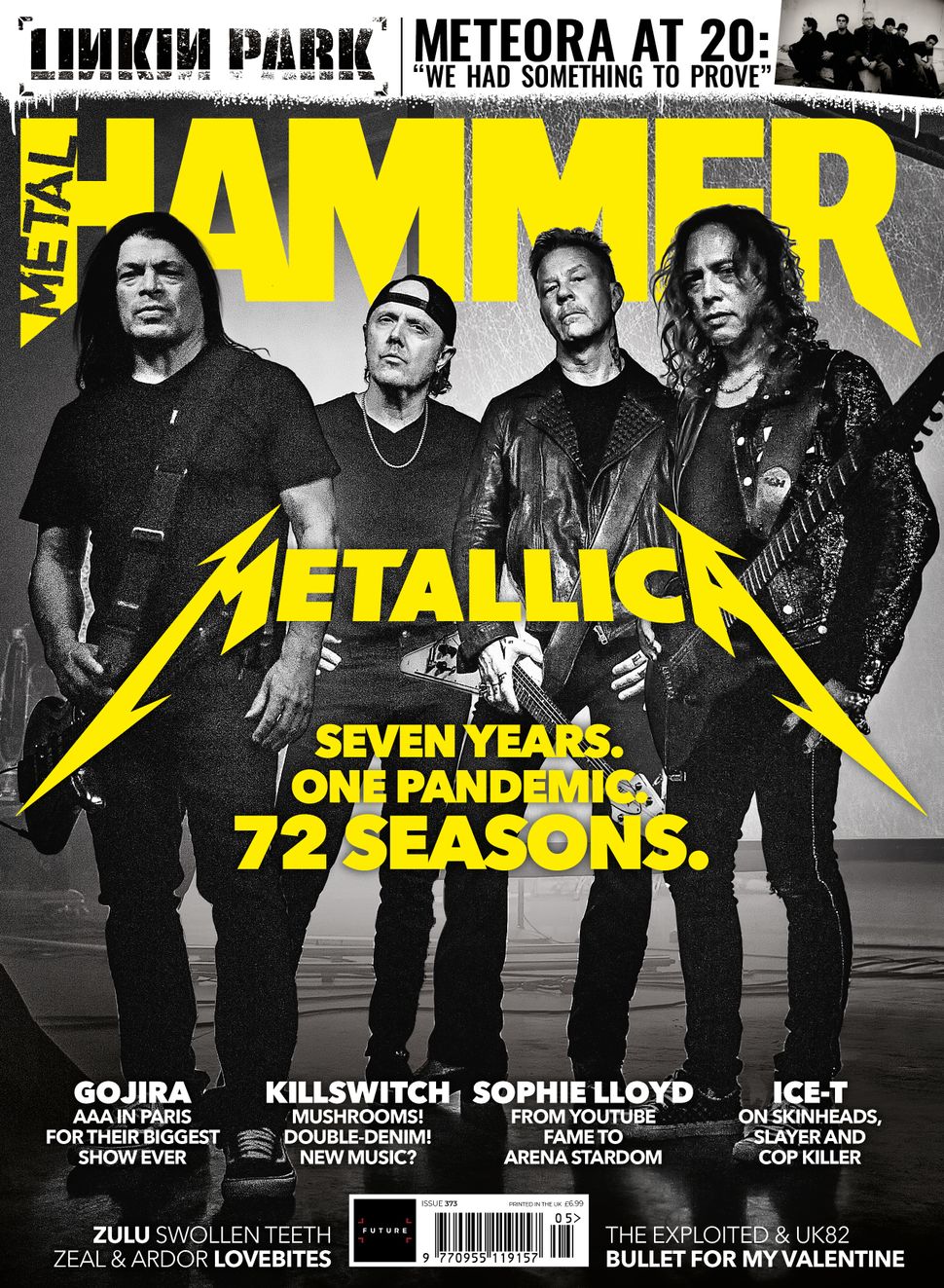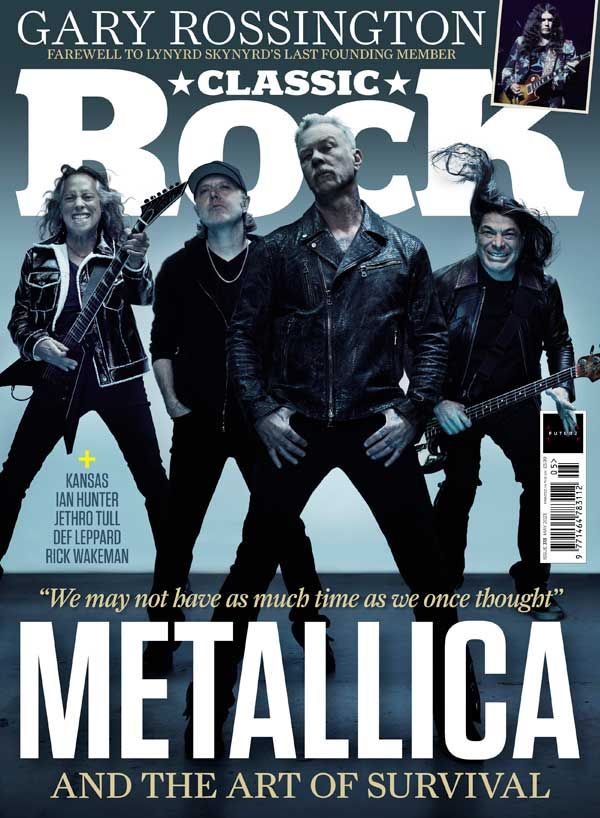 What we thought
"72 Seasons isn't an easy listen; it demands work. Ballads are absent and even big melodies are scarce, though that ensures they're all the more striking when they do arrive. Jamming the slow-burning, 11-minute Inamorata on the end of an album that's already passed the 60-minute is the work of a band seeing how far they can push things. Quite far, it turns out – Inamorata is one of the best songs on the album (it also ends with a much-needed chink of light lyrically)." Dave Everley, Classic Rock
"This deep into a career, it's hard to imagine many bands making their finest material. That Metallica have still found something new to say (if not play) deserves respect. They may not have delivered their very best, but they've given us the best we realistically could have hoped for." Stephen Hill, Metal Hammer
---
What you thought - the good:
"I love it!! Great to have new jams by these vets.. looking forward to seeing them on the road!" Tim McDermott, Facebook
Really like it,could have done to have a few songs trimmed https://t.co/JlDF6aeARX's nice and loud and great production.Like it better than Hardwired.Title tack,Screaming Suicide.Barbed Wire,Room of Mirrors and Inamorata.Pretty solid set of songs.Next week in Amsterdam 🤘April 18, 2023
"It's a brilliantly well balanced album. Mix is a bit meh with the guitar tone..but the songs themselves aren't lacking. Room of Mirrors and Inamorata have become my staple favourites" Kieron Phillips, Facebook
As a guy who fell out of love with Metallica when The Black Album came around, this is easily the best thing they've done since AJFA. It's not perfect and they could've cut out a song or two to make it overall stronger. But I actually look forward to listening more to this. 8/10April 18, 2023
"I am not a big fan of Metallica by any means and i have not listened to any of their recent releases but after hearing Sleepwalk My Life Away I gave the 72 Seasons a listen and i absolutely loved it. Probably my favourite release so far this year. Loving the riffs and the general heaviness of the album." Simon McInnes, Facebook
It's awesome! Glad they aren't trying to recreate anything it's just fresh material. Loads of groove as well as speed. It's the best album since Metallica. Can't wait for Shadows Follow live 👊April 18, 2023
"Every single track on here could be a single in its own right imo. Some took a bit of getting used to at first, but it's a solid album - miles better than Hardwired, which I thought was a bit all over the place. Definitely the closest to resembling the 80s thrash sound. Inamorata is a masterpiece too. Love that the bass really stands out this time round." Kieron Byde, Facebook
Their most consistent work since the Black Album, possibly AJFA.Despite its run time, it doesn't feel as bloated as Hardwired or Death Magnetic. Hetfield is fine voice. Bass sounds good. Killer solos throughout.It's a definite grower.April 18, 2023
" As a diehard Metallica fan since 1986 I feel it's their best since the black album. This album I can't stop listening to from start to finish. Honestly haven't done that with their last 5 albums." Jeff Tocio, Facebook
---
What you thought - the bad:
Awesome riffs and overall awesome performance wise. The areas this falls short is in the structure and organization. I wish there weren't so many riffs in some songs and they would've marinated on the few I was rly enjoying and some endings were too drawn out.April 18, 2023
"Sounds like it's still in the demo phases. The singles specifically but a few others are too long. Too much repetition. Not enough dynamics. It feels like it's the same the whole way through." Jacob Litchfield, Facebook
It's sad that all of these classic bands just gave up on the complexities of early releases. The astonishing guitar interplay of Ride the Lightning is no where to be seen this century. Same with Slayer - give Crypts of Eternity a fresh spin and see why later albums underwhelm.April 19, 2023
Needed a sub-editor - yet another Metallica album that's far too long. Could have chopped off 20-25 minutes off the album and released a 50-minute classic instead of a near 80-minute album that's merely 'a decent one'.April 18, 2023
Album has some great moments but feels way too bloated. I like how it has elements from their entire discog (like WANYK by Slipknot).Metallica are lacking a voice in the studio willing to push them. They don't need to prove anything to anyone though, so maybe it's a moot point.April 18, 2023
---
Your verdict
As you'd expect when it comes to metal's biggest band, everyone has an opinion on the new Metallica. While some decry the band as having lost their way since Master Of Puppets way back in 1986, the general consensus seems to be that with 72 Seasons Metallica are at least back on the right path and making music befitting their station.
The lack of ballads doesn't appear to have hurt the band at all - in fact, the only common thread with criticism seems to be levelled more at the album's epic song lengths (all but one easily passing the 5 minute mark), with most fans on board with the riff-heavy approach the band have laid down on album #11.
It might not be a genre-defining classic in the same way their 80s and even early 90s records was, but there is a genuine enthusiasm for the songs and their sound that surpasses anything they've done this side of the millennium. 72 Seasons isn't the best Metallica album - but its a damn fine effort from a band beloved the world over.
Average reader score: 7.3/10