If ever there was a moment when a great band turned into a farce, it was when two different versions of Queensrÿche were battling it out in 2013.
In one corner were three members of the band's classic line-up with new singer Todd La Torre, who sounded like original singer Geoff Tate, and an album simply and pointedly titled Queensrÿche. In the other corner was Tate with a huge cast of musicians, including former members of AC/DC, Judas Priest and Whitesnake, and an album with a title that was not so much pointed as downright inflammatory: Frequency Unknown, or F.U. for short.
Tate pleaded innocence. "People read so much into everything," he said. But few people were buying that – least of all his former bandmates.
Inevitably, this battle was resolved in a court of law. Tate lost the right to use the Queensrÿche name, but was permitted to use the title of the band's classic album from 1988, Operation: Mindcrime, for the name of a new group.
Of late, a truce of sorts has been reached between the two parties. And no matter how much shit they've thrown at each other in the past, one simple truth remains: Queensrÿche's best music was made when the five founding members were together: Tate, guitarists Chris DeGarmo and Michael Wilton, bassist Eddie Jackson and drummer Scott Rockenfield.
The band formed in 1982 in Bellevue, a suburb of Seattle. Previously, Tate had been fronting a progressive rock group named Myth. The other four had a band called The Mob, but no singer. They persuaded Tate to sing on a demo tape, and soon after he quit Myth and joined the newly christened Queensrÿche.
In the early days they played classically styled heavy metal, with Tate's high-register voice and the twin guitars recalling Judas Priest and Iron Maiden. But with three brilliant albums released between '86 and '90 – Rage For Order, Operation: Mindcrime and Empire – Queensrÿche blazed a trail as pioneers of progressive metal.
With cruel irony, it was the alternative rock music that came out of Seattle in the early 90s that drove Queensrÿche into the margins, as it did for so many of their peers. But the band has survived through all the lean years, and despite the losses of key figures in Tate and DeGarmo. And as their powerful 2022 album Digital Noise Alliance proves, this story isn't finished yet.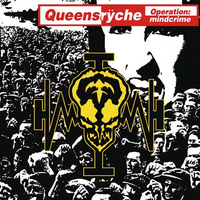 Operation: Mindcrime (EMI, Manhatten, 1988)
Queensrÿche's masterpiece is one of the greatest metal albums of all time. Moreover, it's one of the finest concept albums in any genre. And its storyline is as relevant now, in an era where conspiracy theories run rife, as it was in 1988: a tightly-wound thriller involving revolutionary politics, state corruption, brainwashing, religion, drug addiction, sex and murder.
The drama plays out in a series of brilliant songs, including three monumental anthems: Breaking The Silence, I Don't Believe In Love and Eyes Of A Stranger. And with third album, their magnum opus, Queensrÿche also had their first million seller.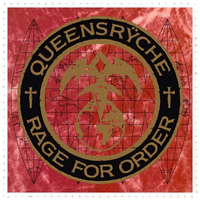 In the photos for this second album, with their big hair, make-up and fancy clothes, Queensrÿche looked like Sunset Strip poseurs. But that's where the similarities to Poison ended.
Rage For Order was a huge leap forward from debut album The Warning, with greater complexity and sophistication in the heavy songs, and an art-rock sensibility in dark mood pieces such as Neue Regel and Gonna Get Close To You, the latter written by female cult artist Dalbello. And two tracks on the record are among the very best the band have ever recorded: Walk In The Shadows for its power, and The Killing Words for its emotional depth.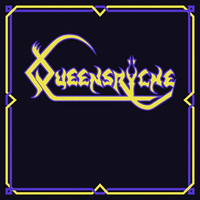 When in 1982 Kerrang! hailed Queensrÿche "the future of heavy metal", it was on the strength of just a four-track demo tape, which was then pressed as EP on indie label 206 Records, before being reissued in 1983 as the band's first worldwide release.
Twenty years later, a CD version was expanded with 10 tracks recorded live in Japan in 1984. But all the magic is in those four studio cuts from '82, and primarily in the signature song Queen Of The Reich, an explosion of heavy metal thunder as earthshaking as anything from Judas Priest's 1982 classic Screaming For Vengeance.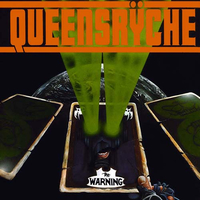 As first albums go, The Warning was a powerful statement of intent. While not a classic debut, it's a confident, dynamic album from a young band full of drive and ambition. Their influences were still writ large in songs such as En Force and Deliverance, with two-guitar harmony riffs à la Iron Maiden, and high-pitched, dog-bothering wails straight out of the Rob Halford playbook.
But there was originality in the album's most left-field track, NM15, which was rhythmically and vocally unorthodox. There was also high drama, in its two mighty anthems: Take Hold Of The Flame and Roads To Madness.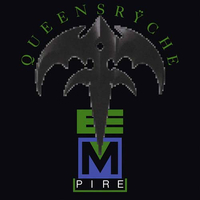 After the intensity of Operation: Mindcrime, the follow-up was more direct, with a slicker, radiofriendly sound. The result was Queensrÿche's biggest selling album, which went tripleplatinum in America. Not that they dumbed it down on Empire.
On the contrary, Silent Lucidity, while essentially a power ballad, had echoes of Pink Floyd in its rich atmospherics and highbrow lyrics. And while Jet City Woman, with its big chorus, was aimed at a mainstream audience, the album's depth and weight was further illustrated in the sadness of Della Brown and in the existentialist epic Anybody Listening?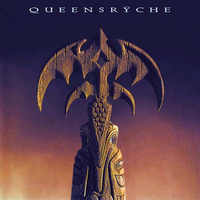 In the four years between Empire and Promised Land, so much had changed in the musical landscape. With grunge dominant, and bands such as Pantera and Korn redefining metal, Queensrÿche were no longer trailblazers of heavy music. But they still had a solid fan base, which helped Promised Land debut at No.3 on the US chart.
And on an album that eventually sold a million copies, the quality runs deep: I Am I has a whiff of Kashmir; Bridge is a beautiful acoustic-based song, a logical extension of Silent Lucidity; and the monolithic title track is one of the heaviest things they ever recorded.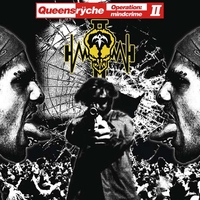 Operation: Mindcrime II (Rhino, 2006)
The sequel to Queensrÿche's greatest album could never match the original. Nor was this album truly a band project, instead one controlled by singer Geoff Tate and guitarist Mike Stone, with minimal input from other band members.
But credit to Tate. Mindcrime II is an impressive piece of work, with another dark and twisting plot-line built around the characters from the first story, and heavy dramatic tension in songs such I'm American, If I Could Change It All, A Junkie's Blues and Fear City Slide. There's even a cameo from Ronnie James Dio, hamming it up as the sinister Dr. X.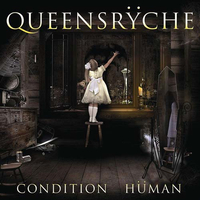 Condition Human (Century Media, 2015)
Queensrÿche (2013), the band's first album with Todd La Torre, walked all over Frequency Unknown, the album by Geoff Tate's rival operation. In that sense, a small victory. But it was with Condition Human that the La Torre-led 'Rÿche really came into their own.
The album's triumphant opening track, Arrow Of Time, is simultaneously classic Queensrÿche and more Iron Maiden than Iron Maiden. A high energy level is maintained in sharply focused tracks such as Hellfire, Toxic Remedy and Eye9. And with La Torre singing like Tate at his peak, this was the band's best album in 20 years.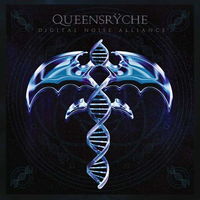 Digital Noise Alliance (Century Media, 2022)
Classic Rock's review of Digital Noise Alliance began with a hard truth: "Queensrÿche are a long way from metal's cutting edge in 2022." But in fairness, the same could be said of Metallica, Iron Maiden and pretty much any other metal band of a certain vintage.
But while there might not be anything groundbreaking on Digital Noise Alliance, there is genuine depth in the material – electrifying power in Behind The Walls and In Extremis, and beauty in Forest, another song with a similar feel to Silent Lucidity. The only bum note comes with the cover of Billy Idol's Rebel Yell, which nobody needed to hear.
...and one to avoid
You can trust Louder Our experienced team has worked for some of the biggest brands in music. From testing headphones to reviewing albums, our experts aim to create reviews you can trust. Find out more about how we review.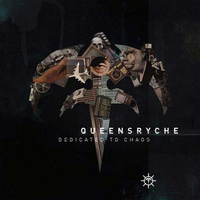 Dedicated To Chaos (Roadrunner, 2011)
There are a few bad albums in the Queensrÿche catalogue, including the clunky, alternative rock-influenced Hear In The Now Frontier, and the dreary covers album Take Cover. But the worst, by some distance, is Dedicated To Chaos, the last album that Geoff Tate made with other original members of the band.
It was a bold attempt to try something new by incorporating all manner of different sounds, from sitar to sampled beats. But no amount of experimentation could compensate for the lack of anything remotely resembling a decent song. And in the wake of this mess came an even messier break-up