Bob Mould has released a stream of his new single What Do You Want Me To Do.
It's the latest track taken from the former Hüsker Dü frontman's upcoming album Sunshine Rock, which will launch on February 8 via Merge Records. Mould previously shared the title track.
Speaking about the follow-up to 2016's Patch The Sky, Mould said: "Sunshine Rock was such a bright, optimistic song, and once that came together, I knew that would be the title track, and that really set the tone for the direction of the album.
"It was funny, because writing with that as the opener in mind, it was like, 'This is not Black Sheets Of Rain.'
"To go from See A Little Light to the last three albums, two of which were informed by loss of each parent, respectively, at some point I had to put a Post-It note on my work station and say, 'Try to think about good things'. Otherwise I could really go down a long, dark hole. I'm trying to keep things brighter these days as a way to stay alive."
In addition to the new single, Mould has released a studio interview video where he, drummer Jon Wurster and bassist Jason Narducy chat about Sunshine Rock.
Check out the new single and studio interview below.
Mould will head out on the road throughout February, March and April next year.
Bob Mould: Sunshine Rock
1. Sunshine Rock
2. What Do You Want Me To Do
3. Sunny Love Song
4. Thirty Dozen Roses
5. The Final Years
6. Irrational Poison
7. I Fought
8. Sin King
9. Lost Faith
10. Camp Sunshine
11. Send Me A Postcard
12. Western Sunset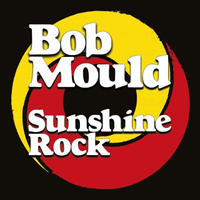 Bob Mould: Sunshine Rock
Bob Mould is set to release his new album Sunshine Rock - the follow-up to 2016's Patch The Sky. The record features the sparkling title track and new single Do What You Want Me To Do.