This month's edition of Classic Rock features Golden Years, Golden Songs – the best of Bowie, as chosen by the stars, including Tony Iommi, Joe Elliott, Lenny Kravitz, Joe Bonamassa, Glenn Hughes and many more.
Plus: the making of Pin Ups, Bowie's album of covers. "People say it was just a stopgap album, but it was a genius idea."
AND a photographic supplement, Bowie Backstage, featuring candid shots of The Dame up close and personal.
Features
Richie Sambora & Orianthi, aka RSO
How they overcame the odds to record their debut album.
Ghost
Everyone's favourite schlock-horror clerics are back, with a new line-up of ghouls.
Mott The Hoople
"Bowie persuaded Ian Hunter he had to write hit singles. Before, it was just good songs." The making of The Hoople.
Fantastic Negrito
He survived robbery at gunpoint, a near-fatal car crash and a stab at pop stardom to become Grammy-winning blues innovator Fantastic Negrito.
Gorky Park
They were championed by Bon Jovi and tasted success, but Russia's first rock export were doomed from the start.
Dee Snider
After having "completely crashed and burned", the former Twisted Sister frontman is enjoying the kind of career no one – including him – could have dreamed of.
The Alarm
With Mike Peters's own life in the balance, and following his wife's recent battle with breast cancer, he's a changed man. And he's got a new album to prove it.
Kenney Jones
The drummer with three of the truly great British bands, looks back at his life story so far. It has been, you could say, eventful.
The Breeders
Back with their first new album in 25 years, maybe alt.rock icons The Breeders will this time become the band they should have been first time around.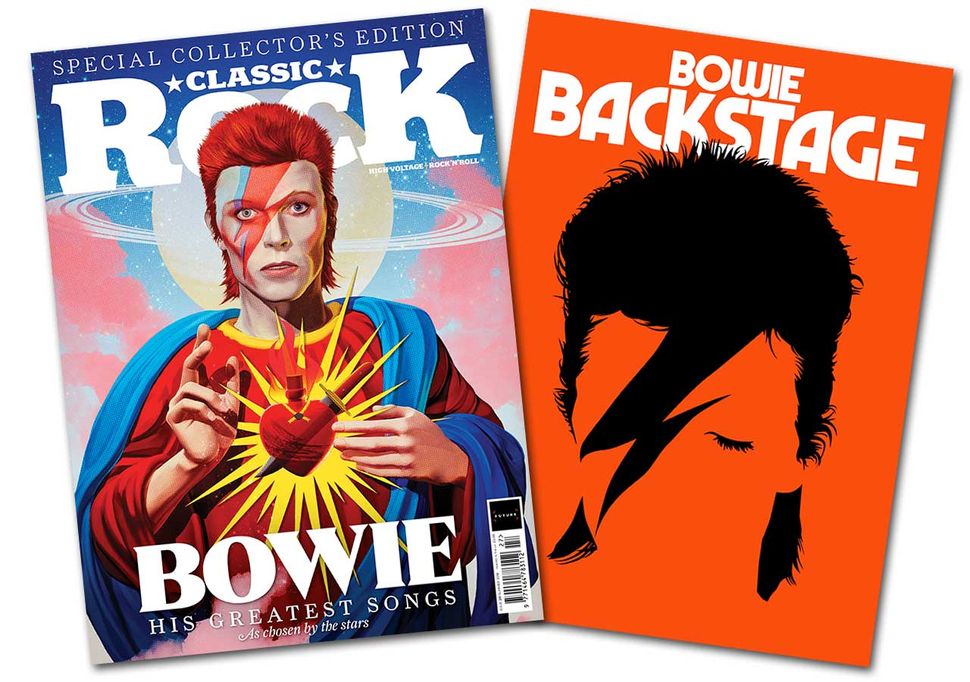 Regular Features
The Dirt
Phil Mogg's retirement spells the end of UFO; Izzy Stradlin on not wanting to be part of GN'R's reunion; Lindsey Buckingham on his ousting from Mac… Say hello to The Church Of The Cosmic Skull and Thomas Wynn & The Believers, welcome back Sons Of Apollo, Roger Joseph Manning Jr and James Williamson, say goodbye to Glenn Snoddy, Ben Grave…
The Stories Behind The Songs: Crosby, Stills, Nash & Young
A vision of domestic bliss, at a time when the USA was imploding under the stress of the Vietnam War.
Q&A: Paul Rodgers
The former Free and Bad Co. singer on his influences, meeting his soul mates and honouring the spirit of his former bandmates.
Six Things You Need To Know About… Howlin Rain
They're punk rockers in classic rock clothes, they've been burned by the industry, and more "Well fancy that"s.
Reviews
New albums from Paul Rodgers, The Darkness, Nine Inch Nails, The Alarm, Five Finger Death Punch, Richie Sambora & Orianthie… Reissues from Guns N' Roses, Yes, Rolling Stones, ZZ Top, Jethro Tull, Big Country, Rose Tattoo… DVDs, films and books on Led Zeppelin, Black Sabbath, Devin Townsend Project, Jack Bruce Tribute Concert… Live reviews of Foreigner, Bryan Adams, Nick Mason's Saucerful Of Secrets, Circus Of Power, Warrior Soul, Sleep…
Live Previews
Must-see gigs from America, Tremonti, Supersonic Blues Machine, Big Big Train and No Hot Ashes. Plus full gig listings – find out who's playing where and when.
Buyers Guide - Pink Floyd: The Solo Albums
Freed from the rivalry and constraints within Pink Floyd, the band members held nothing back on their solo endeavours.
Heavy Load: Carl Palmer
The former ELP and Asia drummer on liking his chocolate dark and his coffee strong and never having touched a beer.

Issue 251 Classic Rock is on sale now at all good newsagents, and available to buy online.