With a seat at rock's top table, it's perhaps fitting that Myles Kennedy shares a surname with a former US president. More admirable than Kennedy's steady ascent through rock's echelons, though, is the way he's managed to do it all with genuine, unassuming charm. Only recently he told us that world domination doesn't appeal to him – and you can take his word for it. Still, best known as the prodigiously talented frontman with American hard-rock flagbearers Alter Bridge and a co-Conspirator in Slash's band, he hasn't really had a say in the matter.
Kennedy's career has been as diverse as it has impressive. Long before he became one of rock's leading voices, he made his start as an accomplished guitarist in jazz-fusion group Cosmic Dust, and then Citizen Swing, an experimental outfit combining funk, soul and blues. Heavier times followed fronting alt.rockers The Mayfield Four, who released two albums on a major label, but the band struggled to leave a lasting impression and eventually disbanded. In 2002 Kennedy went back to teaching guitar, putting his dreams of a career in music on the rocks.
When post-grunge giants Creed split two years later (estranged from singer Scott Stapp), Mark Tremonti, Scott Phillips and Brian Marshall found themselves without a gig. The trio joined forces with Kennedy as Alter Bridge and released their debut album, One Day Remains, in the summer of 2004. By the late noughties, Kennedy's vocals were in demand, and, credit to his rising stock, he was invited to a once-in-a-lifetime jam with Jimmy Page, John Paul Jones and Jason Bonham, following Led Zeppelin's one-off reunion in 2007.
More rock royalty called in the form of Slash, who had Kennedy sing on two tracks on his debut solo album. For Slash's second he invited Kennedy, along with bassist Todd Kerns and drummer Brent Fitz, to form a permanent line-up, with the notso-snappy moniker Slash Featuring Myles Kennedy And The Conspirators.
It would be reasonable to describe Kennedy as a late bloomer (he's now in his fifties), but the cream always rises. Not that he'd change a thing, in all likelihood. And with Alter Bridge, SFMK&TC and a quality body of solo work, his legacy continues to grow. Ask any rock fan about their favourite singers of the 21st century, and the name Myles Kennedy won't be far from their lips.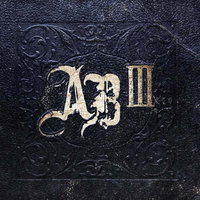 Alter Bridge - AB III (Roadrunner, 2010)
Alter Bridge's third album rightly elevated the band to arena status, further squashing the 'Creed with a different singer' tag in spectacular fashion. From the dark Slip To The Void to Make It Right's playful strains, AB III is an irresistible casting of light and shade.
Lyrically a loose concept album, Kennedy wrestles with his beliefs from a Christian Science upbringing. But it's the vocals that put him among the genre's elite. Sit back in amazement at the 12-second wail on Words Darker Than Their Wings. As for Wonderful Life, a heartfelt contemplation on saying goodbye, dry eyes be gone. Front to back, this is sophisticated hard-rock bursting with heart.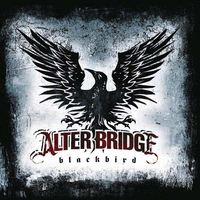 Alter Bridge - Blackbird (Universal Republic, 2007)
After the new millennium's indie rock boom, Blackbird – AB's first true collaborative album – proved that soaring, riff-heavy tunes still had mainstream appeal in the noughties. The band were playing clubs in 2007, and staples such as Rise Today and Ties That Bind have grown with them, becoming arena slayers in the process.
Then there's the title track. Centred on a crushing, surly riff, this melancholic masterpiece is perhaps most celebrated for its guitar solos. Kennedy takes the first, with his classy, soulful phrasing, before Mark Tremonti brings it home with a barrage of blustery shred Fifteen years on, Blackbird is modern rock's peerless outlier.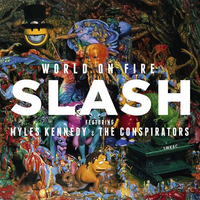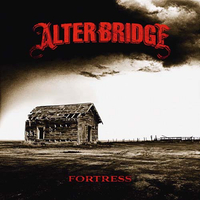 Alter Bridge - Fortress (Roadrunner/EMI, 2013)
Having flexed their muscles on AB III, Alter Bridge went for even heavier music on Fortress. Tremonti released his first solo album, the thrashy All I Was, a year prior, and he continued that steely intensity here.
Set-list mainstay Addicted To Pain is a razor-edged ear worm. The Uninvited stomps by with tempestuous chugs. Farther Than The Sun lurches with jawdropping heft. But there's no lack of texture: take Lover, or Kennedy's mesmeric vocal performance on the cinematic (and surely Muse-inspired) Calm The Fire. Both sonically and technically, the band have seldom sounded more thrilling.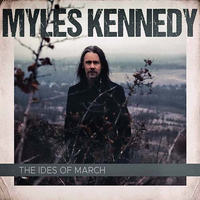 Myles Kennedy - The Ides Of March (Napalm, 2021)
Whether you were Elton John or a busker, the covid lockdowns didn't discriminate, and every musician on the planet had plenty of time for reflection. It makes sense, then, that The Ides Of March sounds like the record Kennedy had waited his entire career to make.
Delving into his musical heritage, he shows off his slide guitar chops on crisp country rocker In Stride. Capturing pandemic woes, Wake Me When It's Over is driving-rock perfection, and the blues-soaked Worried Mind is a must-listen. Assured and reflective, this album embodies the hallmarks of a great solo project.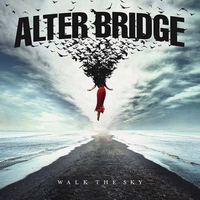 Alter Bridge - Walk The Sky (Napam, 2019)
By AB album six, Kennedy and Tremonti were both juggling solo careers, but that didn't bring any loss of identity to Walk The Sky, a sparkling return to form after 2016's inconsistent The Last Hero.
Still keen to expand their palette, on Indoctrination they try their hand at capricious stoner-prog, with epic results. Pay No Mind incorporates spooky synths to build a dramatic wall of sound. Dying Light glides along with lush, melodic layers and waltz-ready pomp. On Wouldn't You Rather and Take The Crown, the band's signature stomp has ample representation, but it's the thirst for innovation that makes this album such a triumph.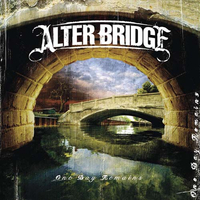 Alter Bridge - One Day Remains (Wind-Up, 2004)
In the wake of Creed's break-up, Alter Bridge's debut album arrived with an air of the unknown. Thankfully, Find The Real's crunchy down-tuned riffs soon declared that this was no Creed rebrand, while Tremonti's intricate riffage on the title track was a sign of things to come.
Most of this material was written prior to Kennedy's arrival, but he contributes in a big way. In Loving Memory is arguably the most moving song in their catalogue, and no show is complete without Metalingus, the fun banger made famous by WWE superstar Edge. Although not without its post-grunge swerves, this album has aged like a fine wine.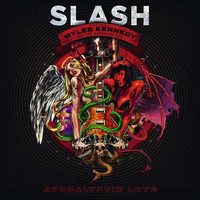 Slash feat Myles Kennedy & The Conspirators -Apocalyptic Love (Dik Hayd International/Roadrunner, 2012)
After a fruitful world tour in support of Slash's debut solo album (and Kennedy's appearances on said album), the singer returned for the full shebang in 2012 and seemed to become a household name overnight.
With a raft of A-list singers featuring on 2010's Slash, Apocalyptic Love was a much more fluid and focused record. Slash's trademark swagger oozes from the title track, Kennedy is right at home on the full-throttle One Last Thrill, and the dazzling Anastasia is one of the finest tracks to be found in both men's respective catalogues.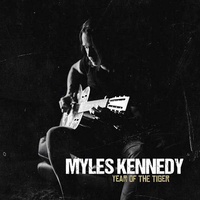 Myles Kennedy - Year Of The Tiger (Napalm, 2018)
A Myles Kennedy solo album had been in the offing since the late noughties, with talk of R&B and jazz-inspired material. But, dissatisfied with the progress, Kennedy ultimately scrapped the lot and started over.
The resulting Year Of The Tiger has more in common with Chris Whitley and Muddy Waters than with Alter Bridge. Its heaviness comes through sullen, bluesy twangs and deep-seated subject matter: the death of Kennedy's biological father in 1974. The Great Beyond exhales with acoustic gusto, before Devil On The Wall's dusty canter. It's perhaps his most personal album to date, his ability to untangle his psyche through song as masterful as ever.
...and one to avoid
You can trust Louder Our experienced team has worked for some of the biggest brands in music. From testing headphones to reviewing albums, our experts aim to create reviews you can trust. Find out more about how we review.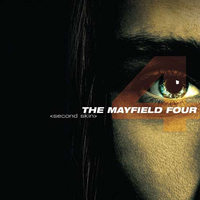 The Mayfield Four - Second Skin (Sony Music, 2001)
The Mayfield Four's second album might not be indispensable Myles Kennedy material, but it does offer plenty of juicy intrigue and alt.rock edge.
Considering how both of the band's albums (this and 1998's Fallout) were released on a major label, it seems a little remiss to talk about Kennedy's potential, but glimpses of his vocal brilliance were present on Mars Hotel and the prickly, hardrocking Sick And Wrong – it says a lot that he still performs the former today. Citing burnout and disillusionment with the industry, The Mayfield Four would soon disband, but Kennedy's rise was well under way