Sir Elton Hercules John, to give him his full, now legally enshrined name and royally bestowed title, is one of those artists who, on the surface at least, doesn't fit easily into the Classic Rock remit. But for those of us whose memories are now longer than our hair, Elton John is nevertheless one of the most important and, in his 70s heyday, astonishingly prolific singer-songwriters Britain has ever produced. In conjunction with his long-time lyricist and best friend Bernie Taupin, he produced at least half a dozen of the most important albums of that over-indulgent decade.
Born Reginald Kenneth Dwight in 1947, he was the victim of poor eyesight, prematurely thinning hair and a portly countenance. The fact that it has so clearly been his music and nothing else that propelled him to stardom says a lot about the sheer depth and sparkling originality of that music. Not that you would necessarily know that if you weren't fortunate enough to have been around in the 1970s when he was releasing some of the best-loved and biggest-selling albums on the planet.
Indeed, for most listeners under the age of 50, the name Elton John is likely to conjure up all sorts of images, few of which will have anything to do with being a master at making music.
Beginning with the on-off-on-again saga of his hair, Elton John has become largely a figure of fun for people unfamiliar with his great early works. The drag-loving gay man who, back in the 80s, married recording engineer Renate Blauel amid the glare of worldwide publicity, only to divorce just as hastily. The former drug addict whose hedonistic lifestyle left him owning several mansions and a football club, and admitting to a flowers-giving habit that cost several hundred thousand pounds a year.
Close personal friend to the Beckhams and Sharon Osbourne. Sworn enemy of Madonna, who he – shock, horror! – accused of miming during her 'live' concerts. But for those of us who know his music, none of the above matters a jot.
Why? Because we will always remember the time when he was, quite simply, one of the most talented stars of his, and our, generation. A fact that even the man himself seems to have woken up to in recent times, recording albums that have made determined, mostly successful attempts to get back to where he was as an artist when he originally changed his name from Reg to Elton.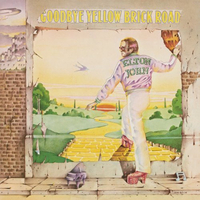 Goodbye Yellow Brick Road (Mercury, 1973)
The apotheosis of Elton's career, Goodbye Yellow Brick Road combined lyrical earnestness with the kind of outré, glam-rock feistiness that would eventually overwhelm his music.
From the melodic sophistication of the title track, with its wordless, high-pitched chorus, to the down-and-dirty raunch of Saturday Night's Alright For Fighting, via such unexpected musical tangents as the 11-minute prog epic Funeral For A Friend/Love Lies Bleeding and the irrepressibly funky Bennie And The Jets, not forgetting such heart-stopping balladry as the original Candle In The Wind – if you only buy one Elton album, make it this one.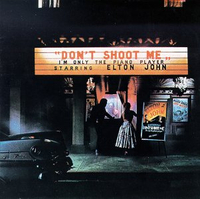 Don't Shoot Me I'm Only The PianPlayer (Mercury, 1973)
To release one classic is remarkable; to release two in the same year would be almost unimaginable today. Yet such was the creative peak Elton was on in 1973. Released nine months before GYBR, Don't Shoot Me… was his first album to reach No.1 in Britain and contains two of his most memorable singles: Crocodile Rock (stolen, he later admitted, from Pat Boone's 1962 hit Speedy Gonzales), and the moving ballad about a blind Vietnam vet, Daniel.
The rest of the album – thematically, a sequence of movie fantasies – was equally strong, and the first to feature what became his full-time backing band.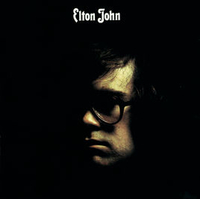 Elton John (Mercury, 1970)
Best-known for Your Song – a sublime classic that overfamiliarity has unfairly robbed of its original charm – this was the album that established the musical and lyrical template for all the earliest, and still greatest, Elton albums.
Without a regular backing band as yet to keep occupied, the early albums were also the most adventurous musically, this album alone featuring an array of instruments from piano and harpsichord to cello, organ, harp, violin, synthesiser and the usual array of rock guitars and drums. Ultimately, it's the sheer quality of the songs that grabs you, from top-drawer ballads like Border Song to the surreal The Cage and the raucous gospel of Take Me To The Pilot.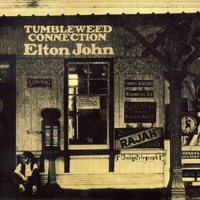 Tumbleweed Connection (Mercury 1970)
Recorded in the wake of Elton's career taking off so spectacularly in America, tracks like the guitar-pickin' opener Ballad Of A Well-Known Gun and Country Comfort (replete with steel guitar) reflected his and lyricist Bernie Taupin's newfound fascination with their adopted homeland, particularly the work of 'downhome' acts like The Band and Creedence Clearwater Revival.
Other highlights like Burn Down The Mission and Amoreena further explore Taupin's obsession with the mythic American past. There's still room, however, for simple balladry, not least Love Song, written by Lesley Duncan yet rendered to perfection by Elton's heartbreaking vocal.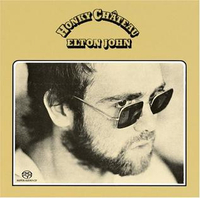 Honky Chateau (Mercury, 1972)
Elton's first No.1 album in the US, Honky Château was a watershed on many levels. As good an album as any he'd make, it was the last of his great Early Period, before the 'crazy glasses' era. Indeed, the understated sleeve pictures a bearded Elton in shades (and with his own hair), totally unlike the dolled-up figure he'd become a year later (and still, to some degree, represents today in his bewigged party appearances). The first album since his debut, Empty Sky, not to feature strings – besides violinist Jean-Luc Ponty on Mellow and Amy – every track's a diamond, including two of his classiest singles: the sublime Rocket Man and the wonderfully warm Honky Cat.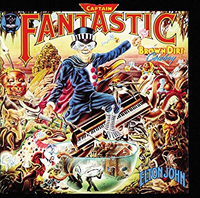 Captain Fantastic And The Brown Dirt Cowboy (Mercury, 1975)
We didn't know it then, but this would be the last consistently strong Elton album for over 25 years. Instead, in the wake of so much good stuff gone before, critics viewed clearly autobiographical creations like the deceptively light title track (with Elton as the Captain and Taupin as the Cowboy) and the sincerely overwrought Someone Saved My Life Tonight (based on the true story of Elton's near-suicide) as mere froth.
Shorn of the lyrical gimmicks and musical glitz that had now become his signature, Captain Fantastic was, however, a moving attempt to express real – and simple – feelings again.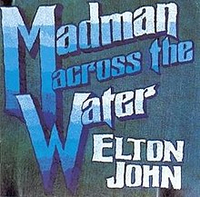 Madman Across The Water (Mercury, 1971)
Following on from Tumbleweed Connection, Madman… again reflects Bernie Taupin's obsession with Americana. But unlike the former album, in their attempt to dig ever deeper, Madman's songs start to become merely verbose.
Elton's music is similarly hamstrung. So while obvious highlights like the touching opener Tiny Dancer, the toe-tapping simplicity of Razor Face and Indian Sunset, or the moving Goodbye are among the best things on any Elton John album of the period, others like the cringingly self-conscious Levon or the allegory-heavy title track are definitely not. Still better than his 80s or 90s albums, though.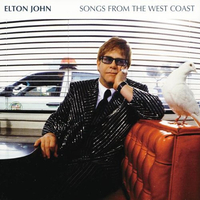 Songs From The West Coast (Mercury, 2001)
Better late than never. The album that finally reunited Elton John with Bernie Taupin, as well as former band members such as drummer Nigel Olsson, was – against all odds – worth the wait. Songs… represented a conscious attempt to return to the classic Elton mien of the early 70s, and came amazingly close, especially in its choice of singles.
Helped by some inspired casting, the videos for I Want Love (featuring a straight-from-rehab Robert Downey Jr) and This Train Don't Stop There Anymore (featuring Justin Timberlake as a young Elton in an incredibly spot-on pastiche of his 70s heyday) drove the point home. It was OK to dig Elton again.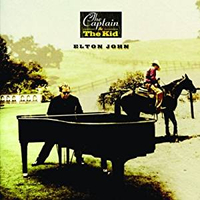 The Captain And The Kid (Mercury, 2006)
The third album in the career-resurrecting run that began with SFTWC, and arguably the most successful yet at reminding older fans why Elton was such an important figure in the 70s. To add piquancy, the material is presented as a belated 'follow-up' to Captain Fantastic, each track detailing different aspects of the 30 years' worth of ups and downs for its two chief protagonists.
It's a conceptual conceit that doesn't always carry through – and positively creaks on tracks like Old '67 – but several others, like the uplifting honkytonk of Just Like Noah's Ark and the balladic title track, are good enough to have been singles.
...and one to avoid
You can trust Louder Our experienced team has worked for some of the biggest brands in music. From testing headphones to reviewing albums, our experts aim to create reviews you can trust. Find out more about how we review.
Released just seven months after Goodbye Yellow Brick Road, this was the eighth Elton John album in five years and suddenly the strain was beginning to show. A huge disappointment after the career high of its fit-to-burst predecessor, Caribou was so formulaic it sounded like it had been recorded in the dark while Elton snored at the piano.
The Bitch Is Back was poor man's Saturday Night's Alright For Fighting, Don't Let The Sun Go Down On Me was like every other Elton ballad of the past five years – only not nearly as good. And they were the highlights. The rest, like the as-good-as-they-sound Stinker and Grimsby – was just Elton-by-numbers fodder