If you want to play metal, people assume you need ridiculously over-powered pickups, strings like suspension bridge cables, and copious amounts of facial hair... and the blokes aren't any better.
How come then, the guy who invented metal guitar, the one with heaviest tone ever, did it all on a stock Gibson SG and the thinnest strings imaginable?
It's no secret that Tony Iommi of Black Sabbath lost the tips of his fretting fingers in an industrial accident when he was a teenager. To accommodate his injuries, Iommi capped his fingers with thimble-like tips and lowered his preferred string gauge to a set of .008s.
The Sabbath sound developed out of the British Blues thing of the mid-60s. Irked by the incessant wittering of his audience, Tony cranked his amp to eardrum obliterating levels and dished the filthiest doom-laden overdrive he could get his hands on.
His guitar choice came about purely by chance. When his Fender Strat failed in the studio, Tony picked up an SG and never looked back. You don't have to go Gibson to get Tony's sound. Any 24-fret, twin-humbucker beast, for instance the £899 PRS SE Custom 24 will get you there.

Finished in gloss black, and loaded with US Gibson Tony Iommi humbucking pickups, this SG has the iconic twin Devil horned body of a 60s original. Iommi upgrades include an ebony fingerboard, Celtic cross inlays and 24 jumbo frets. Iommi was a pioneer of the 24 fret, two octave fingerboard, something that became essential on the shred and metal guitars of the 80s and 90s.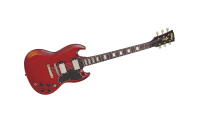 On a budget?
The Vintage VS6 pays, ahem, tribute to the classic SG guitar. You can get one in gloss black for a maximum metal vibe for less than £250.
Although he later amplified himself with Marshall stuff, Iommi used locally-sourced Laney gear in the first Sabbath album. The full-valve 30-watt Black Country Customs LA30BL is based on the design of the 100-watt head Tony used back in the day. These days, 30-watt amps are considered to provide the tonal sweet spot for aficionados.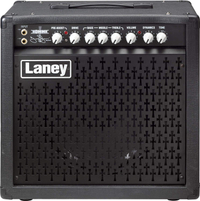 On a budget?
Designed with Tony's input, the 15-watt 1x12" Laney TI15-112 offers Sabbath-In-A-Box for just £379.
Designed to recreate the performance of the lost Dallas Arbiter Range Master Treble Booster he used in the early Sabbath days, this is as close as you can get to being Tony without setting your band mates on fire. Treble boosters were used to push amps into overdrive before the convenience of master volume knobs.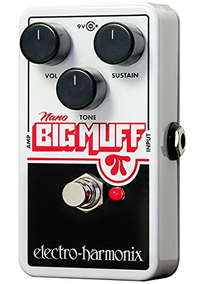 On a budget?
Summon the Anti-Christ with the dark and filthy sounding Electro-Harmonix Nano Big Muff Pi.