Like John Lennon, Pete Townshend, Johnny Ramone and Elvis, Malcolm Young was never happier than when he was beating out chords on a guitar. Malc was the rhythmic spine of AC/DC. While his brother Angus was hyperventilating at the front of the stage, Malcolm made rhythm guitar look like the coolest job in the world.
When it came to six-strings, Malcolm was as faithful to Gretsch guitars as Angus is to the Gibson SG. He occasionally brandished a big body White Falcon but his main squeeze was 'The Beast' a beat to hell '63 Jet Firebird. Red from birth, this double cutaway TNT was eventually stripped of its paint and left with a natural finish. His awesome right hand aside, Malcolm's legacy is that he singlehandedly saved Gretsch guitars from being completely typecast as rockabilly and Beatle machines.

The Japanese built model offers the looks, vacant pickup slots and vintage correct body depth of Malcolm's Beast. Oh, and if you think two and a half grand is a whole lotta lolly, the £10,000 asking price of the US-made Custom Shop Malcolm Young Salute Jet Relic is a real ballbreaker.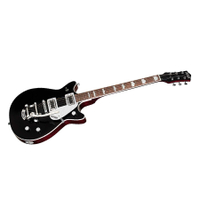 Malcolm almost always conducted business through Marshall Super Bass amps. If you want one you'll need to trawl the web and find a good one second hand. The brand new Marshall 1959HW will give you all that classic gain straight from the box. This thing will thrive on the Filter'Tron humbuckers loaded into Gretsch Jets.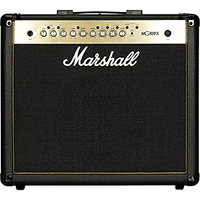 On a budget?
For maximum noise pollution on a budget check out the Marshall MG101GFX Gold 100W 1x12. For around £279, it's compact yet loud enough to wake the dead.
Malcolm Young? Pedals? You're having a laugh mate. Malc's idea of a complex signal chain was getting a knot in his guitar lead. That said, you could use a good dirt box to get the man's overdrive sound. The hugely popular Fulltone OCD pumps out a huge range of overdrive and distortion sounds.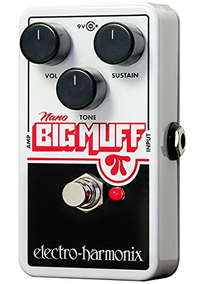 On a budget?
If you want your dirty deeds done dirt cheap the Electro-Harmonix Big Muff will get you where you need to be. The ultra-compact Nano version costs a mere 70 sheets.