Lest we forget, the Fender Stratocaster was pretty much obsolete by the time Jimi Hendrix arrived in London in 1966. The last time the Strat had been a big deal was at the height of the surf music craze in the early 60s. Six years later, it was dead in the water.
The problem for Fender was that The Beatles didn't play its guitars. It could have been so different. When George Harrison was looking for his first US-made guitar while in early 60s Hamburg, he narrowly missed out on a white Fender Strat. He eventually landed a '57 Gretsch Duo Jet back in Liverpool. Thanks to George, when Beatlemania hit in '64, everyone wanted a Gretsch. George and John Lennon put Rickenbacker on the map too. What Fender needed was a champion.
"I killed surf!" Jimi once famously joked but he didn't half put the Strat back in business. Think about it. Before Jimi hit London, Eric Clapton was a Gibson guy. After he saw Jimi in action, he switched his allegiance to Strats. The same thing happened to Jeff Beck, Robin Trower and countless others. The Strat is still going strong with the likes of the Fender Deluxe Series Roadhouse Stratocaster topping best guitar lists.

Jimi famously took regular right-handed Strats and flipped them over to play lefty. The Mexican-made Hendrix Strat combines a right-handed body with a left-handed neck and a flipped bridge pickup to get you closer to nailing Jimi's tone. The guitar is finished in the man's favourite Olympic White.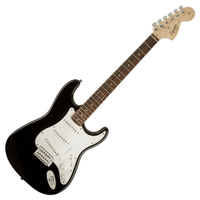 On a budget?
The well-respected Squier Affinity Series Stratocaster [£200] has the big late '60s headstock Jimi liked.
It was Pete Townshend and John Entwistle of The Who that are responsible for talking Marshall into build its first 100 watt amp heads. Entwistle was the first to stack his Marshall cabinets. Yet, it was Jimi Hendrix that made the Marshall stack an icon. If you're going to dry hump a Strat up against a stack like Jimi, this vintage reissue is as good as it gets.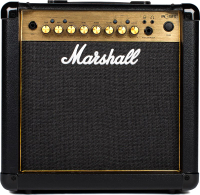 On a budget?
The 15-watt Marshall MG15GFX has a classic '60s 'gold-panel' look and comes loaded with some digital effects - delay, reverb, chorus, octaver etc.
You can't really do Voodoo Child (Slight Return) justice without a wah pedal. Thanks to Jimi, this simple foot-controllable tone control became a staple of the emerging US funk scene, and the sound of countless porno soundtracks. This version is typical of Dunlop models with a sturdy die-cast body and treadle, aka the big thing you rock with your foot.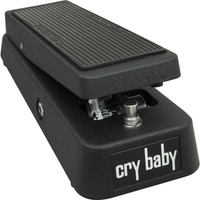 On a budget?
Avoid cheap Wah pedals. You should find a JD1D or a classic Dunlop Crybaby for around £80. Any less than that, you're buying junk.