Hear us out: there are no truly bad Metallica albums. From Kill 'Em All, their first crucial blow in the quest for world domination, to the eyeliner-fuelled era of the mid-90s and beyond, each of Metallica's 10 studio albums has its own place in their legacy. Even if the music contained within doesn't exactly float your boat, every single one of those albums has played its part in making Metallica the band they are today. They're all important, because they all mean something.
Metallica's ability to adapt their sound and experiment with where exactly they fit in with regards to rock's broader landscape is what has kept us talking about them nearly 40 years since it all began in a dingy garage in LA. Sometimes it's worked, sometimes it's produced a clanger of unconscionable proportions. But you can't fault them for putting themselves out there and fearlessly taking a few risks – dancing on the cusp of intra-band implosion along the way.
Of course, in a back catalogue as diverse as Metallica's, there will be vehement disagreement about which of those eras produced the best material. For every ardent Master Of Puppets fan, you'll find someone willing to argue that Lulu really wasn't as bad as everyone makes out, actually. You have fans who can't stand the noisy early stuff, and those who refuse to listen to anything post '88.
They're all legitimate opinions, even if some of them are more controversial than others. So when it came to ranking each Metallica album in order of greatness, we decided to do the democratic thing and turn the weighty decision over to a public vote.
From a list of their 10 studio albums, plus a live album, a covers compilation and that collaboration, thousands of people joined us to nail down the definitive order of every Metallica album from worst to best. Here's what they decided.

13) Garage, Inc. (1998)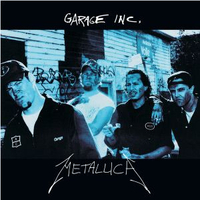 (opens in new tab)
In the autumn of 1998, after a three-album run of Metallica, Load and Reload had seen them evolve from thrash metal's greatest band to an arena rock behemoth, Metallica set about doing what they do best: blindsiding everyone with something completely unexpected. "Metallica still needs to have fun," Lars Ulrich told Billboard magazine that November. "We made three pretty serious albums in a row. It was time to do something different."
Released on November 23 of that year, that "something" turned out to be Garage, Inc. – a monstrous double-disc collection of covers of seminal rock and metal songs that had inspired the Four Horsemen over the years. While the second disc was a smorgasbord of B-sides from various Metallica releases across their career, the first was a brand new collection of fresh takes on timeless classics.
That there's no real 'point' to Garage, Inc. is part of the appeal: this is the sound of four musicians kicking out the jams purely for fun, and as such, for all that it's indulgent, it's a hard album to dislike – though as its position here shows, it's also a record which failed to make much of a lasting impact on fans.
Still, this would be worth the price of admission even if only to have the (previously released) likes of Breadfan, Helpless, Stone Cold Crazy, Am I Evil? and the riotously filthy So What all in one place.
Buy from Amazon (opens in new tab)
12) Reload (1997)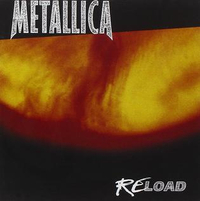 (opens in new tab)
Perhaps if Bob Rock hadn't become so friendly with Metallica in the aftermath of the phenomenal success of the 'Black' album, the producer might have had the balls to tell James Hetfield and Lars Ulrich that about half of the ideas they were offering up for its successor were utter shit. Even Hetfield himself has since conceded that he "wasn't 100% on with it, but I would say that that was a compromise," effectively throwing his bandmates under the bus by adding: "I said, 'I'm going with Lars' and Kirk's vision on this. You guys are extremely passionate about this, so I'll jump on board, because if the four of us are into it, it's going to be better.' So I did my best with it, and it didn't pan out as good as I was hoping, but, again, there's no regrets, because at the time it felt like the right thing to do."
Well, spoiler alert, it didn't work out. With Load front-loaded with the better songs, Reload picked up the slack from the writing sessions, and understandably suffers as a consequence. While James Hetfield's lyrics hit new peaks of maturity, too many of his riffs here are – to employ a Lars Ulrich passive-aggressive criticism – 'stock', and should have ended up in the Pro-Tools recycle bin. That it placed worse than Lulu in our poll pretty much tells you all you need to know about the significance, influence and impact it had on Metallica fans. The Memory Remains is one hell of a tune though.
Buy from Amazon (opens in new tab)
11) S&M (1999)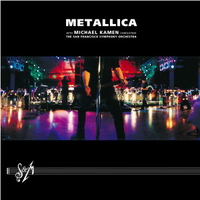 (opens in new tab)
Okay, so chances are any live album – bar maybe Live At Leeds or No Sleep Til Hammersmith – will struggle to break the upper echelons in a list like this. Live albums as a concept are flawed: they're full of annoying people shouting, none of the songs sound quite as good as they should and the sound quality's often shite. They're the studio album's poor relation; uninspiring space fillers.
That is, until you stumble across S&M. An abbreviation of 'symphony and Metallica', by any measure, S&M is a huge triumph.
Remember that thirst for boundary pushing we mentioned earlier? Well, here it culminates in an inspired collaboration with the San Francisco Symphony orchestra which leant even more 'sturm und drang' drama to their most epic and enthralling songs. The Outlaw Torn, Sad But True and Bleeding Me sound phenomenal here, and new song No Leaf Clover is an absolute beast. Those privileged to see this recorded, or to witness the subsequent performances in Berlin, New York or Las Vegas, will ever forget it.
The whole S&M affair has become such a touchstone in Metallica's career that they decided to revisit the whole thing again for the album's 20th anniversary in 2019. That the announcement of S&M 2 was met with almost universal enthusiasm speaks volumes of how well Metallica first pulled off this most unlikely of experiments in retrospect.
Buy from Amazon (opens in new tab)
10) Lulu (2011)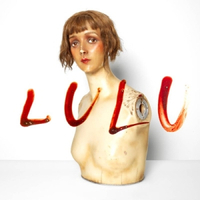 (opens in new tab)
The arguments about this ferociously self-regarding project began the moment news of it escaped like bad gas from the manholes of New York City. Those arguments only grew more heated once everyone actually heard it.
Before his death in 2013, Lou Reed hailed Lulu as "The best thing I ever did." His old pal David Bowie called this collaboration with Metallica a "masterpiece". But Metallica fans were largely less complimentary, with one long-time supporter describing the album as "a catastrophic failure on almost every level." In truth, an experimental, avant-garde album mixing one-take improvised riffing with abstract poetry about 19th century German bohemians was never going to be an easy sell, and traditionalist metal fans were inevitably disappointed.
It was clear from the moment opening track Brandenburg Gate wafted in like a fog – Lou cutting straight to the chase: 'I would cut my legs and tits off/When I think of Boris Karloff and Kinski' – that this is wasn't an album made for the 'average' rock fan – sometimes self-consciously so. It's not even really accurate to describe this album as 'divisive' – it alienated many more listeners than it impressed and was roundly trounced by music critics, while its supporters were few and far between.
But Lulu isn't without merit, with the likes of Pumping Blood and Junior Dad boasting riffs that could crush mountains. Provocative and challenging, this is Metallica at their most bloody-minded, and what they brought to the collaboration was pure, blissfully un-ironic fire. No other metal band would have the courage to even attempt such a project.
Buy from Amazon (opens in new tab)
9) Death Magnetic (2008)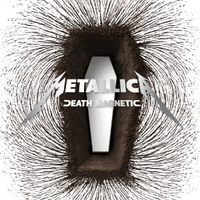 (opens in new tab)
As stubborn, uncompromising and pig-headed as Metallica have always been – and those are compliments by the way – the brutal fan reaction to the unloved St. Anger album was difficult for Hetfield and Ulrich to ignore. And so when the quartet prepared to record its follow-up set, much was made of the fact that this was Metallica 'returning to the roots', with the band and producer Rick Rubin citing …And Justice For All and Master Of Puppets as inspirations for the record.
To everyone's surprise and the total delight of the band's vast fanbase, Death Magnetic was exactly what was required to bring them back from the brink. Fast, heavy and stuffed with fresh ideas, the record was widely lauded as their best since 1991's planet-shafting 'Black' album, and came with massive production, courtesy of professional career-rejuvenator Rubin.
Gone was the lukewarm tone of St. Anger – where Hetfield had sounded messy and unfocused – replaced instead by impassioned, driven vocals. Kirk Hammett was allowed back out to solo again – and though he may not have quite won his detractors round, his wailing gave the album an intense, improvisational feel. The judicial bursts of harmony between Hetfield and Hammett were also a joy to behold.
While this back to basics approach yielded dividends – not least on the likes of All Nightmare Long, My Apocalypse and That Was Just Your Life – it also makes Death Magnetic arguably Metallica's least honest, and inarguably their least instinctive, album. That 'everything louder than everything else' mastering didn't help either.
Buy from Amazon (opens in new tab)
8) Hardwired... To Self-Destruct (2016)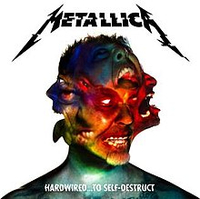 (opens in new tab)
For many Metallica fans, the wait for the follow-up to 2008's relatively well received Death Magnetic was a mixture of feverish anticipation and premonitory nervousness. By dragging out the album's gestation for the best part of a decade, Metallica hinted at a reluctance to commit to any one musical path. The emergence of the turgid and overlong Lords Of Summer in 2014 didn't do much to cultivate optimism, either.
Well, the people needn't have worried. Hardwired… turned out to be one of Metallica's strongest releases in decades. The standard was set by its biting title track – a vicious burst of prime thrash with an irresistible chorus and enough spirit and venom to silence anyone who thought Metallica were too old to nail this stuff anymore.
In contrast to much of Death Magnetic's hideous production and distracting sloppiness, Hardwired… was precise and brutal. Maybe Lars had been practising more, or maybe some computer trickery was involved, but with Hardwired..., Metallica sound closer to the devastating machine of Master Of Puppets than they had in years. Single Moth Into Flame was another monstrous slab of authentic heavy metal that exhibited strong links to the band's 80s triumphs but without sounding like a half-hearted attempt to go back to their roots.
The downside to Hardwired… came on its second disc, where furious closer Spit Out The Bone aside, the songs suffered from the same problem that has plagued every Metallica record since Load: the inability to self-edit. While a few superb riffs were scattered here and there, Here Comes Revenge was the best of a patchy bunch – the less said about plodding, forgettable Lemmy tribute Murder One the better. But the negatives on this album don't really matter, as Hardwired... confirmed what we'd all been waiting to hear: that classic Metallica were back.
Buy from Amazon (opens in new tab)
7) St. Anger (2003)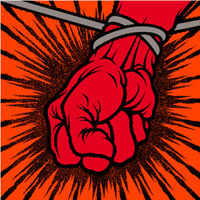 (opens in new tab)
It's the album many Metallica fans still love to hate. More so than even than the infamous Lulu – because at least with that, the hardcore fans had a ready made hate-figure in collaborator Lou Reed to blame it on.
As the Some Kind Of Monster documentary starkly illustrates, Metallica were at their lowest ebb both in regards to their personal relationships and their art when it came time to make their eighth studio album. Jason Newsted had exited after delivering some harsh home truths, James Hetfield was forced to enter rehab, and for the longest time, no-one – least of all the bewildered Lars Ulrich and Kirk Hammett – was entirely sure that Metallica actually still existed. In many ways, St. Anger was the first album since Kill 'Em All that truly reflected who the people in Metallica were: conflicted, overstretched, insanely rich, and now, suddenly, immensely self-doubting.
Understood in this context, St. Anger can be viewed as the primal, instinctive roar of a wounded animal, but Christ, it's hard work at times. Not only were there no guitar solos, but the drums sounded machinelike, like an anvil being pummelled. And there were no quieter moments, no ballads, no instrumentals, no place to escape the fearful maelstrom of crazed guitars, rubber-band bass and utterly pained vocals.
Taken piece by piece, tracks like Dirty Window, Invisible Kid and Shoot Me Again were some of the fiercest, most convincingly honest – if musically disjointed – moments the band had laid down since the sonically disfigured but brutally forthright …And Justice For All 15 years before.
Taken as whole, however, which is clearly how St. Anger is meant to work, it was a bitter pill to swallow. 'I'm madly in anger at you!' Hetfield wails on the title track; 'My lifestyle determines my deathstyle,' he earnestly exhorts on Frantic. When the final track, All In My Hands ends with him repeatedly screaming, 'Kill, kill, kill, kill!' the silence at the end leaves you staring into yourself, almost embarrassed. It's little wonder the album spawned thousands of derisory memes in its wake.
With sympathetic editing, a different drum sound and breathing space for Kirk Hammett solos, St. Anger could have been polished up into something else entirely, but such hindsight is easy now: at the time, it was all about survival.
Buy from Amazon (opens in new tab)
6) Load (1996)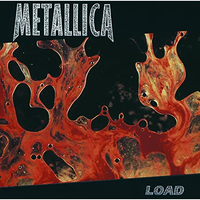 (opens in new tab)
Metallica's most unfairly maligned album, Load suffers from the fact that its place in Metallica's lineage comes immediately after release of the phenomenally successful 'Black' album: suddenly Metallica had ten million new fans worldwide, most of who were adamant that this wasn't what Cliff Burton, a musician they didn't know existed 12 months previously, would have wanted from the band.
The band began work on the follow-up to The 'Black' Album in the spring of 1994, less than one year after their Nowhere Else To Roam tour concluded at the Rock Werchter festival in Belgium. Much had changed in the music world since The 'Black' Album was released: Bruce Dickinson had walked out of Iron Maiden; Nirvana frontman Kurt Cobain, the latest media-anointed 'saviour of rock', had recently killed himself at home in Seattle; and in California, Green Day and The Offspring had just released Dookie and Smash, two albums that would finally 'break' punk rock in the US.
These shifting musical trends, teamed with influences from Corrosion Of Conformity and Alice In Chains, as well as long-time Burton favourites Lynyrd Skynyrd and Thin Lizzy, meant that Load was certainly a curve-ball for Metallica and their fans. Released in the UK on June 3, 1996, advance press on the record was overwhelmingly positive – Metal Hammer awarded the collection 4.5 out of 5 – but reaction from fans was decidedly mixed.
For some, the adoption of those 70s rock tropes (and indeed a pronounced country influence on the ballad Mama Said) was regarded as a betrayal of the band's heavy metal roots: more alarming still was the imagery which accompanied the release. The fact that the band had altered their iconic logo served notice of a wholesale image overhaul. Each of the four musicians now sported short hair, and were photographed sporting eyeliner, tailored shirts and, in Lars's case, a fur coat Elton John might have deemed ostentatious.
But had fans spent less time whining about the quartet's haircuts and guyliner, they'd have realised that the likes of The Outlaw Torn, Bleeding Me, Until It Sleeps and Hero Of The Day were stone cold classics. 2 x 4 and Ronnie are still balls, though.
Buy from Amazon (opens in new tab)
5) Kill 'Em All (1983)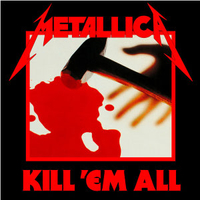 (opens in new tab)
However you slice it, the inarguable fact is that Kill 'Em All changed everything. The youthful Metallica – Lars, James, bassist Cliff Burton and guitarist Kirk Hammett, who replaced original six-stringer and future Megadeth founder Dave Mustaine – took the drummer's beloved New Wave Of British Heavy Metal and spliced it with the DNA of American punk.
While they can't quite lay credit to inventing thrash metal – Kirk's former band, Exodus, should be given due credit for that – Metallica can take credit for turning it into a worldwide phenomenon that's still echoing down the years.
They had already served notice of their intentions via a trio of demo tapes, the third and final of which, the widely ground-breaking No Life 'Til Leather, showcased a band who had emerged fully formed, but Kill 'Em All honed their attack even further.
Opener Hit The Lights kicks things off with a wall of noise that quickly erupts into a 100mph statement of intent, complete with one of the great opening lines in history: 'No life 'til leather, we're gonna kick some ass tonight.' If one song represents the birth of Metallica, this is it.
But if Hetfield and Ulrich were the mouth and heart of Metallica, Dave Mustaine was its sneer. The wildcard guitarist was kicked out of the band a month before they were due to record Kill 'Em All, but his imprint remained – not least on seven-minute mini-epic The Four Horsemen, powered by one of the greatest riffs the band have ever recorded.
As raw and naïve as Metallica sound at times, you can hear the hunger and ambition bursting out. This is the thrilling, explosive sound of a new dawn breaking.
Buy from Amazon (opens in new tab)
4) Metallica (The 'Black' Album) (1991)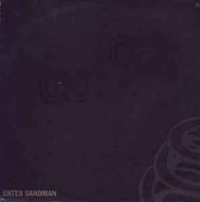 (opens in new tab)
With over 20 million copies sold worldwide, Metallica's eponymous fifth album, better known as the 'Black' album, is one of the biggest-selling metal albums ever.
Famously, the San Francisco quartet had sold one million records with 1986's Master Of Puppets without releasing a single or ever making a promotional video. But five years on, their stated aim was to take over the mainstream – or as their drummer Lars Ulrich would memorably state, to "cram Metallica down everybody's fucking throat all over the fucking world."
With Metallica, they accomplished just that.
With management company Q Prime suggesting – AKA, ordering – the band that the follow up to ...Justice "simply had to go big", they recruited Bob Rock. Rock had turned the trick for Bon Jovi and Aerosmith, and had made Mötley Crüe sound like the world's greatest bar band – a fastidious perfectionist whose ear for music was a lot more finely tuned than some of his work suggested.
"The word ʻBob' strikes fear into all Metalheads," James joked at the time. "But a producer isn't meant to make you sound like him, he's meant to make you sound like the best version of yourself that you can possibly be."
And, for the most part, that's exactly what happened. The 'Black' Album produced a slew of hits, won the band Grammy Awards and netted them millions of new fans in the process. And you can't argue with the songs, either: Enter Sandman, Sad But True and The Unforgiven are all still up there with some of the best Metallica have ever recorded.
But there's a reason that the men in black played the album in reverse order when they toured it in Europe in 2012: that reason being the first half of the album far out-strips the second half. Still, it's hard to argue with Bob Rock's astute assessment that this muscular, streamlined album is where Metallica became the Led Zeppelin of their generation.
Buy from Amazon (opens in new tab)
3) …And Justice For All (1988)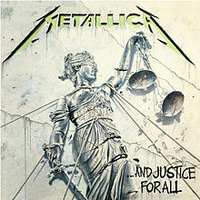 (opens in new tab)
In 1988, Metallica were the world's heaviest, most-intoxicated, most-falling-over-a-lot partying machine. And, despite having a new bass player in the shape of Jason Newsted in the fold, Ulrich, Hatfield and Hammett were still struggling with the devastating loss of their former bassist and guiding light Cliff Burton in a coach accident on September 27, 1986.
1988 was also the year when the band released their fourth album, …And Justice For All. Snapped up by headbangers worldwide, the record was hotly anticipated thanks to its phenomenal predecessor, Master Of Puppets.
Justice… was a revelation: the length of the songs on the album, the complexity of the arrangements and the sheer riff count per tune made jaws drop. This wasn't a thrash metal record, but it wasn't strictly a heavy metal record either – it was, we realised later, one of the first examples of progressive metal.
But the backdrop to the creation of this album was one in which the band found themselves wealthy beyond their teenage dreams, still traumatised from the loss of their friend, and now indulging in all the clichéd 'rock star' pursuits (Lars Ulrich once joked that …AJFA could have been called Wild Chicks, Fast Cars And Lots Of Drugs). It's not hard to see how the San Francisco band could have lost their focus.
Actually, Hetfield and Ulrich arguably did so when mixing the album, hence Jason Newsted's bass being almost inaudible on the finished record.
But their preparation was immaculate. In the likes of Blackened, One, Harvester Of Sorrow and the raging Dyers Eve, Metallica crafted a new set of metal standards.
Buy from Amazon (opens in new tab)
2) Ride The Lightning (1984)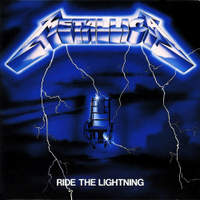 (opens in new tab)
Metallica's second album, Ride The Lightning was released on July 27, 1984 – just a year and two days after Kill 'Em All. But the musical gulf between the two was immense. Where the debut was a blur of speed and attitude, the follow-up was the work of a band exploding with ideas and confidence.
Has any metal band ever undertaken such a huge leap forward as Metallica did here? In terms of songwriting, dynamics, musicianship and lyrical depth, Ride The Lightning is such a huge step on from the raw aggression of Kill 'Em All, that it could be the work of a different band entirely. Which, in effect, it was: when Cliff Burton and Kirk Hammett joined the band on bass and lead guitar respectively, their debut album – save for Burton's solo showcase Anaethesia (Pulling Teeth) – had already been written.
After the youthful thrash of Kill 'Em All, opening track Fight Fire With Fire was the most startling thing Metallica had recorded yet: a gentle intro gave way to a relentless sonic assault that was even faster than anything on the debut. It was the sound of band who knew the future would be theirs.
Elsewhere, Metallica showed they were capable of more than just heads-down thrashing with a sweeping mini-epic loosely inspired by Ernest Hemingway's Spanish Civil War novel For Whom The Bell Tolls, and the album's big left-turn – a brooding semi-acoustic ballad in the shape of Fade To Black.
Massive credit is undeniably due to the classically-trained, musically-sophisticated Burton, who receives a co-writing credit on each of the six songs which mark Ride The Lightning out as a benchmark recording.
Progressive, dynamic, ambitious and truly fearless, this is the sound of four young musicians realising that they can do anything.
Buy from Amazon (opens in new tab)
1) Master Of Puppets (1986)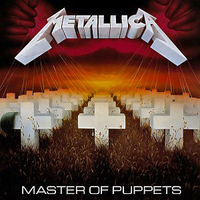 (opens in new tab)
Over 30 years on, it's still hard to overestimate the impact Metallica's Master Of Puppets had on the world. Their most profound and emphatic musical statement, it would come to define them, and with the death of bass player Cliff Burton on that album's tour, it book-ended an era for the quartet, while their new-found status as one of the most important metal band on the planet to risked toppling to that of just another infamous rock act forever marred by a gruesome fatality.
For those of us still marvelling at their unparalleled and sophisticated leap from the Kill 'Em All debut to their Ride The Lightning album, Master was a whole other level of erudition. Strange to think now that there was outrage in some quarters when they introduced acoustic guitars to the audience at Hammersmith Odeon on the Lightning tour. Though if their audience and critics were still clinging to the past, Metallica were marching purposefully forward to the beat of their own drum (toms and double bass drums, mostly), setting the spark to the flame of a genuine musical revolution.
That James Hetfield was 22 when Master Of Puppets was recorded, and his buddy Lars just 21, is genuinely mind-blowing. What's even more astonishing is that one of the most revered, inspirational and influential metal albums of all time never even broke into the UK Top 40 in 1986, peaking at number 41 in the national album chart in a year when Iron Maiden and Bon Jovi scored Top 10 releases. But chart statistics alone cannot measure the significance of an album which set its creators up as the kings of a new age of metal and changed the face of the genre forever.
In terms of dynamics and pacing, Metallica's third album may have aped the structure of its predecessor, but that's the only note of caution on an eight track release which from the opening acoustic flurries of the electrifying Battery, through the beautiful harmonies of Orion, to the final breathless flailings of Damage, Inc never once drops the baton.
Though history will remember 1986 as the year thrash broke through into the mainstream metal consciousness – Master Of Puppets pushing a new breed of metal fans to seek out more extreme sounds, paving the way for the success of Slayer's Reign In Blood and Megadeth's Peace Sells… and bolstering interest in exhilarating albums from the likes of Kreator, Dark Angel and Destruction – Master Of Puppets was emphatic proof that Metallica had out-grown the scene and were now embarking on a journey with their own hand-drawn map. Having blown out the genre's boundaries, the album challenged those following in Metallica's wake to at least attempt to do the same.
Interviewed in 2006, Lars Ulrich told this writer that Master Of Puppets is a "motherfucker" of a record, and who could possibly argue with that? Metallica's masterpiece, its power remains undiminished by the passing of time.
Buy from Amazon (opens in new tab)

What is the order of Metallica albums?
Here's a list of Metallica's full-length releases in chronological order:

Kill 'Em All (1983)
Ride the Lightning (1984)
Master of Puppets (1986)
...And Justice for All (1988)
Metallica (1991)
Live Shit: Binge & Purge (1993)
Load (1996)
Reload (1997)
Garage Inc. (1998)
S&M (1999)
St. Anger (2003)
Death Magnetic (2008)
Lulu (2011)
Metallica: Through The Never (2013)
Hardwired... to Self-Destruct (2016)
S&M2 (2020)
72 Seasons (2023)
What is the best-selling Metallica album?
Released on August 12, 1991, Metallica's self-titled fifth album – also known as The Black Album – sold 598,000 copies during its first week in the USA alone. Since then, it has sold over 30 million copies worldwide, making it one of the best-selling albums of all time. It features the singles Enter Sandman, The Unforgiven, Nothing Else Matters, Wherever I May Roam and Sad But True, all of which charted on the Billboard Hot 100.
What is Metallica's biggest hit?
According to the Official Chart, 1991 single Enter Sandman is their biggest UK single. It reached number 5 and spent 11 weeks in the UK singles chart, and is their first song to reach one billion streams on Spotify. Until It Sleeps, taken from 1996 release Load, is a close second. It also reached number 5 in the singles chart. In the US, Until It Sleeps peaked at number 10 in the Billboard Hot 100, while Enter Sandman reached number 16.
Who has sold more albums: AC/DC or Metallica?
AC/DC have sold an estimated 200 million albums globally, in comparison to Metallica's 150 million sales. You wouldn't mind having either of those numbers to your band's name, though!
What is the lowest-selling Metallica album?
It is difficult to accurately determine the lowest-selling Metallica album as sales figures can vary depending on the source. However, according to some estimates, the band's 2016 album Hardwired... to Self-Destruct is the band's lowest-selling album, but the popularity of streaming services like Spotify and Apple Music could have impacted physical sales. For example, Metallica fans streamed over 137 million hours of the band's music on Spotify in 2022.