Behemoth's Nergal says he's just waiting for Rob Halford to call him to kickstart the much talked about black metal project between the pair – which would also involve Emperor's Ihsahn.
Discussions between Ihsahn and Halford first took place back in 2006, with Halford telling Noisey earlier this year: "The black metal project! It keeps being about to lift the launchpad, but it never quite gets anywhere.
"I met Nergal from Behemoth recently, and I said, 'You know I love your kind of music. I would love to kind of put my toe into the water and see what would happen.'
"So now I've got these two very nebulous, but I hope at some point very real opportunities, to do something with Nergal and still something to with Ihsahn."
And in a new interview with Little Punk People, Nergal says he's ready for the collaboration.
The Behemoth vocalist and guitarist says: "I'm just waiting for his call. If he says, 'Hey, I'm ready,' and we're touring with Slayer again or Metallica, I would drop that tour and just run to wherever Rob is and work my ass off to bring the best songs I can so he sing them.
"Me and Ishaan would love to do some music and love Rob Halford to do some vocals over it. That would be beyond cool."
Last week, Behemoth release their new single Wolves Ov Siberia (opens in new tab), which will feature on their upcoming album I Loved You At Your Darkest, which will launch on October 5 via Nuclear Blast.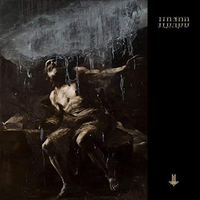 (opens in new tab)
Behemoth - I Loved You At Your Darkest (opens in new tab)
Judging by lead singles God = Dog and Wolves Ov Siberia, Behemoth's follow-up to 2014's The Satanist should be something very special.