Last night, Paul McCartney was the latest guest on Carpool Karaoke.
It was broadcast on Thursday night's The Late Late Show With James Corden and followed the former Beatle as he introduced the TV host to his home town of Liverpool.
The 24-minute video has now been made available and can be watched below.
The pair chat about McCartney fledgling writing career, visit Penny Lane, meet members of the public, talk about the lasting legacy of the Beatles, the power of music – and visit Macca's old house where he wrote material with John Lennon.
They also sing their way through a selection of classic Beatles tracks.
The show wraps up with the former Beatle delighting fans with a performance at the city's Philharmonic pub.
McCartney's appearance comes on the same week that he released his double A-side single featuring I Don't Know and Come On To Me and announced details of his new studio album Egypt Station.
McCartney's first album since 2013's New will launch on September 7 via Capitol Records.
Speaking about the record, McCartney said: "I liked the words 'Egypt Station.' It reminded me of the 'album' albums we used to make.
"Egypt Station starts off at the station on the first song and then each song is like a different station. So it gave us some idea to base all the songs around that.
"I think of it as a dream location that the music emanates from."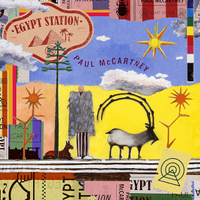 Paul McCartney - Egypt Station
Paul McCartney returns with his highly anticipated new album, featuring the double A-side single I Don't Know / Come On To Me. It's Macca's first record of all-new material since 2013's New.