Nikki Sixx has checked in to report that he's working on a new project which should see the light of day next year.
He's been in the studio with his old Motley Crue bandmates Vince Neil, Tommy Lee and Mick Mars recording four tracks for upcoming Crue biopic The Dirt (opens in new tab).
But in a post on Instagram, the bassist reveals he's got something else up his sleeve.
He says: "Officially start working on a new album tomorrow as part of my trilogy project for 2019. Very excited to be working with a handful of different producers and artists to pull the vision that's been haunting me together."
The Dirt, meanwhile, which is based on Motley Crue's 2002 book of the same name, will launch early next year.
Earlier this week, vocalist Neil revealed that it would be released on Netflix on March 22 (opens in new tab) and stars Daniel Webber as Neil, Douglas Booth as Sixx, Machine Gun Kelly as drummer Lee and Iwan Rheon as guitarist Mars.
The film also features Tony Cavalero as Ozzy Osbourne and David Constable as Doc McGhee.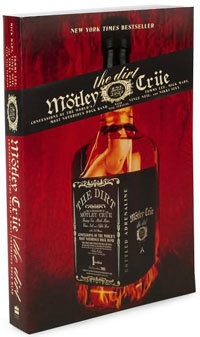 (opens in new tab)
Motley Crue: The Dirt (opens in new tab)
The Dirt: Confessions Of The World's Most Notorious Rock Band is a no-holds-barred look at the Crue's wild history and gives a glimpse into their rollercoaster world. Essential rock reading.